Recently, several food bloggers were asked by Betty Crocker to have a little fun with their new line of Betty Crocker/Hershey's products. This is my second recipe using one of their new products. My first was Cookies and Cream Filled Cupcakes. Enjoy!
I have no idea how I've been blogging for over seven years and have yet to have any recipe remotely related to s'mores. How can that be? Well, that changes today!
By now, I'm hoping you've begun to see the new Betty Crocker & Hershey's products in your local markets. I had a lot of fun playing around with them and coming up with recipes using them. For these brownies, I used their S'mores Cupcake Mix.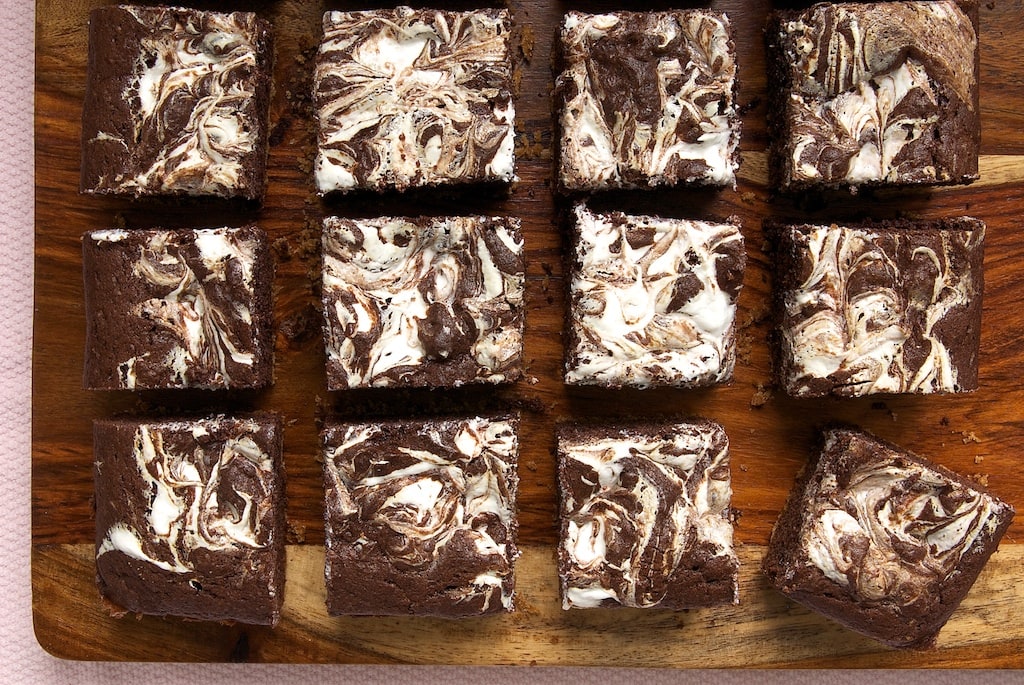 I adore layered bars of all kinds, and especially layered brownies. I decided to go that route, starting with a graham cracker crust and then turning the cupcake mix into brownies.
And, of course, s'mores are not s'mores without marshmallows! The cupcake mix comes with a package of marshmallow filling. I dolloped that right on top of the brownie mixture and swirled it into the brownies. I opted not to use quite all of the filling, but that's completely a preference thing. Use as much as you like.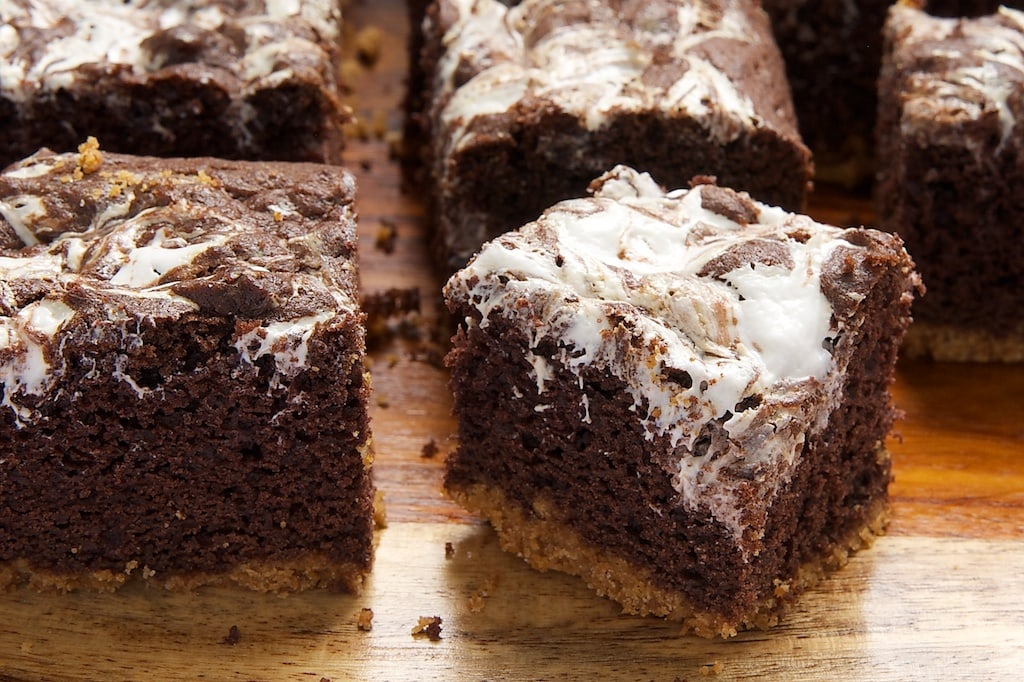 The end result is a wonderful brownie with all the best parts of s'mores baked right in. Nice graham cracker crust, plenty of gooey marshmallows. And, the best part is that with the mix in hand, you just need a couple more ingredients to get these whipped up and in the oven.
Disclosure: Betty Crocker provided me with products and compensation for recipe development. All opinions are my own.