Your coffee break just got a whole lot better with these Double Chocolate Biscotti!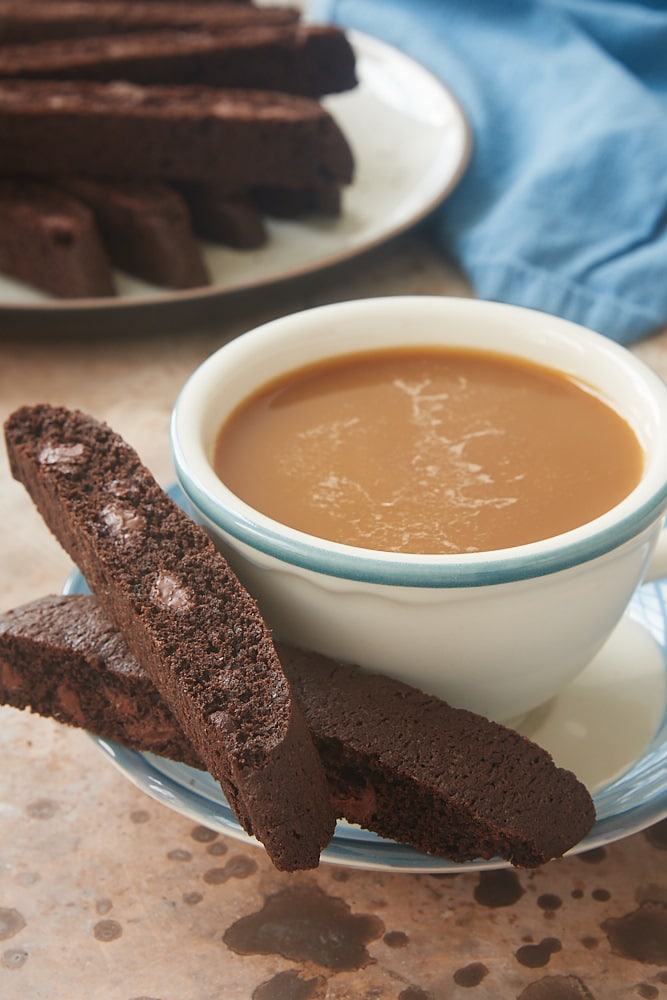 What better flavor for biscotti than chocolate? After all, biscotti is designed to be dunked into coffee, and chocolate and coffee are a great flavor combination. These Double Chocolate Biscotti are sure to make your coffee break extra delicious!

The "double chocolate" portion of these biscotti comes from the combination of cocoa powder in the dough and the chocolate chips that are mixed into the dough. While any unsweetened cocoa powder will work, I like to use a dark cocoa powder for both color and flavor. It gives the cookies such a deep, dark chocolate color that's really striking. Plus, there's all that irresistible dark chocolate flavor!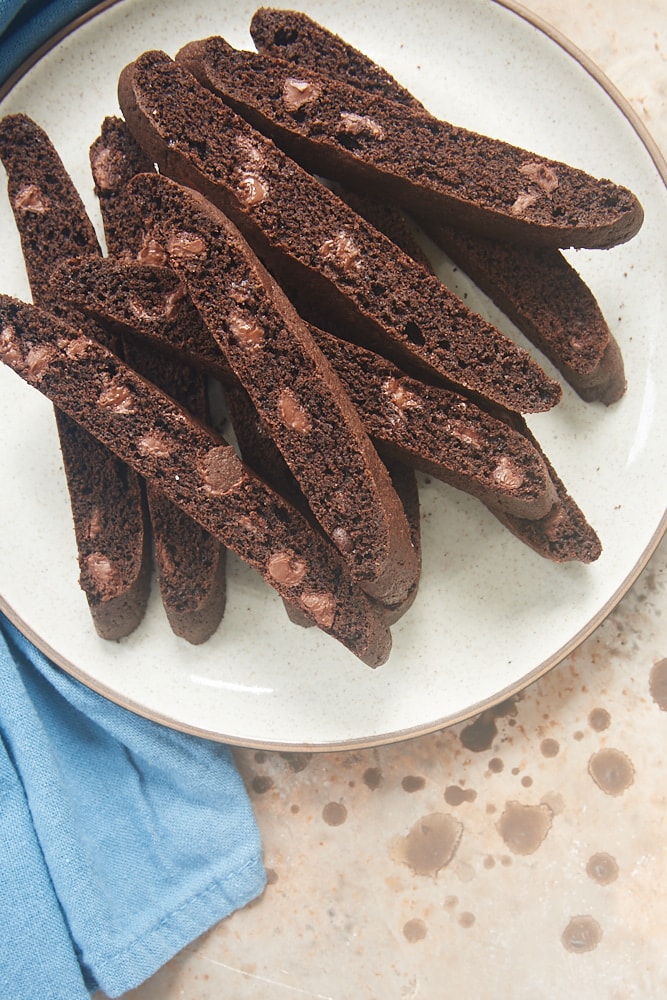 Biscotti literally means "twice cooked," and that's what gives these cookies their trademark crispiness. The dough is just a simple cookie dough. If you can make cookies, you can make biscotti. After the dough is mixed, it's shaped into a log and partially baked. Then, it gets sliced and baked again to give them their trademark crispness.
You can make your biscotti any width you want, keeping in mind that the dough will spread some as it bakes. I tend to like longer biscotti, but you can also divide the dough and make smaller logs which will give you shorter biscotti. Just stick to the 3/4-inch height I recommend when you shape the dough and adjust the width as you like.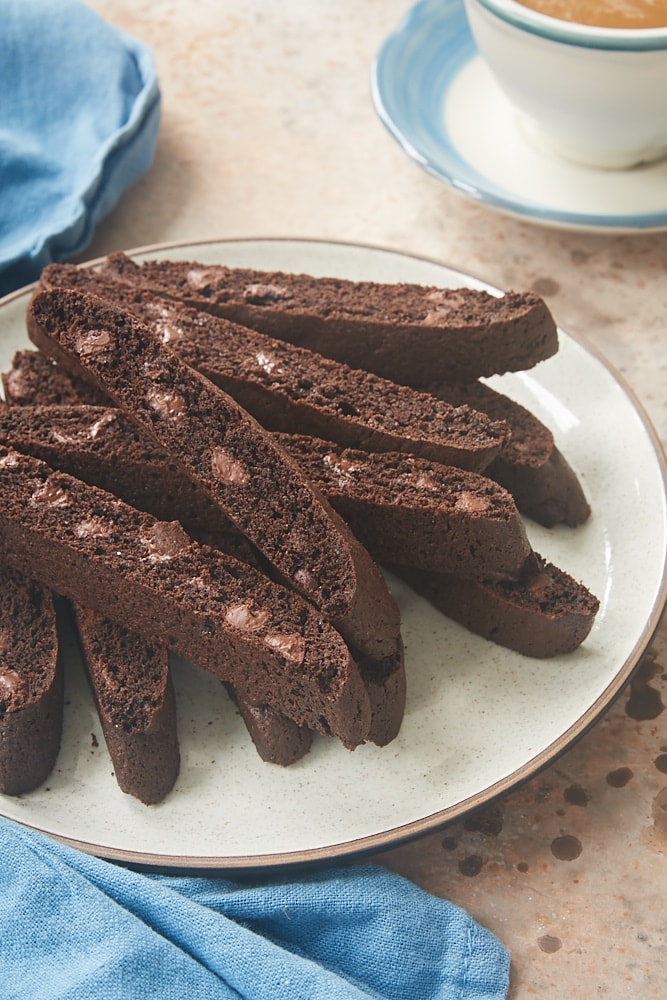 I don't usually add any kind of topping or glaze to biscotti. As they're made to dunk into coffee, tea, or hot chocolate, I find it's best to keep it simple and let the cookies stand on their own. If you'd like a little extra something on top, try a sprinkling of sanding sugar or even a light dusting of confectioners' sugar on top before the initial bake time.
If you're a coffee drinker, you'll relish every bite of coffee-dipped Double Chocolate Biscotti. When it's hot chocolate season, you can get a triple dose of chocolate. Of course, you don't have to have a beverage for dunking your biscotti. Just grab one and enjoy whenever you like!
Find more cookie recipes in the Recipe Index.
More Biscotti Recipes