January 15, 2008
Sweet and Salty Peanut Chocolate Chunk Cookies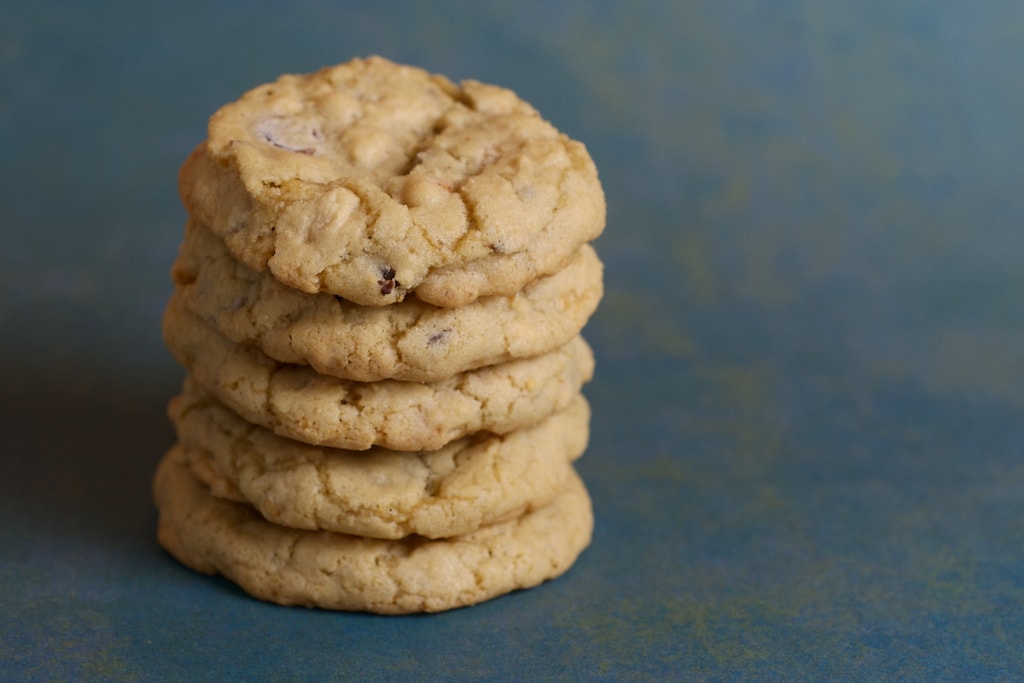 I am still intrigued by those World Peace Cookies. The addition of sea salt to them really makes them much more interesting than a traditional cookie. When I found this recipe in a Cooking Light magazine, my salty cookie interest was heightened.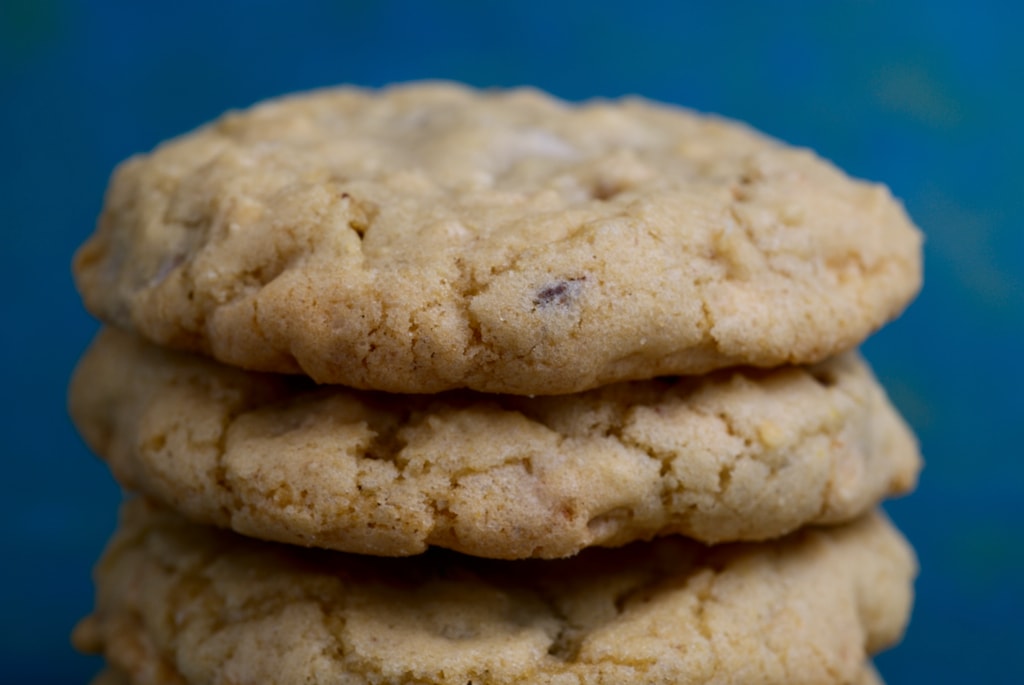 I was certainly not disappointed in these cookies. The saltiness and sweetness are a wonderful complement to each other. Because the sea salt does not melt in the batter, you get a little extra-salty bite some times. The texture of them reminds me of traditional peanut butter cookies. A little crispy on the outside, chewy on the inside. And completely delicious.
The best part of these cookies? One cookie has 61 calories. Nice. My cookies have a few more because I made 25 cookies instead of 38. But, still. This is a great cookie for anyone trying to be "good" in this new year.
Sweet and Salty Peanut Chocolate Chunk Cookies
Yield: about 36 cookies
Prep Time:20 minutes
Cook Time:18 minutes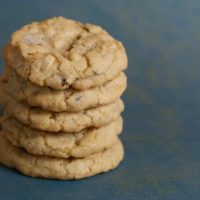 Ingredients:
1/3 cup coarsely chopped unsalted, dry-roasted peanuts
1 cup all-purpose flour
1/2 teaspoon baking powder
1/4 teaspoon baking soda
1/2 cup granulated sugar
1/2 cup packed brown sugar
1/4 cup unsalted butter, softened
1 teaspoon vanilla extract
1 large egg
1/3 cup semisweet chocolate chips
1/2 teaspoon coarse sea salt
Directions:
Preheat oven to 350°.
Place peanuts in a small baking pan. Bake for 8 minutes or until lightly toasted.
Combine flour, baking powder, and baking soda. Set aside.
Place sugars and butter in a large bowl. Beat at medium speed until well blended. Add vanilla and egg, and mix until combined. Add flour mixture to sugar mixture, beating at low speed until blended. Stir in peanuts, chocolate chips, and salt.
Drop dough by teaspoonfuls about 2 inches apart on sprayed or lined baking sheets. Bake for 10 minutes, until edges are lightly browned. Cool on pans for 5 minutes, then cool completely on wire racks.