March 9, 2015
Dulce de Leche Cashew Brownies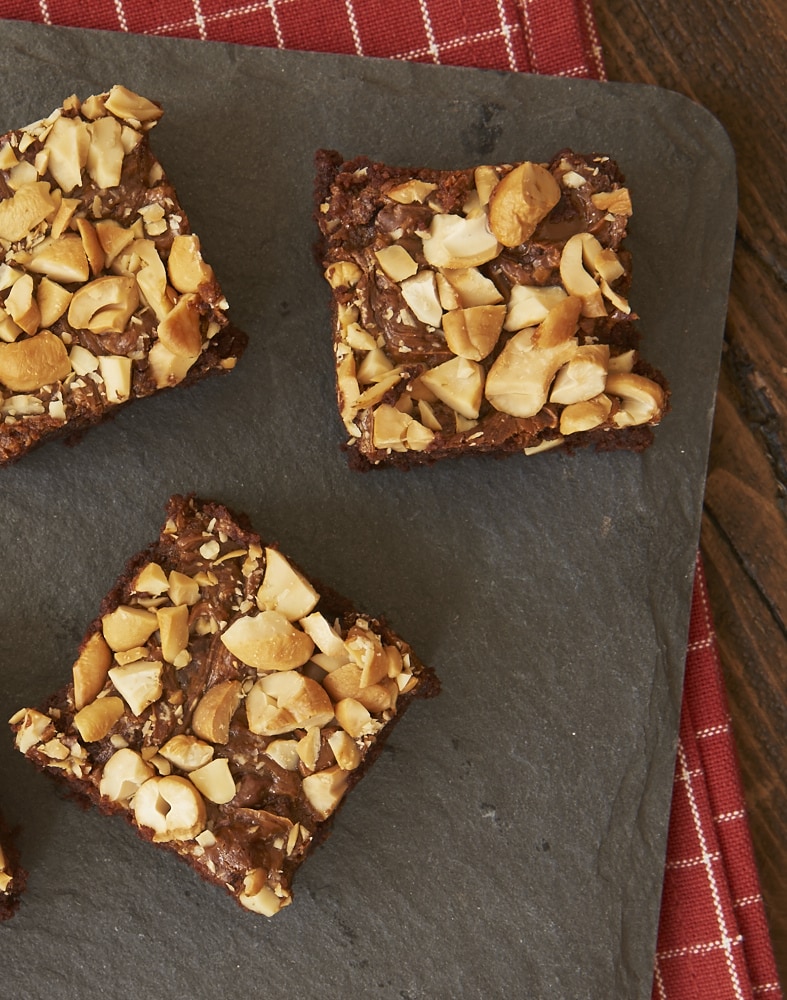 I bake a lot of brownies. Seriously, so many brownies. Most brownie cravings are simply solved with a batch of my Favorite Fudgy Brownies. But there are times when I want to kick up the flavor a bit.
These brownies certainly do that. There's a swirl of rich dulce de leche ribboning through the brownies. Plus there are the crunchy roasted cashews on top. Yes, these are definitely not your standard brownie.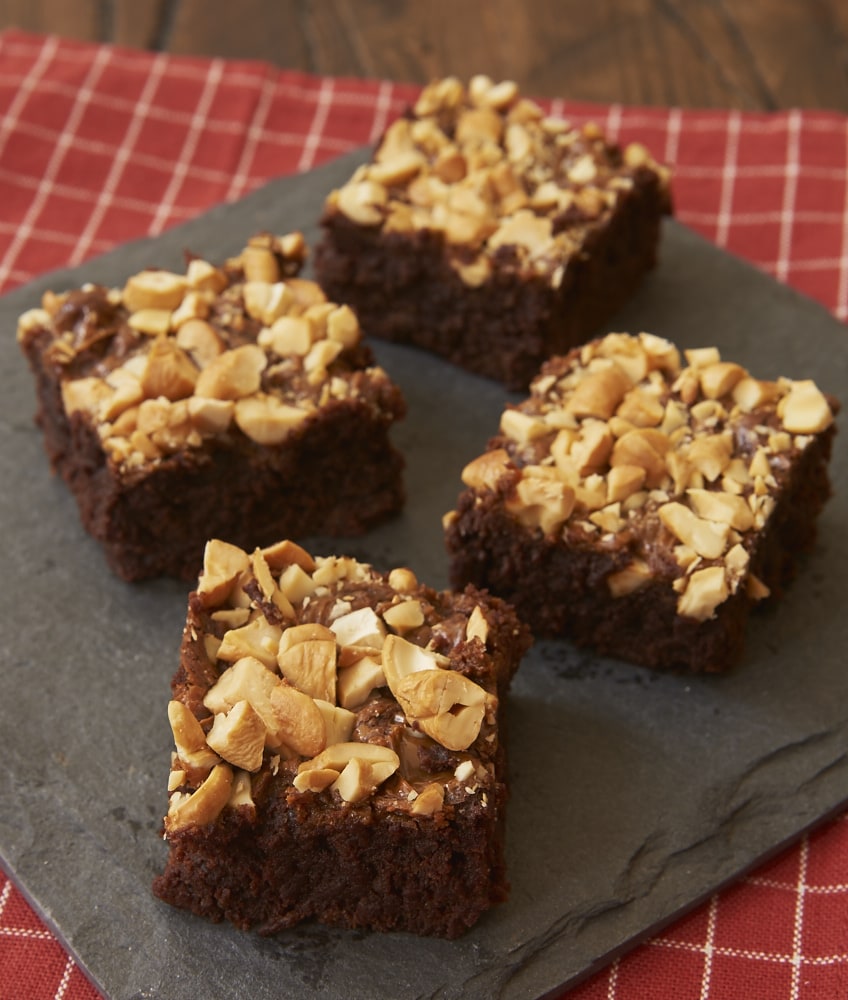 I started with my favorite brownies recipe. If you have your own favorite recipe, feel free to use it, as you just need a basic brownie to serve as the foundation of these beauties. Once the batter is spread in the pan, that's when the magic happens. Just dollop on some dulce de leche, swirl it a bit, sprinkle on the cashews, and bake!
I'm amazed at how much flavor just a bit of dulce de leche and a sprinkling of cashews can add to these brownies. Such a simple way to transform your next batch of brownies into something wonderfully delicious!
Dulce de Leche Cashew Brownies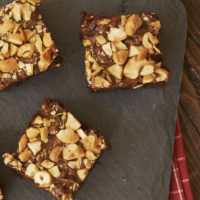 Ingredients:
6 ounces (1 cup) bittersweet chocolate (+/- 70%)
1/2 cup unsalted butter
1/2 cup granulated sugar
1/2 cup packed light brown sugar
2 large eggs
1 & 1/2 teaspoons vanilla extract
1 cup all-purpose flour
1/2 teaspoon salt
1/2 cup dulce de leche
1/2 cup cashews, toasted and coarsely chopped
Directions:
Preheat oven to 350°. Grease an 8-inch square baking pan, or line with parchment paper so that the paper overhangs by a few inches on two opposite sides.
Place the chocolate and butter in a microwave-safe bowl. Heat in microwave at half power in 30-second increments until the butter is melted and the chocolate melts when stirred. Stir until smooth. Set aside to cool slightly.
Mix the sugar, brown sugar, eggs, and vanilla until well-blended. Add the chocolate-butter mixture, and mix until smooth.
Add the flour and salt, and mix just until combined.
Transfer the batter to the prepared pan and spread evenly. Dollop the dulce de leche over the brownies. Use a thin knife to swirl the dulce de leche into the brownie batter. Sprinkle the cashews on top.
Bake 35-40 minutes, or until a pick inserted into the center comes out with a few moist crumbs attached. Cool in the pan on wire rack before cutting into bars. If you lined the pan, use the overhanging parchment paper to lift the cooled brownies out of the pan and onto a cutting board. Use a sharp knife to cut into bars.