I bake a lot of brownies. Seriously, so many brownies. Most brownie cravings are simply solved with a batch of my Favorite Fudgy Brownies. But there are times when I want to kick up the flavor a bit.
These brownies certainly do that. There's a swirl of rich dulce de leche ribboning through the brownies. Plus there are the crunchy roasted cashews on top. Yes, these are definitely not your standard brownie.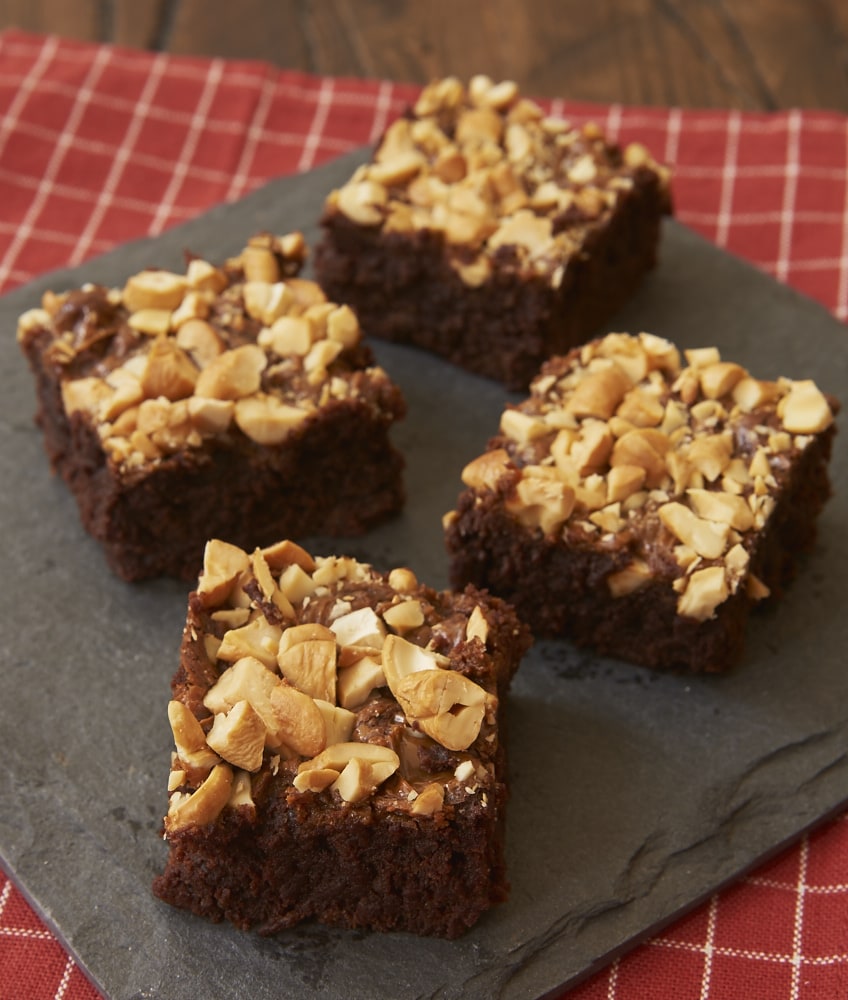 I started with my favorite brownies recipe. If you have your own favorite recipe, feel free to use it, as you just need a basic brownie to serve as the foundation of these beauties. Once the batter is spread in the pan, that's when the magic happens. Just dollop on some dulce de leche, swirl it a bit, sprinkle on the cashews, and bake!
I'm amazed at how much flavor just a bit of dulce de leche and a sprinkling of cashews can add to these brownies. Such a simple way to transform your next batch of brownies into something wonderfully delicious!