Want homemade yeast rolls without a lot of fuss? These Quick Herbed Dinner Rolls are the answer!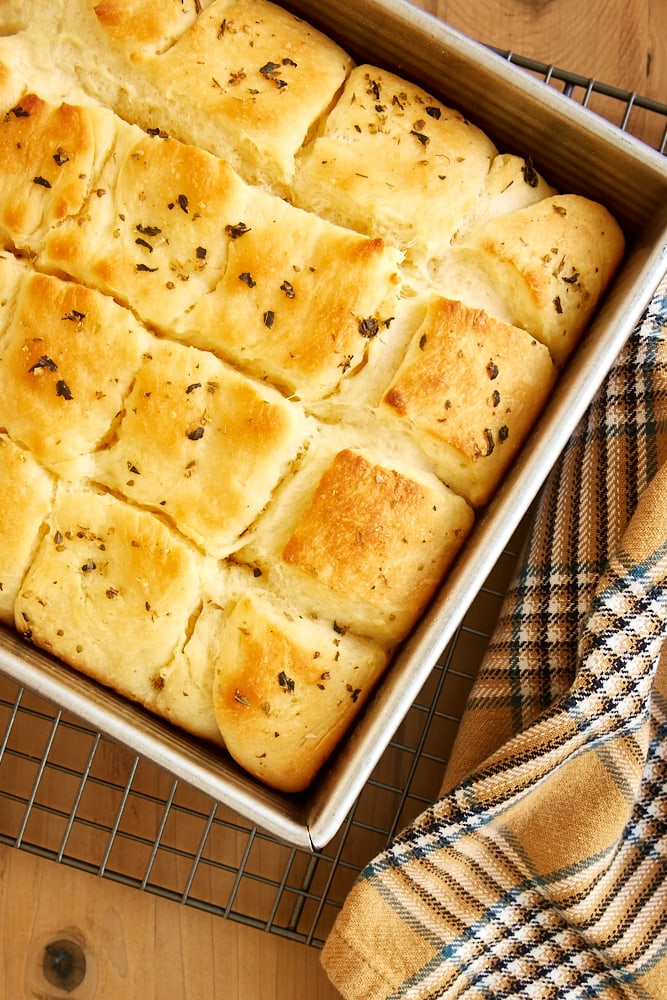 Quick and Easy Herbed Dinner Rolls Recipe
I'll readily admit that yeast breads are not my strong suit when it comes to baking. Honestly, I've always found it a bit intimidating. But the awesomeness of homemade bread makes me want to give it a try whenever I get the chance.
A while back, I decided to take a smarter approach to yeast baking and find simpler, more approachable recipes. As with most anything, starting simply and working up to more complicated things is usually a good method for learning. And these Quick Herbed Dinner Rolls are perfect for beginners!

This dinner roll recipe utilizes instant yeast to cut down on the time needed for the bread to rise. There's a total of 30 minutes of resting time for these rolls, meaning you can have them ready for the oven in about an hour. That's a big, big win.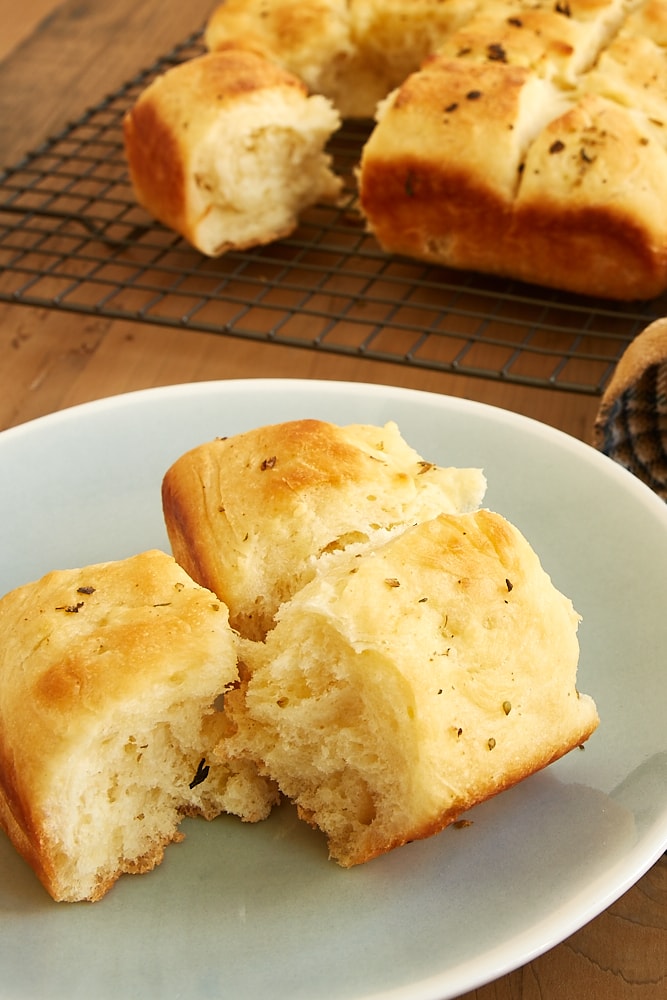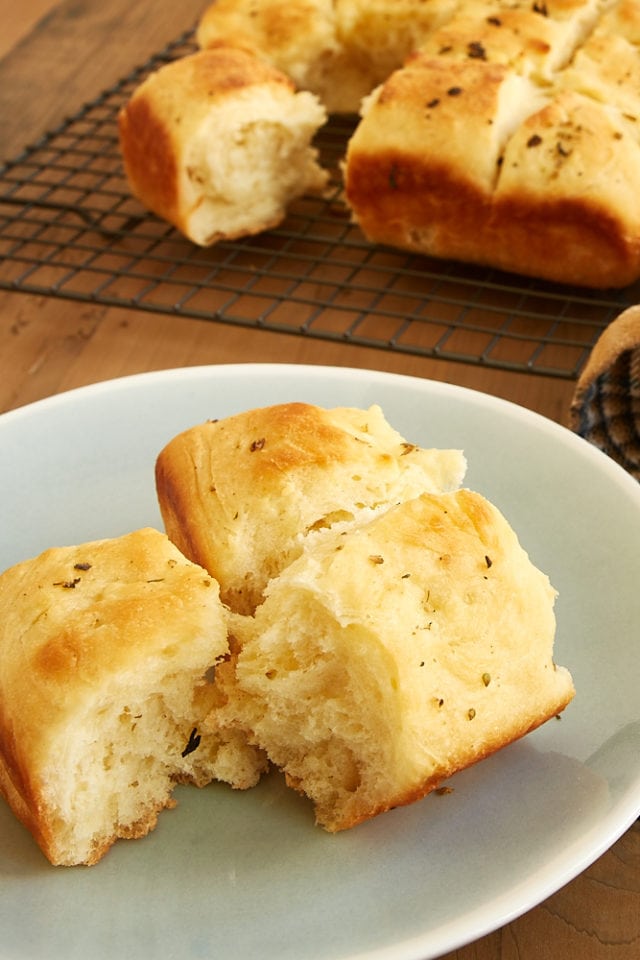 One of the things that contributes to the speed of making these rolls is that there's no need to shape individual rolls. Just place the dough in the pan and use a knife to cut the bread. I prefer not to cut all the way through so that the rolls will come out of the pan easily and in one piece. Then they just tear apart for serving.
Of course, the most important things when it comes to eating bread are texture and flavor. I have to say that these are winners in both categories. They are so nicely soft and fluffy. And even without the herbed topping, the flavor is fantastic. Add the topping into the equation, and they're even more amazing.
I love how versatile these rolls are. Even just changing the topping can give you so many options. Just go with butter and garlic for a simple side to some pasta. Add a little Cajun seasoning for a spicy kick. Or just keep things simple by brushing melted butter on top. Serve them with something simple like soup or alongside a bigger meal. Or try splitting them in half and making a little sandwich.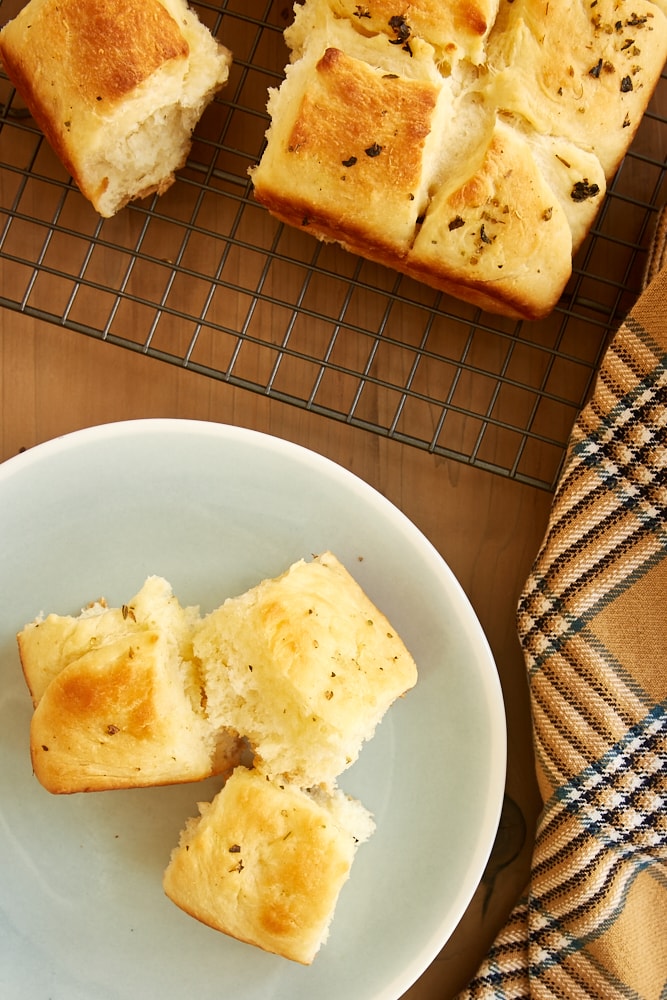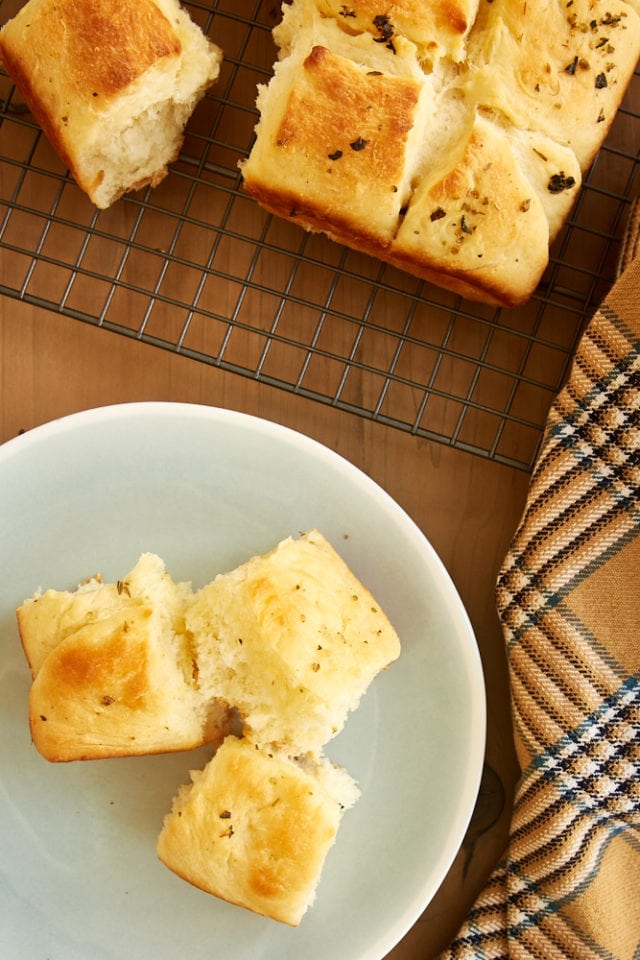 Tips for Success
Measure accurately. Use a scale to measure by weight when possible.
Use an instant read thermometer. This isn't absolutely necessary, but it's a great tool for this recipe if you already have one.
New to kneading or just need a refresher? I encourage you to watch this video from King Arthur.
Change the toppings to suit your tastes. This is such a versatile recipe!
The recipe makes two pans of rolls. You can cover the pans and refrigerate for up to 48 hours before baking if you like. Granted, they won't be quite as good as they'd be if you baked them immediately, but it is definitely a time saver when you're prepping a big meal.
We are absolutely smitten with these Quick Herbed Dinner Rolls, and I think you will be, too. I'm so thrilled to have this quick, easy, delicious yeast bread recipe in my baking arsenal. The only problem will be keeping myself from making them too frequently!
Find more savory recipes in the Recipe Index.