Making homemade pretzel bites is surprisingly easy. All you need is a few simple ingredients and a little bit of time. I've got step-by-step instructions and photos so you can enjoy warm, oven-fresh, homemade pretzel bites anytime!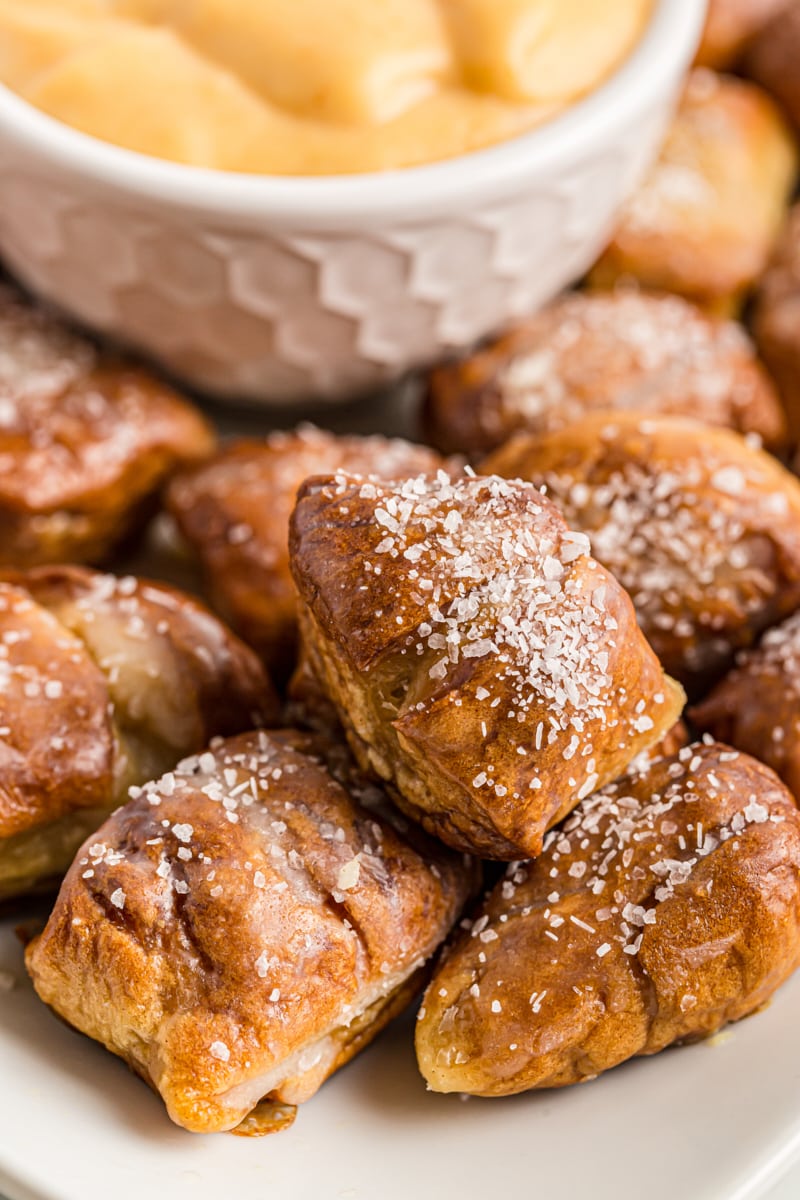 Homemade Pretzel Bites
I'm going to let you in on a wonderful baking secret. Pretzel bites are really easy to make! Seriously, I think you'll be surprised at how easily you can have these bite-size treats ready for the oven.
The dough is made with a short list of ingredients, and it mixes and handles easily. To give the pretzel bites their signature chewy texture and distinctive color, they spend a short stint boiling in a baking soda water solution and then it's time for the oven!
When you're ready to serve your homemade pretzel bites, you'll definitely want something fantastic for dipping. I've included two homemade options for you below – an easy beer cheese dip and a simple honey mustard dip.
These chewy, soft pretzel bites are a great snack to serve at parties or get-togethers. And they're always a favorite for game day, too. As easy as they are to make, they're sure to become a regular addition to your entertaining menus!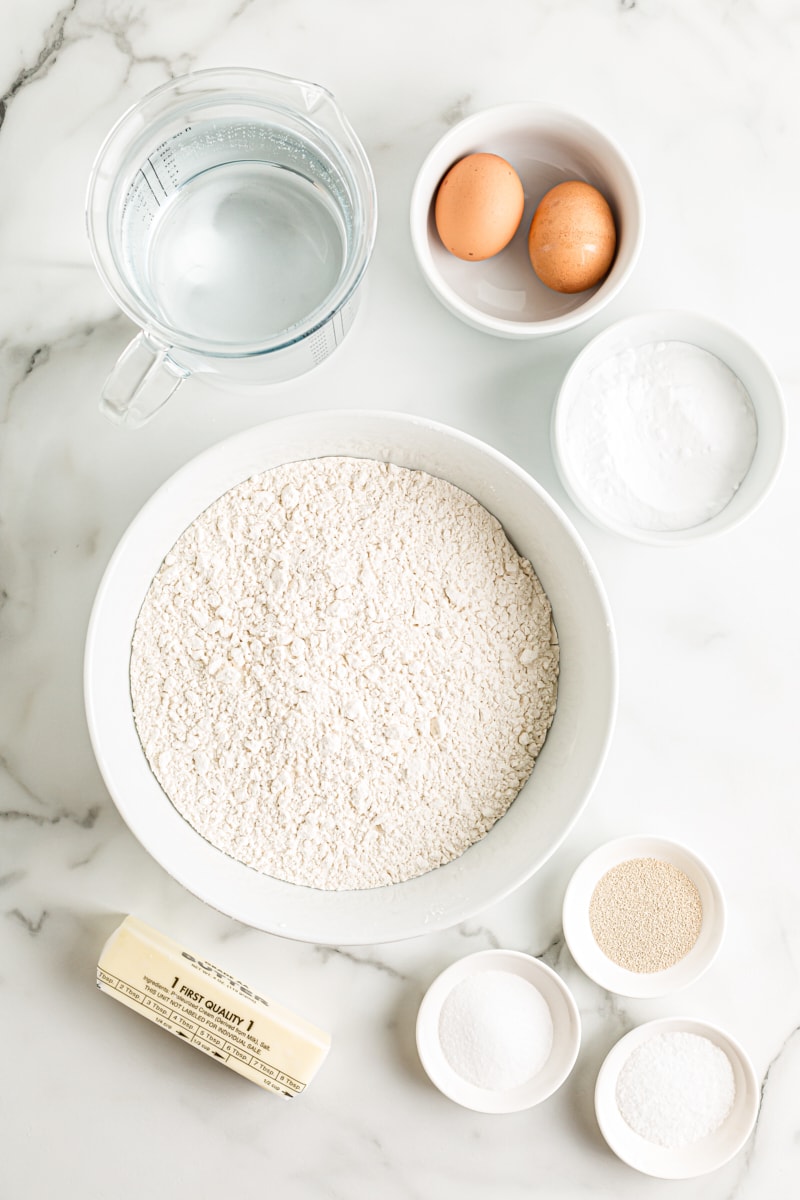 What You'll Need
See the recipe card below for ingredient quantities and full instructions. Here are some notes about the ingredients you'll need to make pretzel bites.
All-purpose flour – For best results, measure by weight. If you don't yet have a digital kitchen scale, use the spoon and sweep method to approximate that accuracy. Learn more: How to Measure Flour
Instant yeast – Using instant yeast (or quick-rise or rapid yeast) helps make this recipe quick and easy.
Granulated sugar
Salt
Water – You'll need some water for the dough as well as for boiling the pretzels before baking.
Butter – Use melted butter in the dough and also to brush the pretzels when they come out of the oven.
Baking soda – Use this to make a baking soda bath for briefly boiling the pretzels.
Eggs
Coarse salt – A coarse sea salt or a large-flake kosher salt works well for topping the freshly baked pretzels.
How to Make Pretzel Bites
Once you've gathered your ingredients and tools, these pretzel bites come together surprisingly fast!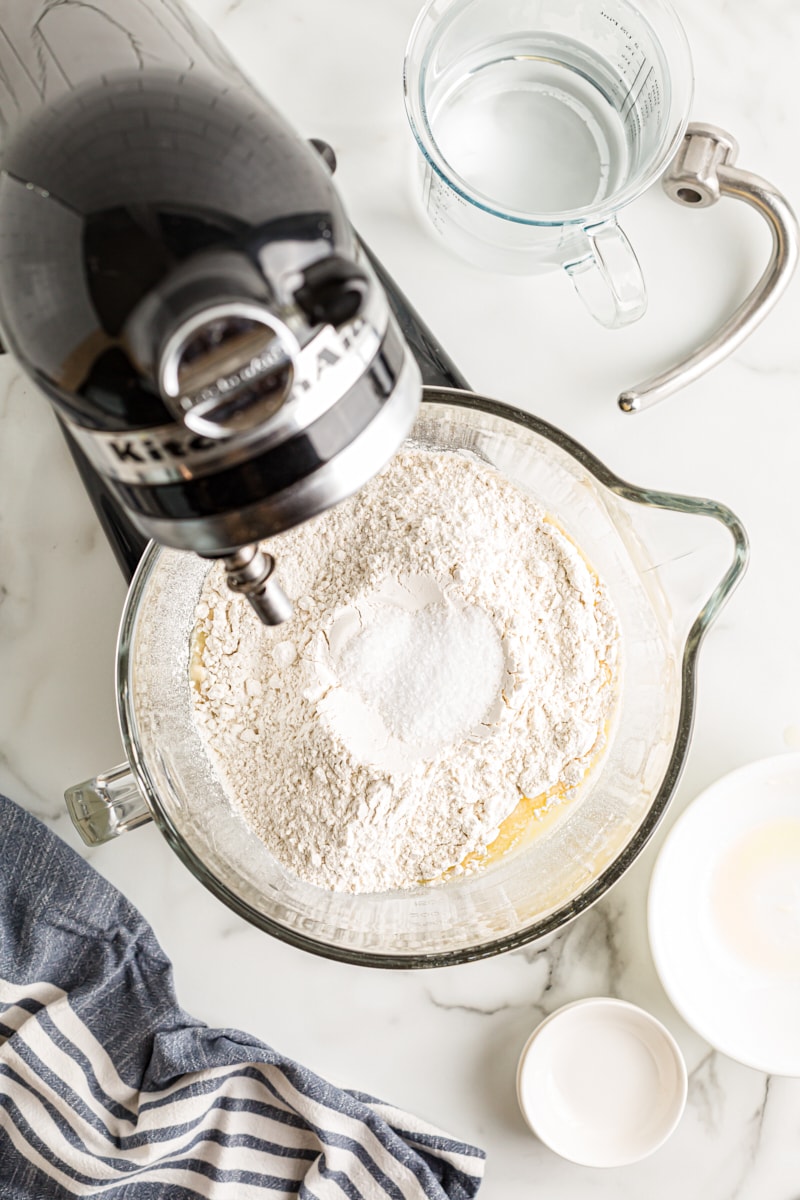 Mix the dough
Make the pretzel dough. Mix the flour, yeast, sugar, salt, 1 cup warm water (105° to 115°F), and 3 tablespoons melted butter in the bowl of a stand mixer until well-combined. (I like to use a dough hook attachment.) The dough will be soft and smooth.
Let the dough rest. Cover the dough with plastic wrap or a towel, and allow to rest for 1 hour. The dough won't double in size but will become puffy.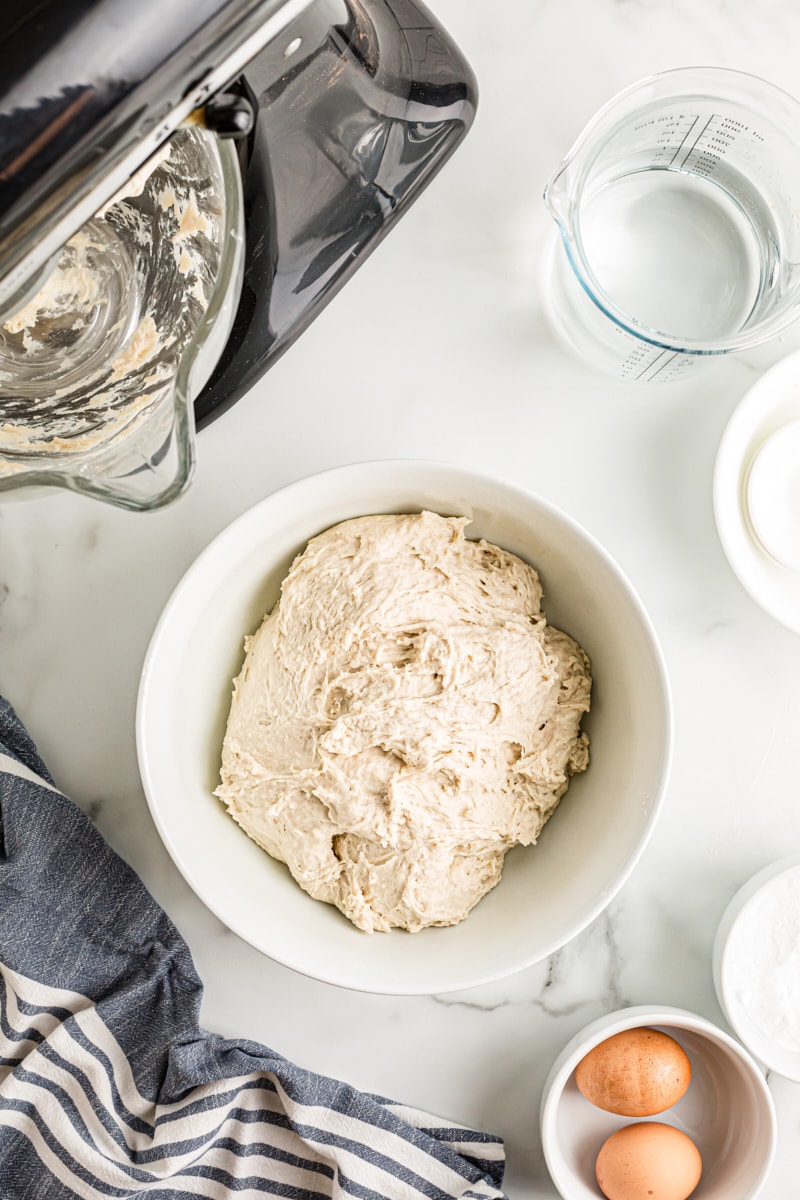 Prepare for baking. Heat the oven to 475°F. Line a half sheet pan with a silicone baking mat or parchment paper that's rated for high temperatures.
Prepare the baking soda water. Bring 8 cups of water to a boil in a large pot. Slowly add the baking soda to the boiling water, stirring until dissolved. Adding the baking soda slowly is very important so the water doesn't boil over.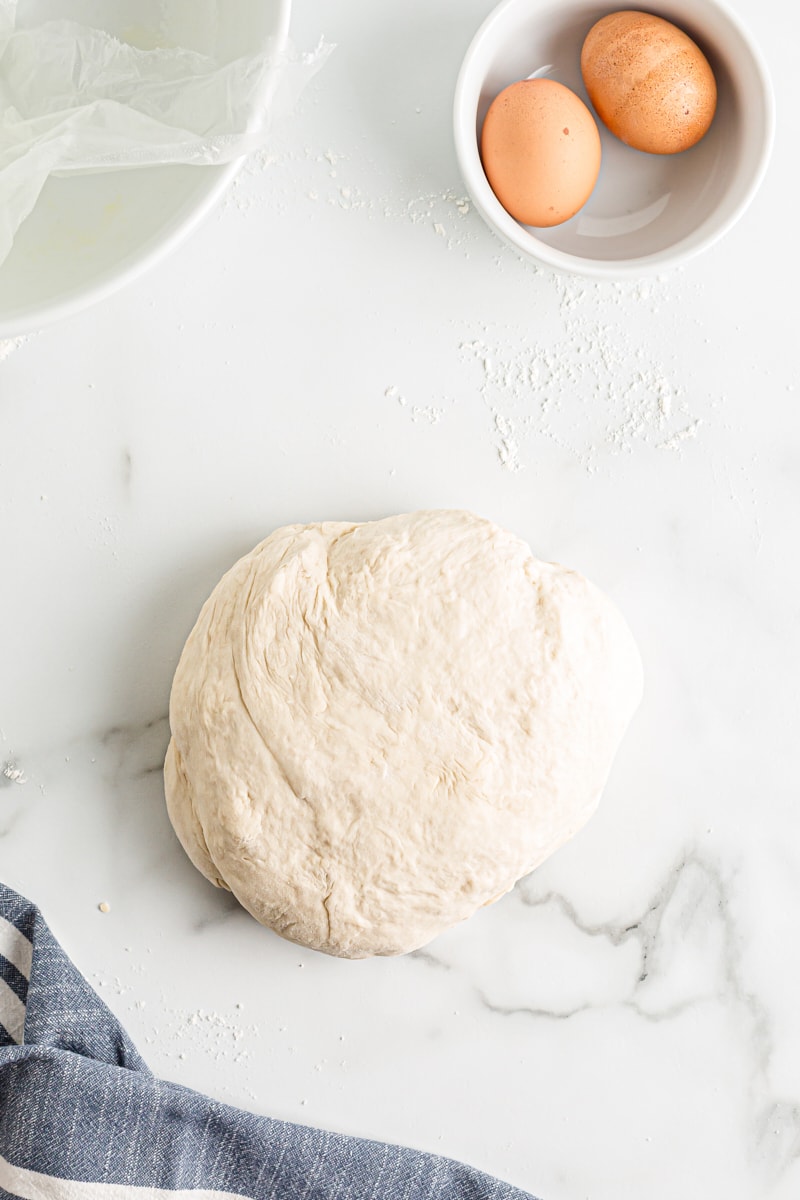 Portion, shape, and boil
Portion the dough. Transfer the dough to a lightly floured surface. Divide into eight equal portions, shape into balls, and then roll each portion into a rope about 12 inches long. Cut each of those ropes into 1-inch pieces. A sharp knife or a bench scraper works well for dividing the dough.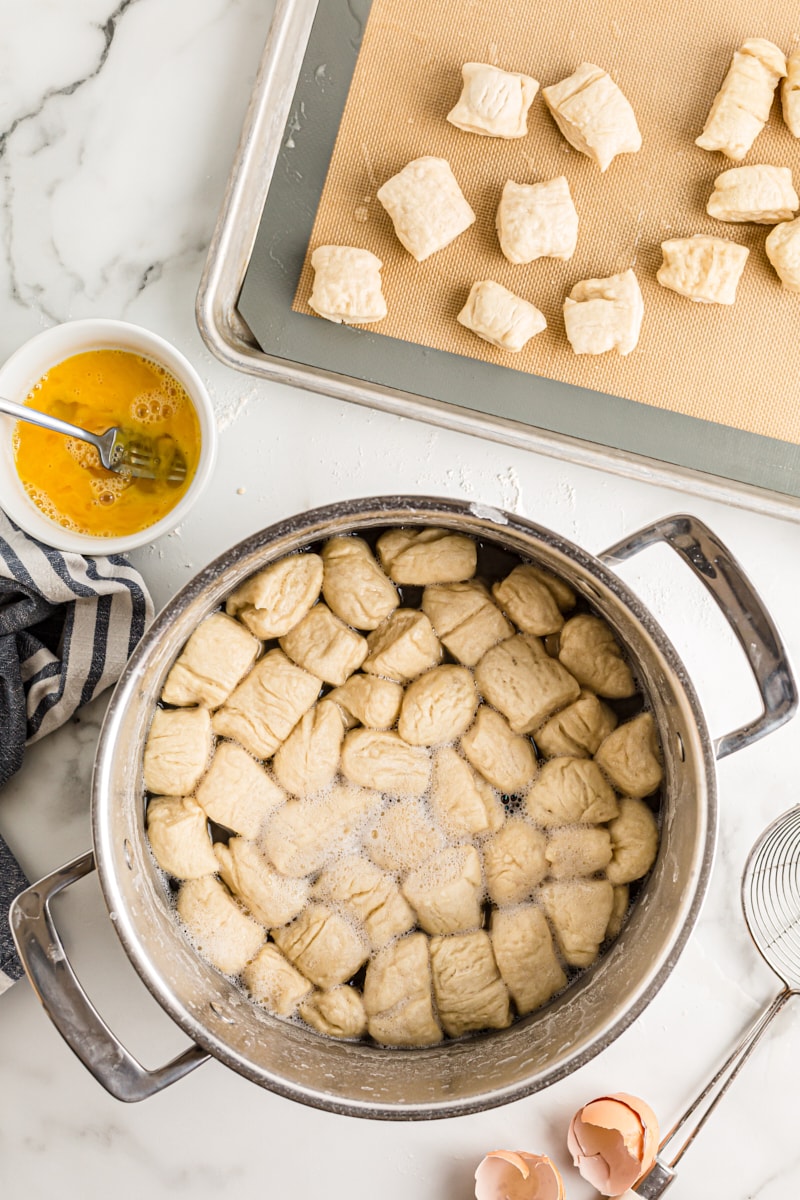 Place the dough in the baking soda water. Slowly add the dough pieces to the baking soda water. You may need to do this in a few batches so it's not too crowded. Leave the pretzels in the water for 30 seconds.
Place the pretzels on the pan. Use a slotted spoon, tongs, or a spider strainer to remove the pretzels from the water. Place them on the prepared baking sheet. They don't need much space between them, but take care that they aren't touching. If needed, use a second baking pan.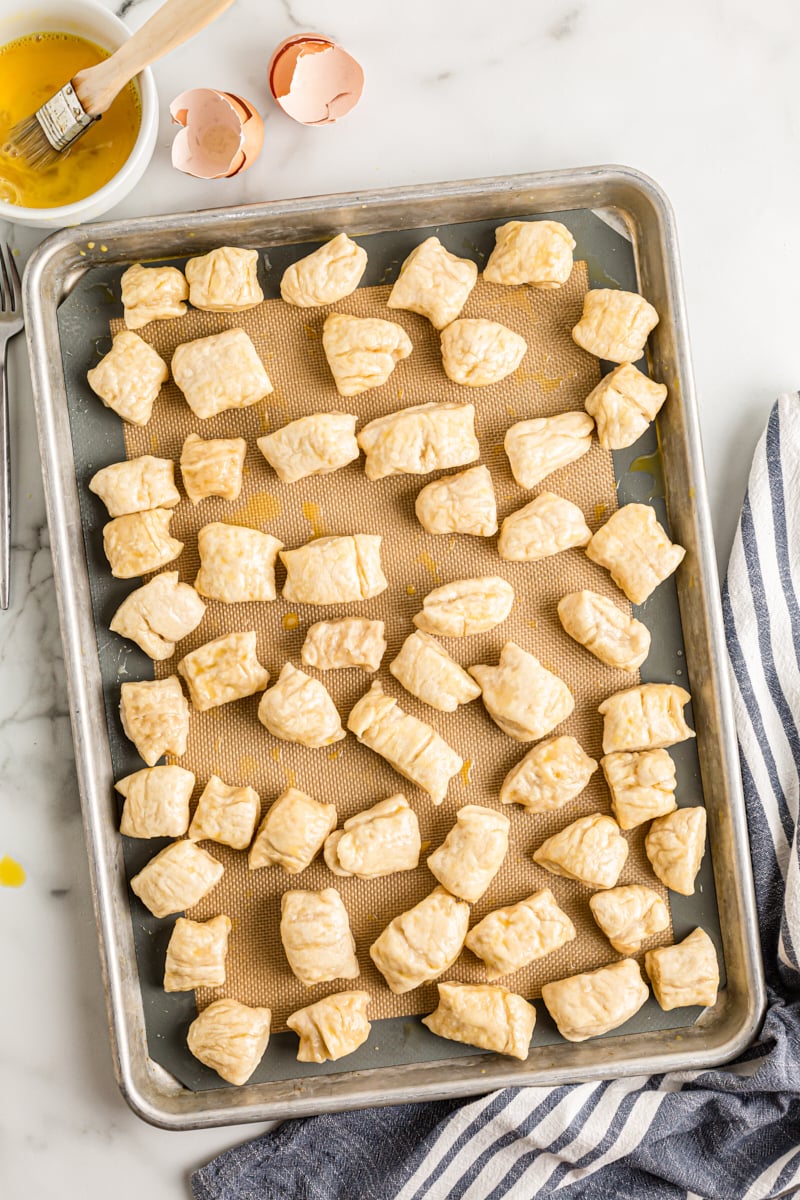 Add an egg wash. Lightly beat the eggs, and then lightly brush each piece of dough with the egg wash. You won't use all of the egg wash.
Bake and finish
Bake. Place the pan in the oven, and bake for 10 to 12 minutes, or until the pretzel bites are golden brown.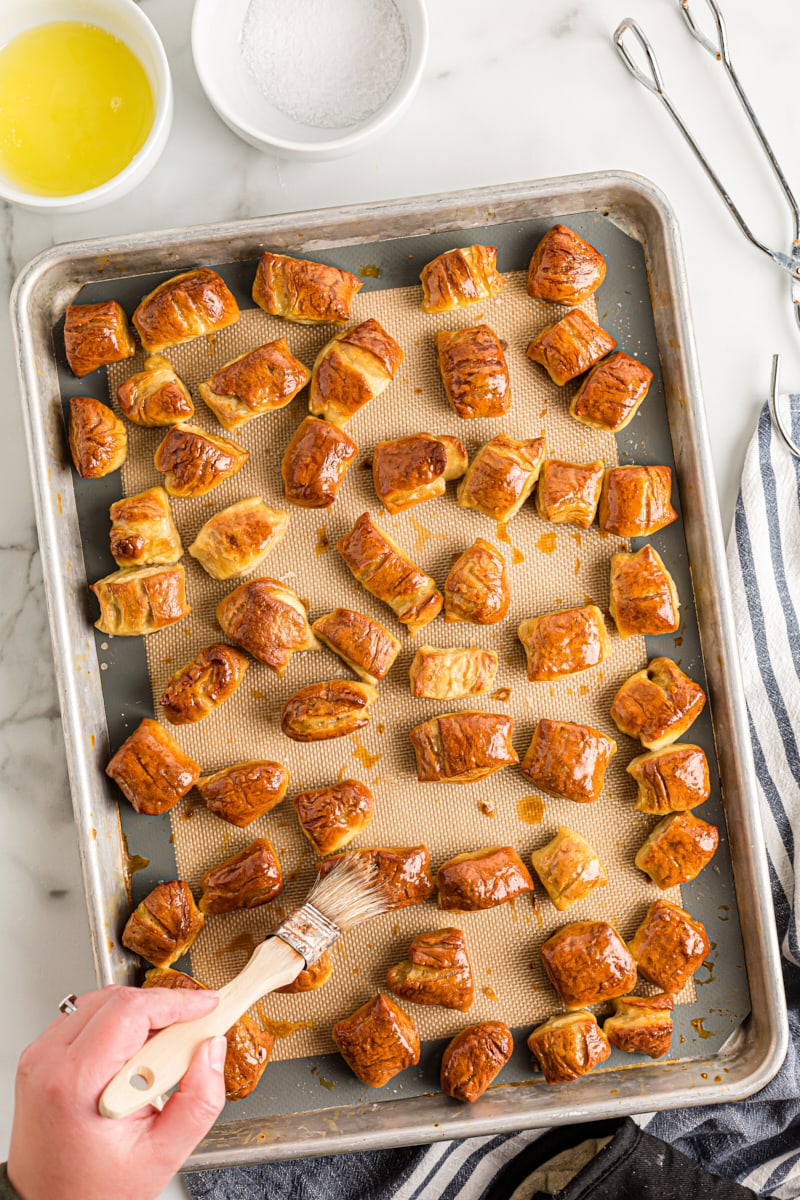 Finish the pretzel bites. Remove the pan from the oven, and brush the pretzels with melted butter and sprinkle each with salt.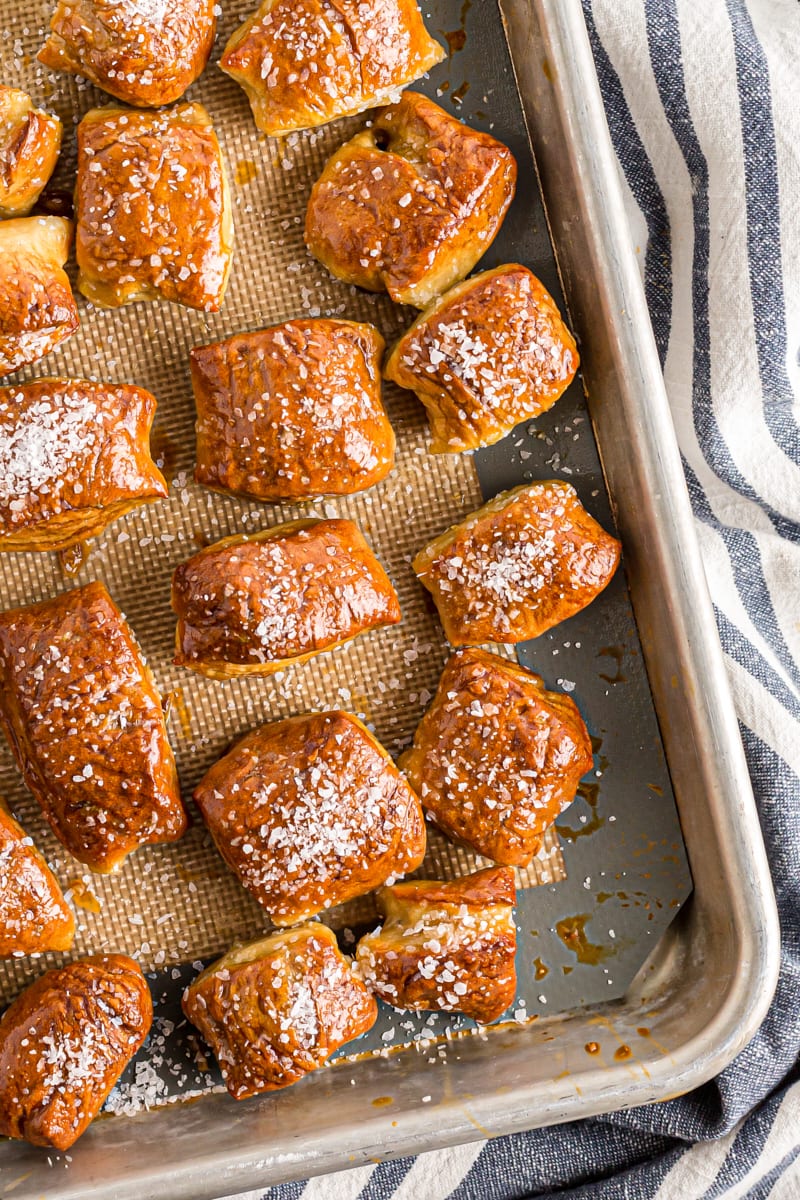 How to Make Beer Cheese Dipping Sauce
This easy cheese sauce is a great pairing with Pretzel Bites!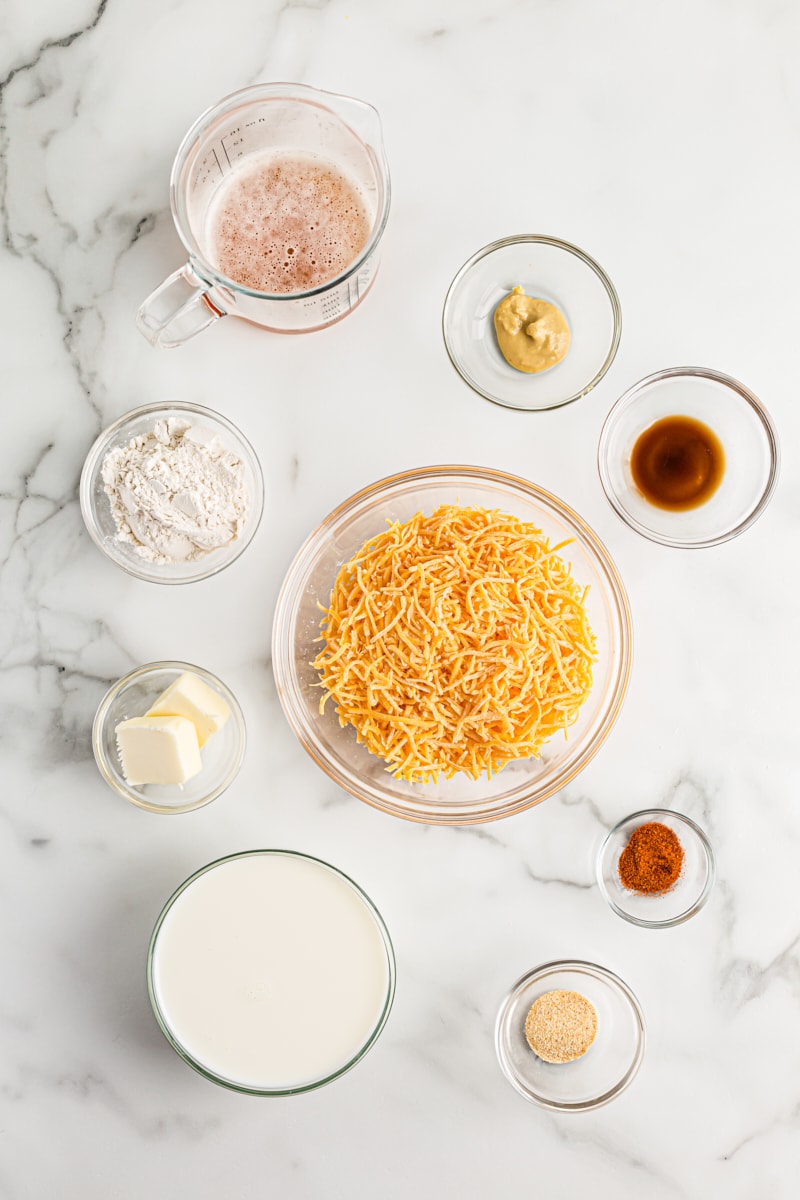 What You'll Need
Unsalted butter
All-purpose flour
Milk – I recommend whole milk or 2% milk for the best consistency.
Dijon mustard
Beer – If you prefer, you can use a nonalcoholic beer.
Sharp Cheddar cheese – For a lighter taste, substitute medium or mild Cheddar.
Worcestershire sauce
Paprika
Garlic powder
How to Make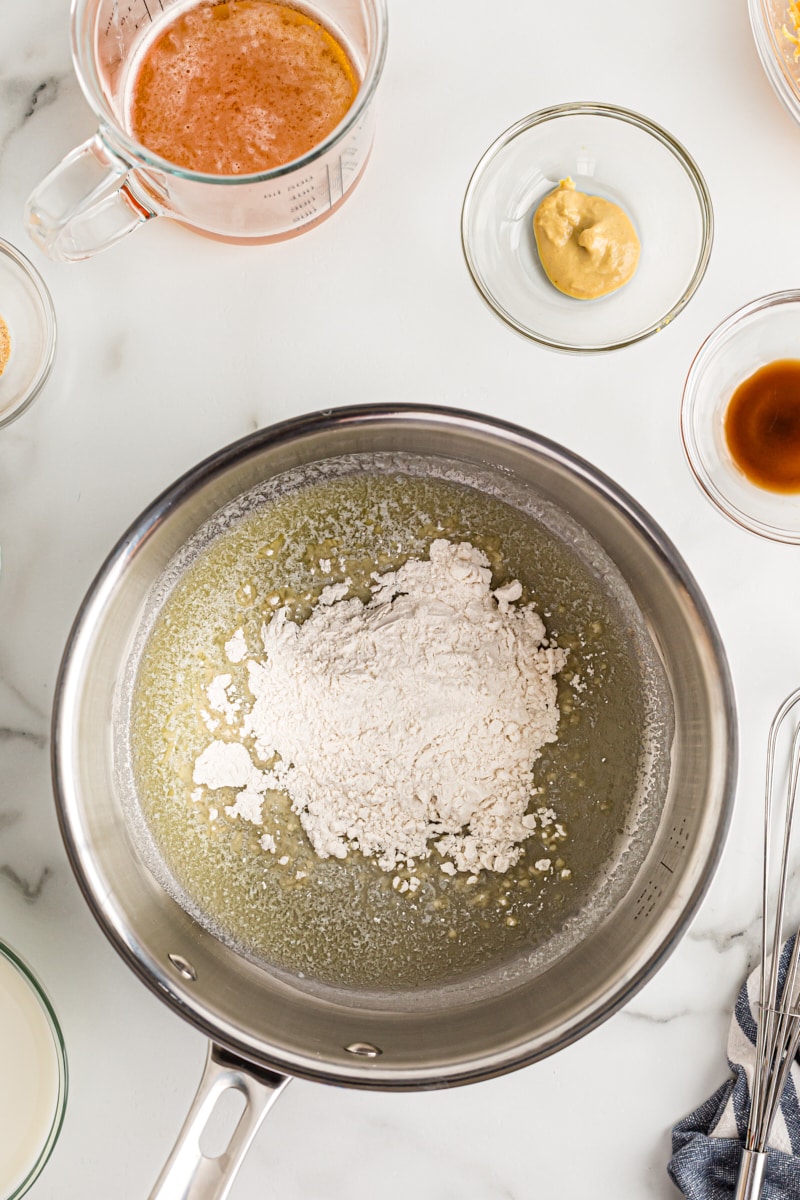 Begin mixing. Melt the butter in a medium saucepan. Whisk in the flour, followed by the milk and beer. Bring to a boil, stirring frequently.
Add the cheese. Keep stirring as you add the cheese until it has melted.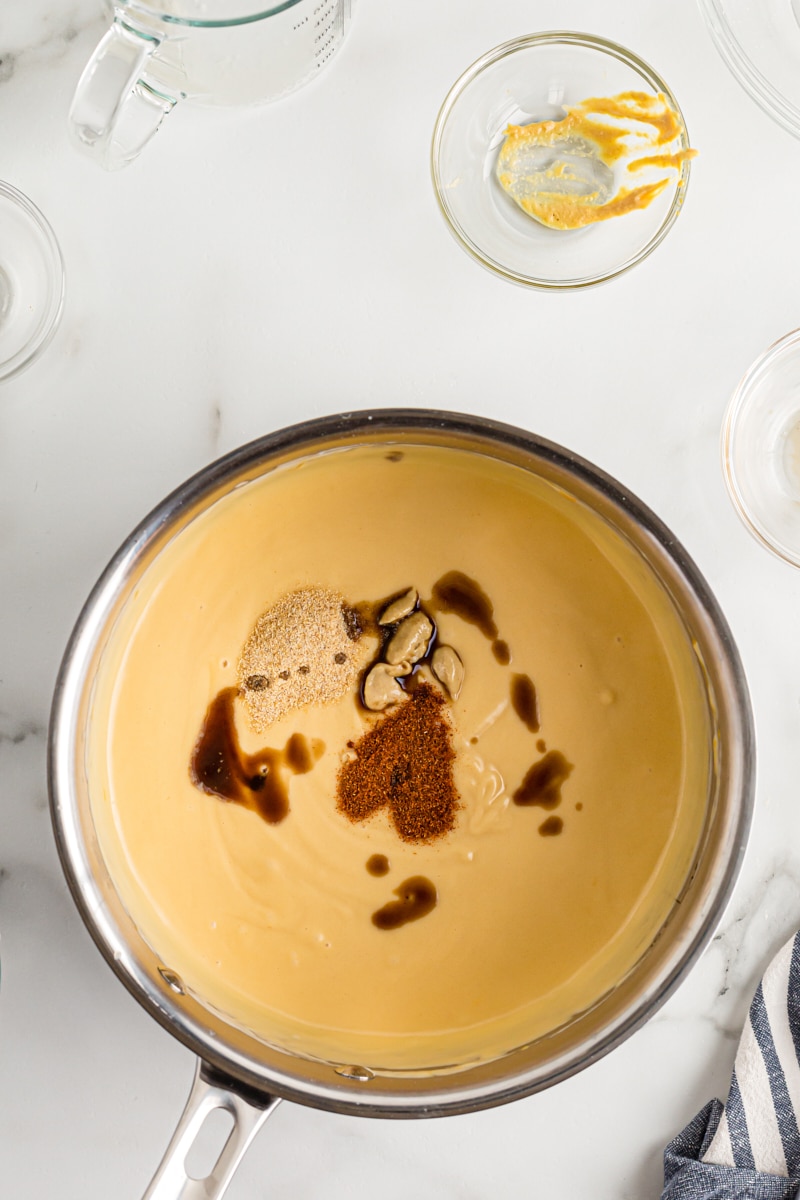 Finish mixing. Remove the pan from the heat. Add the Dijon mustard, Worcestershire sauce, paprika, and garlic, and mix until combined. If your dip seems too thick, you can add small amounts of beer until it's the consistency you want.
How to Make Honey Mustard Dipping Sauce
A classic honey mustard dip offers a bit of sweetness to serve alongside your pretzel bites.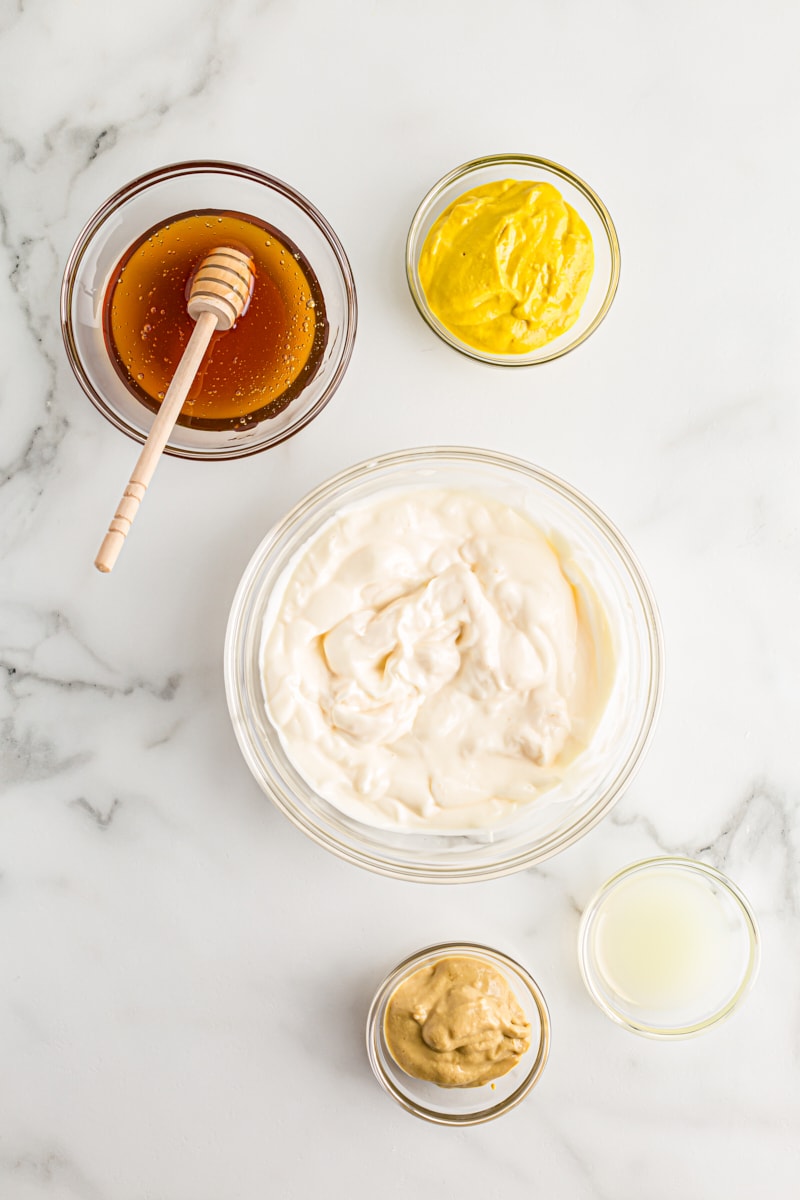 What You'll Need
Mayonnaise
Honey
Yellow mustard
Dijon mustard
Lemon juice
How to Make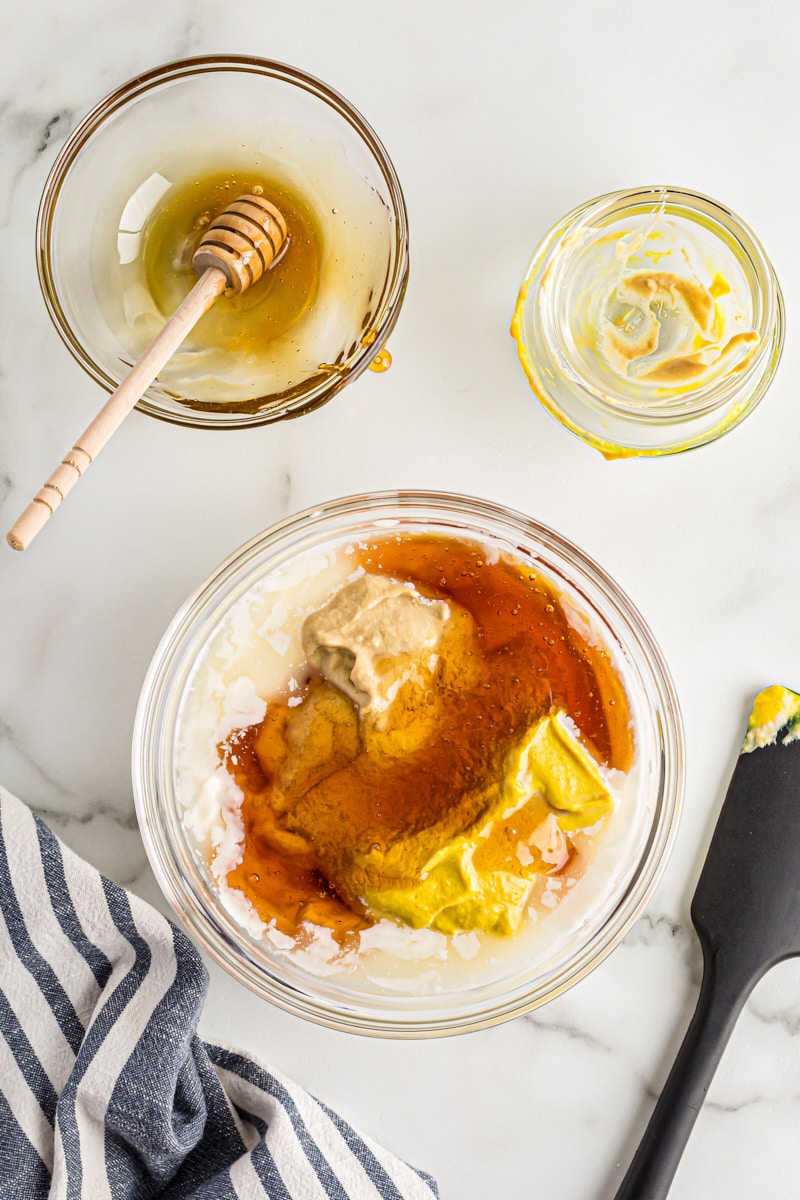 Mix all the ingredients. Combine the mayonnaise, honey, both mustards, and lemon juice until thoroughly combined.
Chill. Cover and refrigerate for 30 minutes before serving.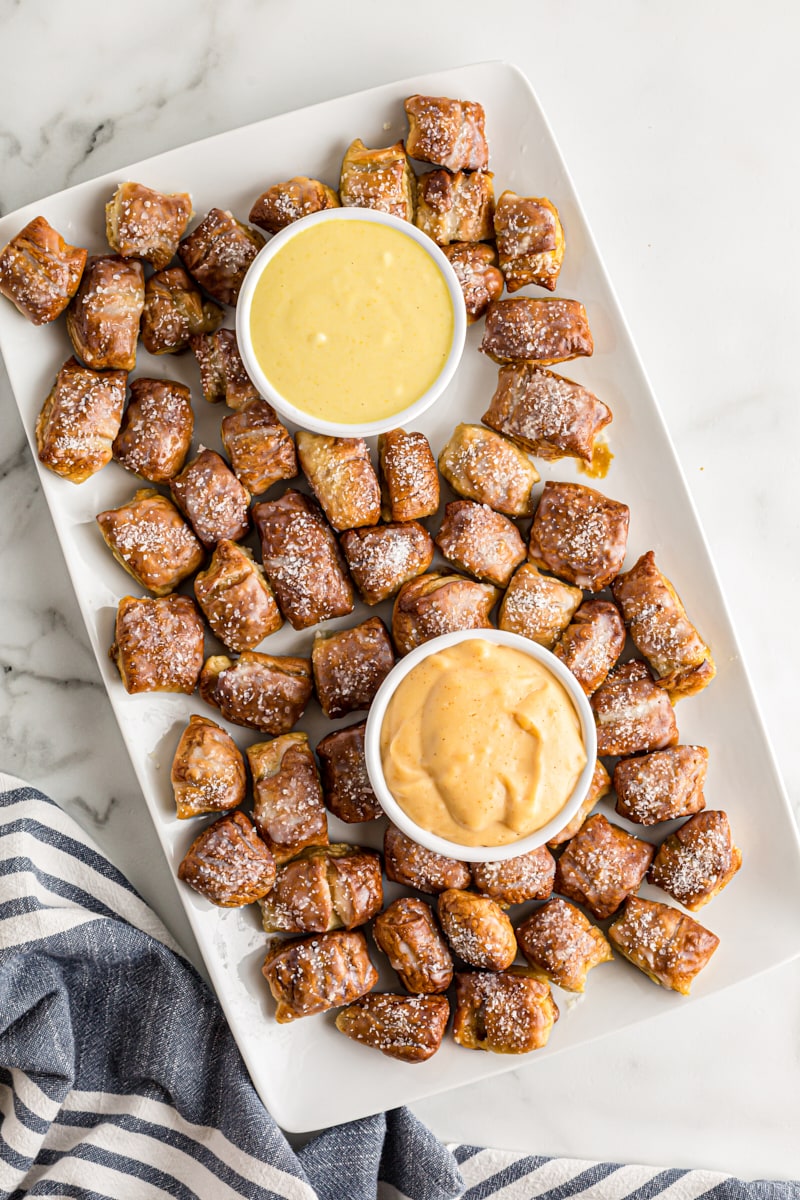 Tips for Success
Add the baking soda slowly. This is very important! If you add it all at once, the water is sure to boil over. Be sure to use a large pan that will allow room for boiling.
Serve with other sauces. If you don't want to make these sauces or want to add some more variety when serving, there are lots of options. Try ranch, barbecue, spinach-artichoke, hummus, or anything else that sounds good to you!
Give them a cinnamon-sugar twist! After baking and brushing with butter, toss the pretzel bites in cinnamon sugar. Learn more: How to Make Cinnamon Sugar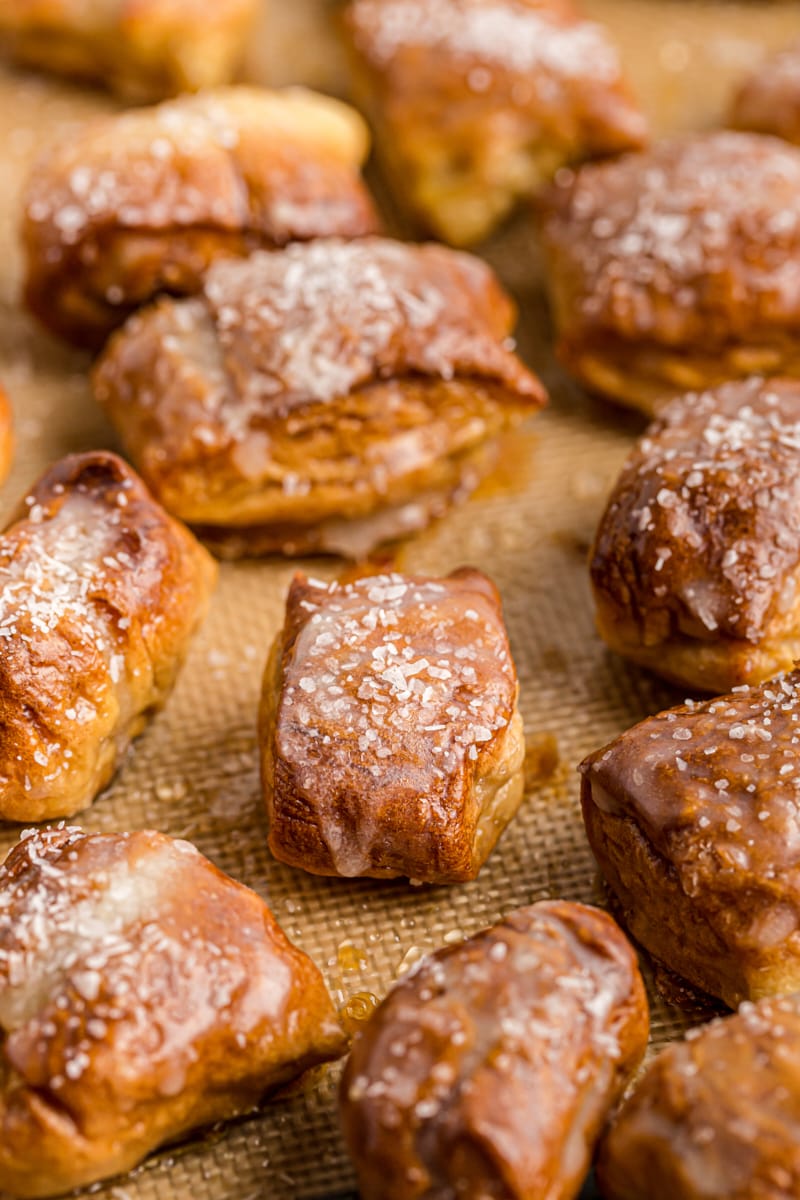 How to Store
After the pretzel bites have cooled, place them in an airtight container and store at room temperature up to 2 days. You can reheat leftover pretzels in the oven at 350°F for 5 minutes, and then brush with butter and coarse salt.
The beer cheese dipping sauce can be stored in an airtight container for 3 days in the refrigerator. Rewarm on the stove top on low, add more beer to thin if needed.
The honey mustard dipping sauce can be stored in an airtight container in the refrigerator for 3 days.
How to Freeze Pretzel Bites
Place the cooled pretzel bites in a freezer-safe container. They should keep in the freezer up to a month. Thaw for an hour or so at room temperature. They can then be warmed in the oven at 350°F for a few minutes until warmed all the way through.