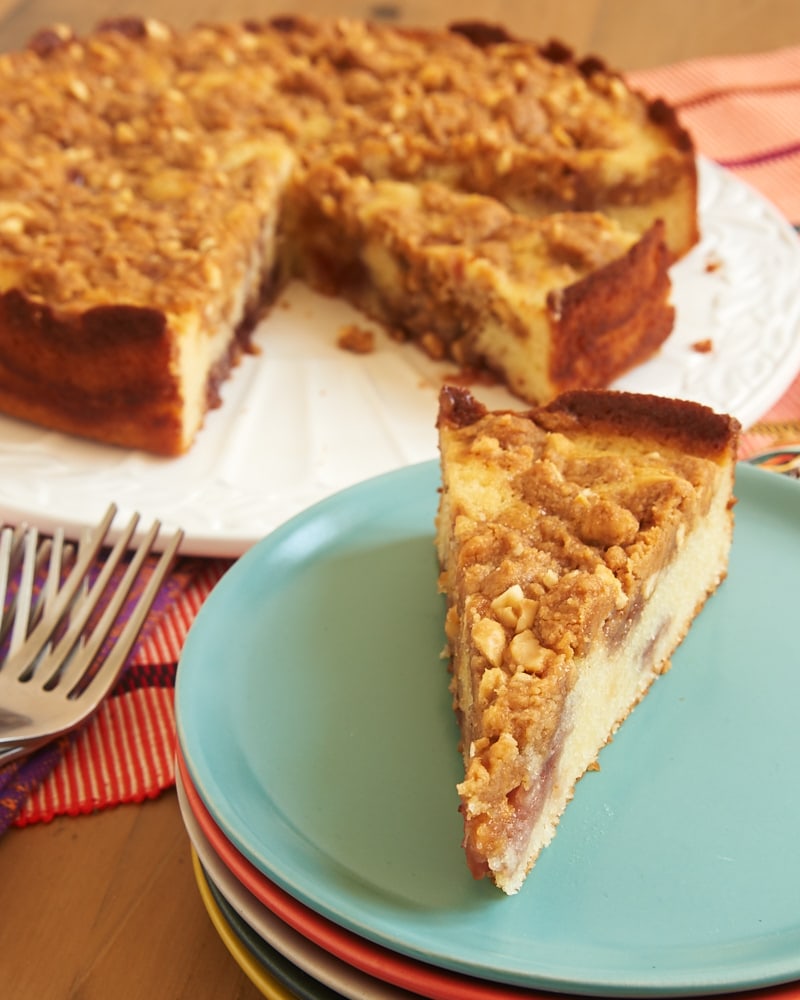 As much as I love a peanut butter and jelly sandwich, it's no surprise that I enjoy baking with those flavors, too. Among the recipes here on BoB, you'll find peanut butter and jelly starring in cakes, bars, cookies, and more.
The latest addition to the pb&j baking arsenal is this wonderful crumb cake. It starts with a simple cake, but then it gets really interesting with jam and a peanut butter crumb topping. That's right. Not just a crumb topping, but a PEANUT BUTTER crumb topping. That's all I needed to know to be sold on baking this cake.

This cake is best baked in a springform pan. The beauty of using a springform pan for this cake is that you can easily transfer the cake from the pan to a serving plate without having to flip the cake from the pan and risk disturbing the crumb topping. Believe me, that topping is so good that you don't want to lose a single bite of it.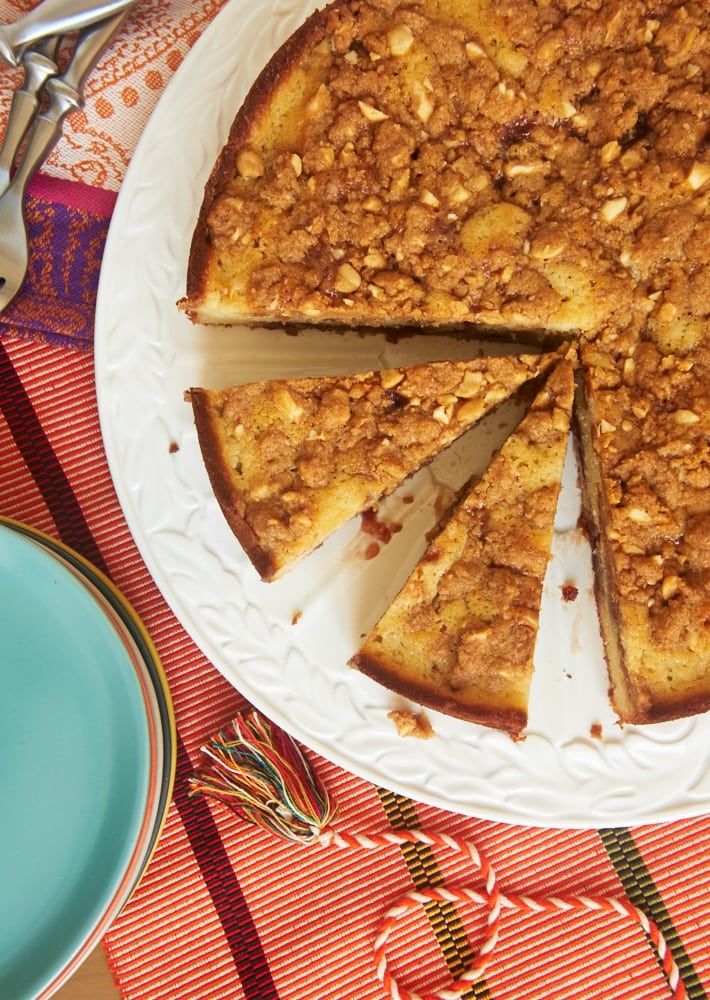 The original recipe uses a 10-inch springform pan, but a 9-inch will work, too. The cake will be just a bit thicker, but the baking time range shouldn't change by more than a couple of minutes. Just trust your toothpick test for doneness.
We all have our own opinions about which variety of jam best goes with peanut butter. I like grape and strawberry the best, but use your favorite to suit your tastes. Adding the layer of jam to the top of the cake batter can be a tad challenging. I suggest dolloping the jam by small amounts over the batter. Then carefully spread it as much as you can. Just keep in mind that there doesn't need to be a perfect layer of jam on top of the batter. Aim for a good distribution, and it will be just fine.
This is one of those great anytime cakes. Have a slice for a snack, alongside your afternoon coffee or tea, or enjoy it for dessert. Whenever you have it, you're sure to love all that peanut butter and jelly deliciousness!
Find more cake recipes in the Recipe Index.
This post contains affiliate links. If you make a purchase through one of the links, I'll receive a small commission at no additional cost to you.