Just when I was getting used to the idea of spring, it was positively summer in NYC yesterday. We're talking 90 degrees. While it looks like there's relief in sight, it made me realize that I am not ready for summer. Let's hold on to spring for a while longer, okay?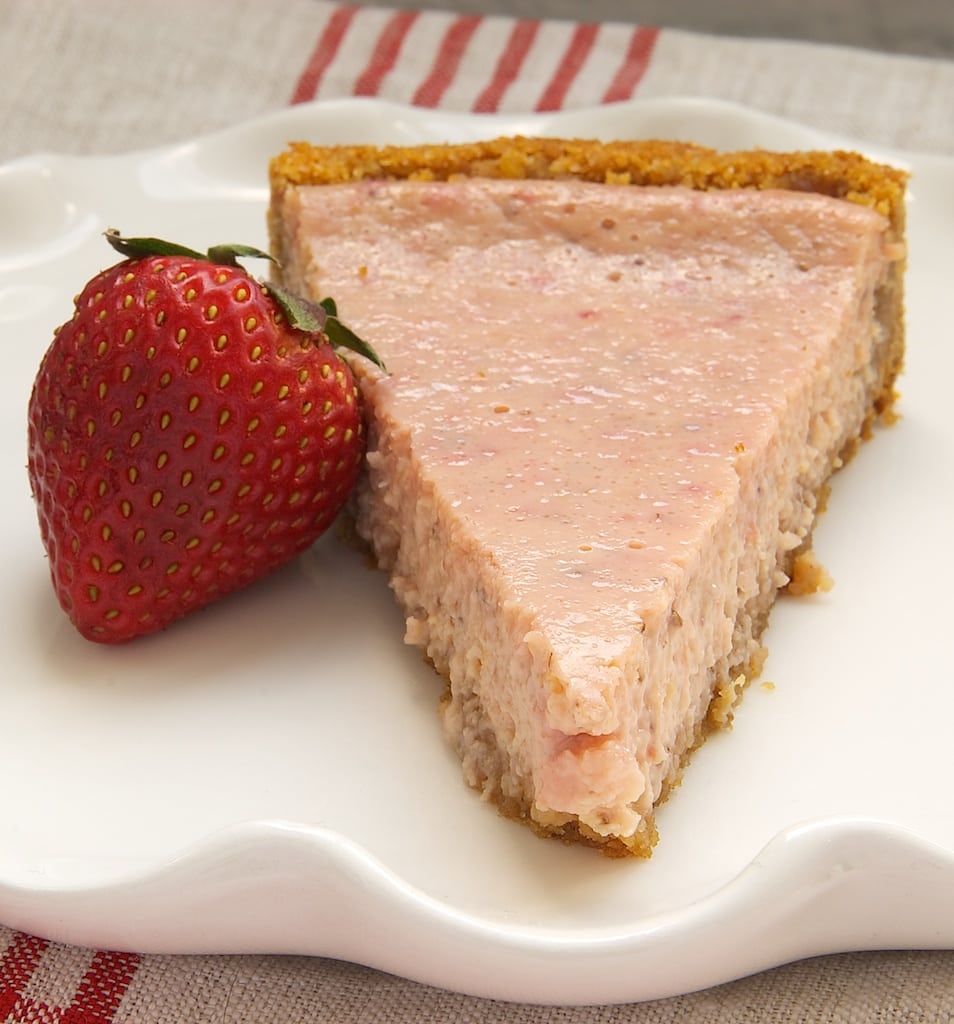 If we have to have warm days, then we can take relief in this tart. The tart and sweet flavors of strawberry lemonade are baked into a graham cracker crust for a refreshing dessert.


This is an amazingly simple tart. Really, all you need is a short list of ingredients to get this dessert whipped up. It will need some refrigerator time, so it's a great make-ahead dessert.
The tartness of the lemons really stands out, with the sweetness of the strawberries along for the ride. If you like more sweet than tart, you can easily reduce the lemon juice and bring out the strawberries a bit more.
This recipe was originally developed for Go Bold with Butter, where I am a paid contributor.