It's strange how your tastes can change. Well, it's probably not that strange, as I'm sure there's plenty of scientific reason behind it. But, still, the fact remains that I've never been much of a fan of peaches until this summer. Maybe the difference is in the quality of the peaches I've had the pleasure of eating recently. In any case, peaches seem destined to be heavily featured in season here on BoB.
Much like the constant supply of blueberries I had earlier this summer, it seems my kitchen is now perpetually stocked with peaches. I've been trying to make the most of them with an amazing cobbler and impromptu bars. And now, cookies!

I happened upon a recipe for cookies made with fresh peaches and became intrigued. I've made plenty of cookies with dried fruits, but I felt pretty sure that, with the exception of bananas, I'd never made any with fresh fruit. When I came home from our CSA pick-up last week with two more bags of peaches, I scoured my to-bake recipes and rediscovered these cookies.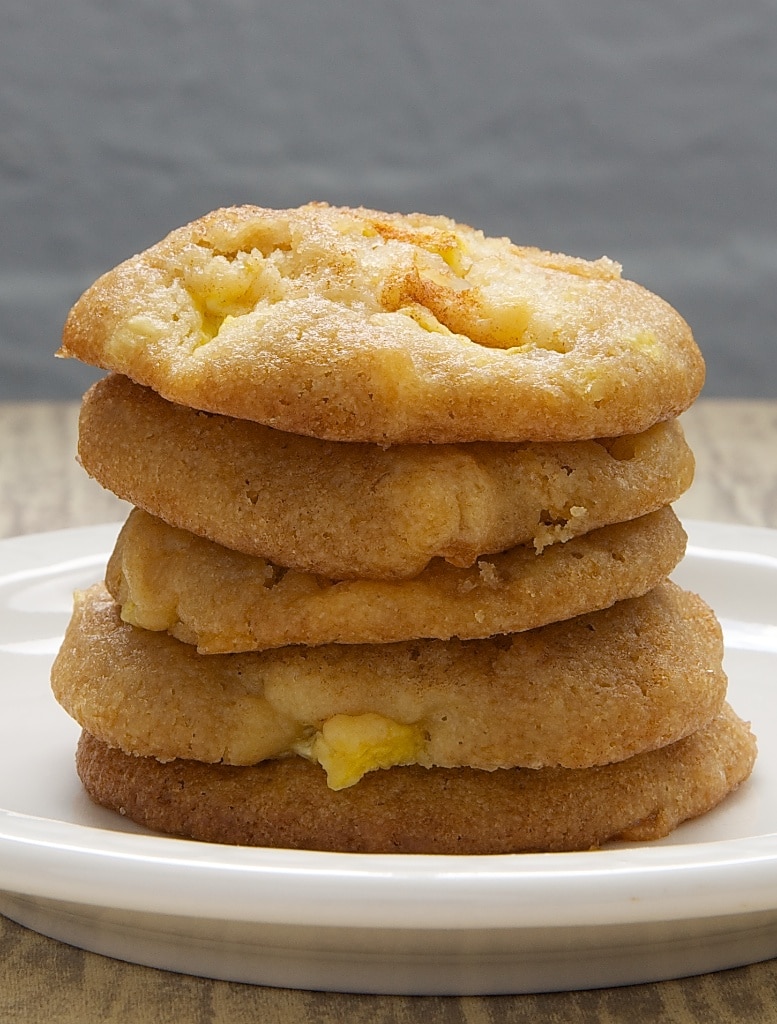 I'm not sure that calling these cookies is sufficient. They are quite unlike any cookie I've ever experienced. They are so soft they practically melt in your mouth. Eating one of these cookies is a little bit like eating a tiny, delicate peach cobbler.
You know how I love cinnamon, and the little (or big, in my case) sprinkle of cinnamon-sugar on top of these beauties is just perfection. In addition to fresh peaches, there's also a bit of peach preserves to make them even sweeter.
I can't imagine a more perfect summer cookie. They're sweet and light and really just a pleasure to eat. If you're waiting for inspiration for what to do with a couple of ripe peaches, I think these are just the ticket.
Visit the Recipe Index for more cookie recipes!