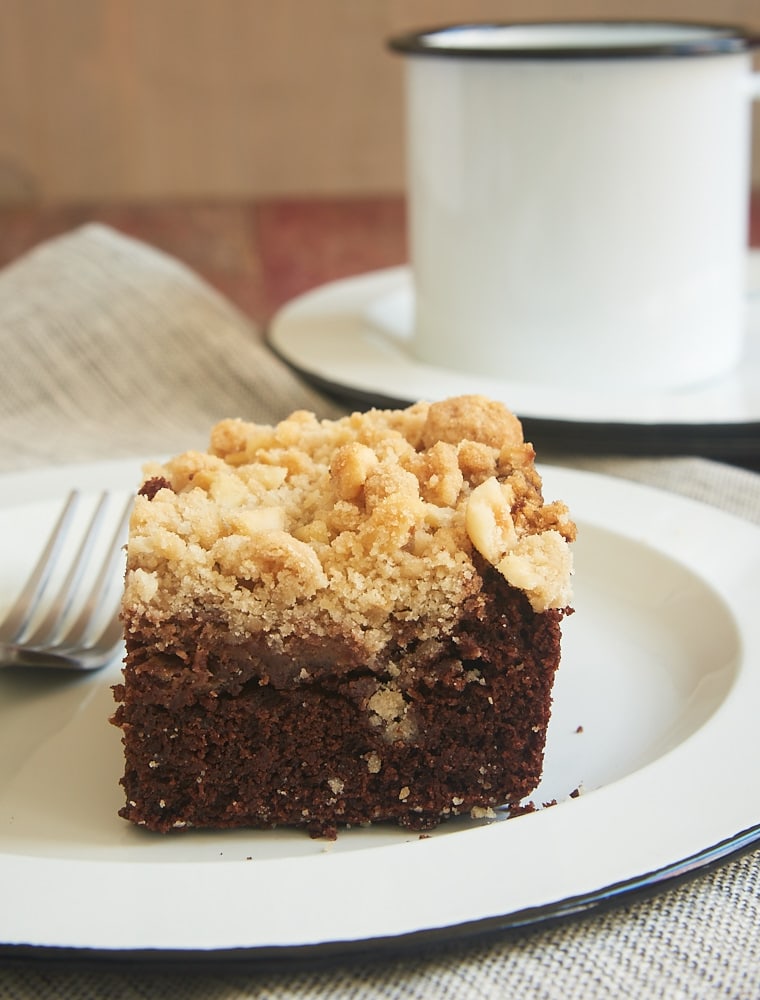 I have many favorite flavors when it comes to baking, but chocolate and cream cheese are on the short list. I bake with them often, and I happily take any opportunity to use both in the same recipe.
That's the situation with this Chocolate Cream Cheese Coffee Cake. It starts with a really amazing chocolate cake. That then gets swirled with sweetened cream cheese and topped with a nutty crumb topping. The whole package is pretty outstanding!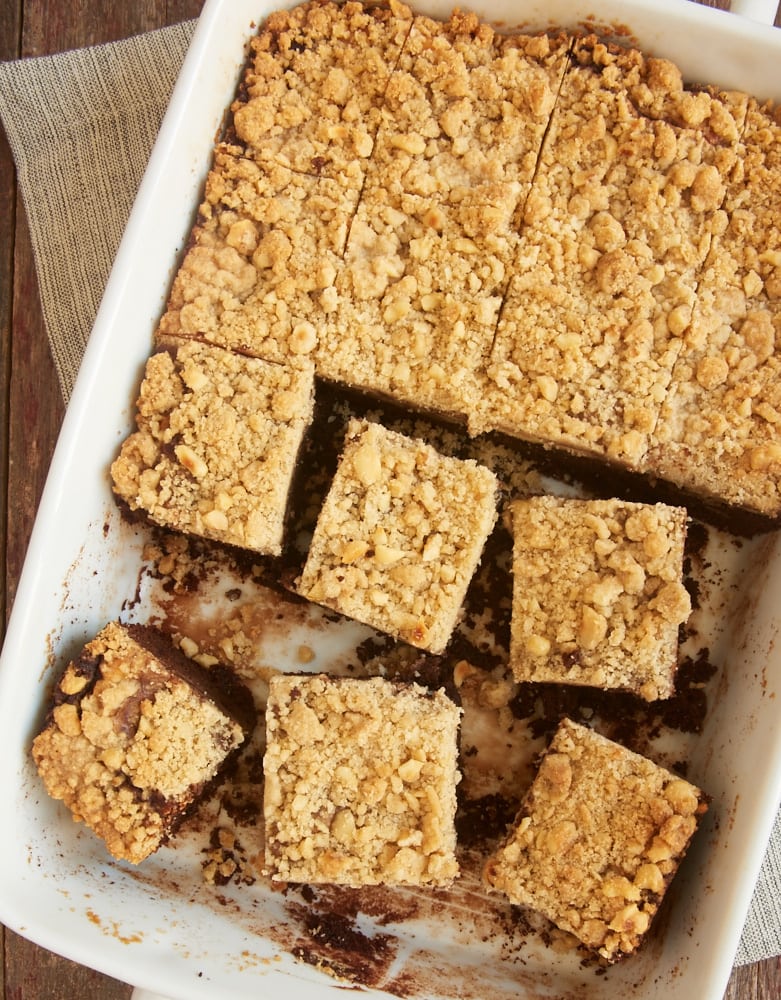 I usually make coffee cakes a bit more dense than this one, but I decided to use a variation of one of my favorite chocolate cakes. The batter is quite thick, but it makes such a wonderfully soft, moist cake. And it's the perfect match for all that cream cheese!
The crumb topping makes me want to call this a coffee cake. But don't let that limit its serving to coffee breaks and snack time. It will be just as well received as a dessert. If chocolate and cream cheese are on your short list, too, then you'll welcome a slice most any time!
Find more coffee cake recipes in the Recipe Index!