December 16, 2015
Spiced Chocolate Chip Cookies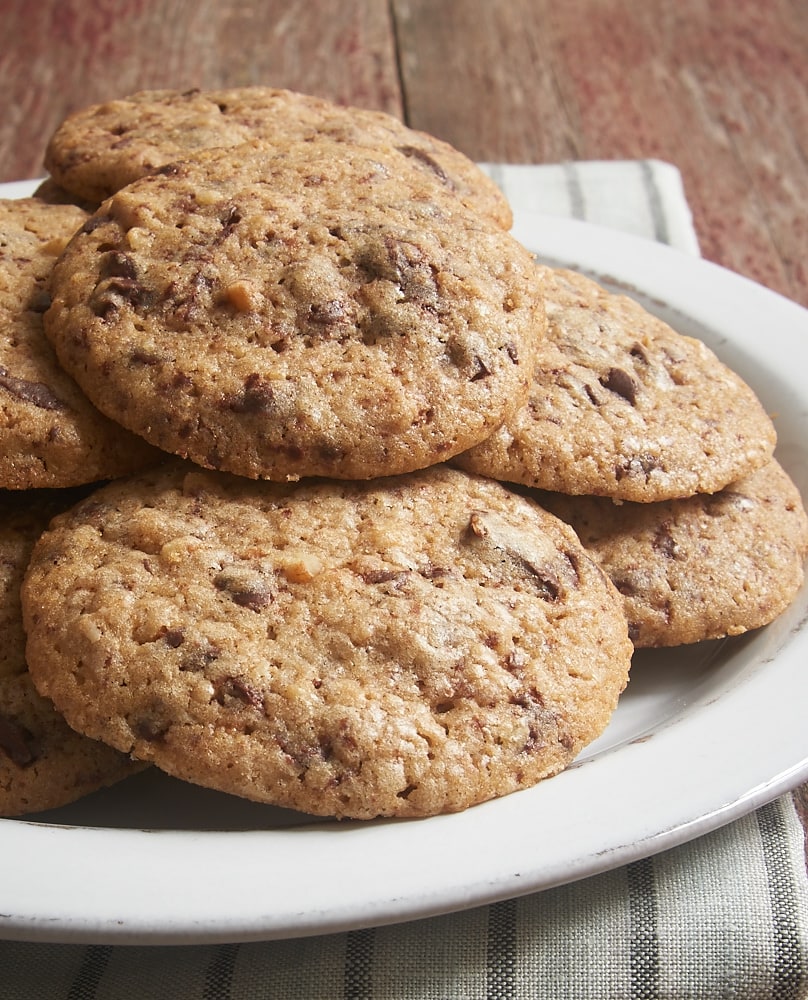 This year, I again participated in the Great Food Blogger Cookie Swap. My fellow food bloggers and I sent cookies to each other for the holidays. Not only does that mean a lot of tasty cookies being shared, but it also is a great way to support Cookies for Kids' Cancer.
I always have a tough time finding just the right cookie for sending to the bloggers on my list. This year, I decided to make a little flavor twist on traditional chocolate chip cookies. The addition of a blend of some of my favorite spices is a simple way to add an extra bite of flavor to an otherwise traditional cookie.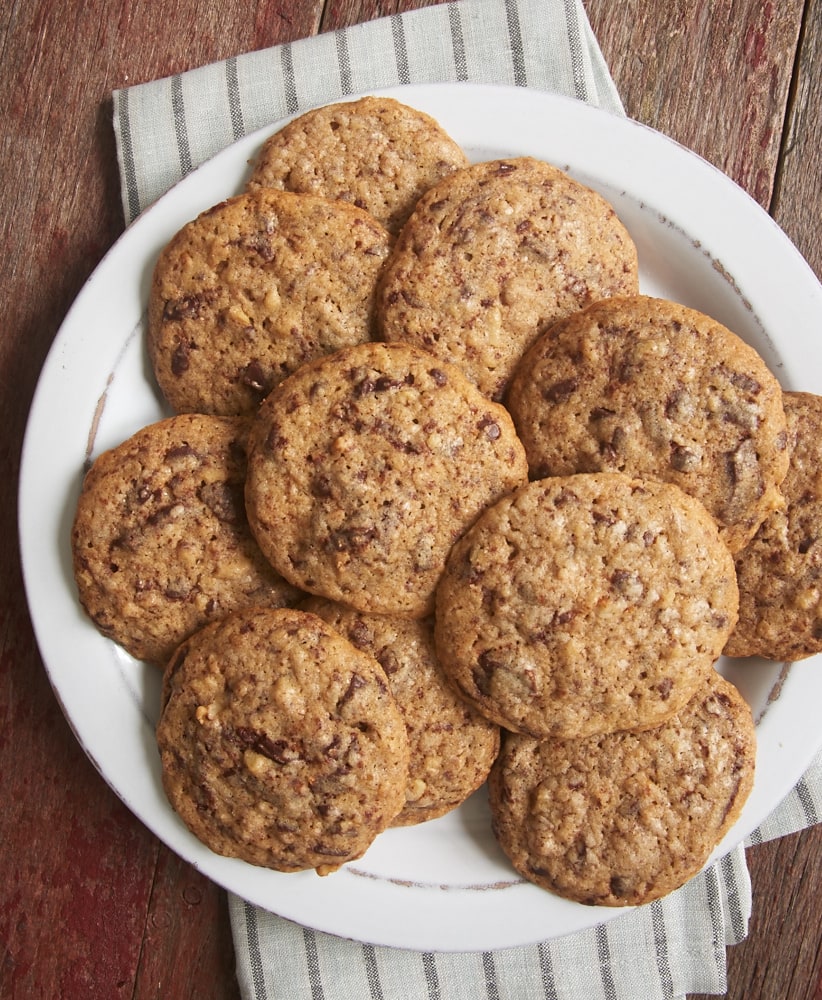 I received some really fantastic cookies from Shrutika of The Sweet Skillet, Meg of Harmonious Belly, and Rebecca of The Princess and the Pea. Be sure to visit their blogs to get their recipes. And if you're on Instagram, follow #fbcookieswap to see everyone's cookie swap cookies. You'll likely find plenty of new, tasty recipes to keep you busy baking this holiday season!
A special thanks to Lindsay of Love and Olive Oil and Julie of The Little Kitchen for organizing the cookie swap again this year. Thanks also to our sponsors, OXO, Land O'Lakes, and Dixie Crystals. Together, we raised over $7000 for Cookies for Kids' Cancer!
If you'd like to get involved with next year's cookie swap, click here to sign up to be notified when things get rolling for 2016. It's a lot of fun, and you'll be supporting a truly great cause.
This was my 4th year participating in the Food Blogger Cookie Swap. See my cookie swap cookies from previous years!
Spiced Chocolate Chip Cookies
Yield: about 48 cookies
Prep Time:20 minutes
Cook Time:15 minutes per pan
A blend of spices adds a delicious twist to traditional cookies in these Spiced Chocolate Chip Cookies.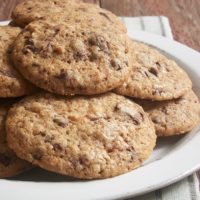 Ingredients:
2 cups all-purpose flour
1 teaspoon baking powder
1 teaspoon ground cinnamon
1/2 teaspoon ground ginger
1/2 teaspoon salt
1/4 teaspoon ground allspice
1/4 teaspoon ground nutmeg
1 cup unsalted butter, softened
1 cup firmly packed light brown sugar
1/2 cup granulated sugar
2 teaspoons vanilla extract
2 large eggs
6 ounces (about 1 cup) semisweet chocolate, roughly chopped
3/4 cup finely chopped pecans
Directions:
Preheat oven to 350°F. Line baking sheets with parchment paper or silicone liners.
Whisk together the flour, baking powder, cinnamon, ginger, salt, allspice, and nutmeg. Set aside.
Using an electric mixer on medium speed, beat the butter, brown sugar, and sugar until light and fluffy. Add the eggs, one at a time, mixing well after each addition. Mix in the vanilla.
Reduce mixer speed to low. Gradually add the flour mixture, mixing just until combined. Stir in the chocolate and pecans.
Drop the dough by tablespoonfuls onto the prepared pans. Bake 12 to 15 minutes, or until lightly brownies.
Cool the cookies on the pans for 5 minutes. Then transfer the cookies to a wire rack to cool completely.