July 23, 2014
Cherry Cheesecake Muffins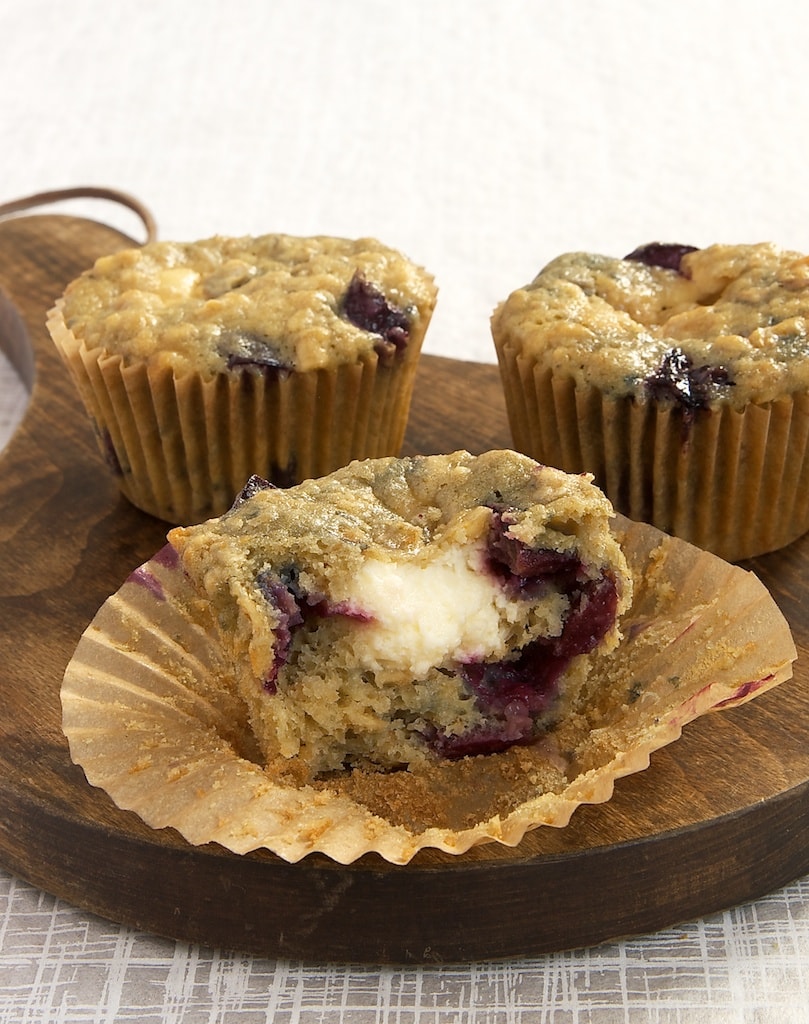 Remember that Cherry-Almond Crumble I made recently? I had plenty of cherries left after my cherry shopping spree. Fresh cherries are such a treat that I knew I couldn't let them go to waste.
I started thinking how cherries and cheesecake have such a delicious history together. Knowing I couldn't argue with that kind of track record, I quickly decided that combination would get put to good use with my remaining cherries.
That leads to these muffins.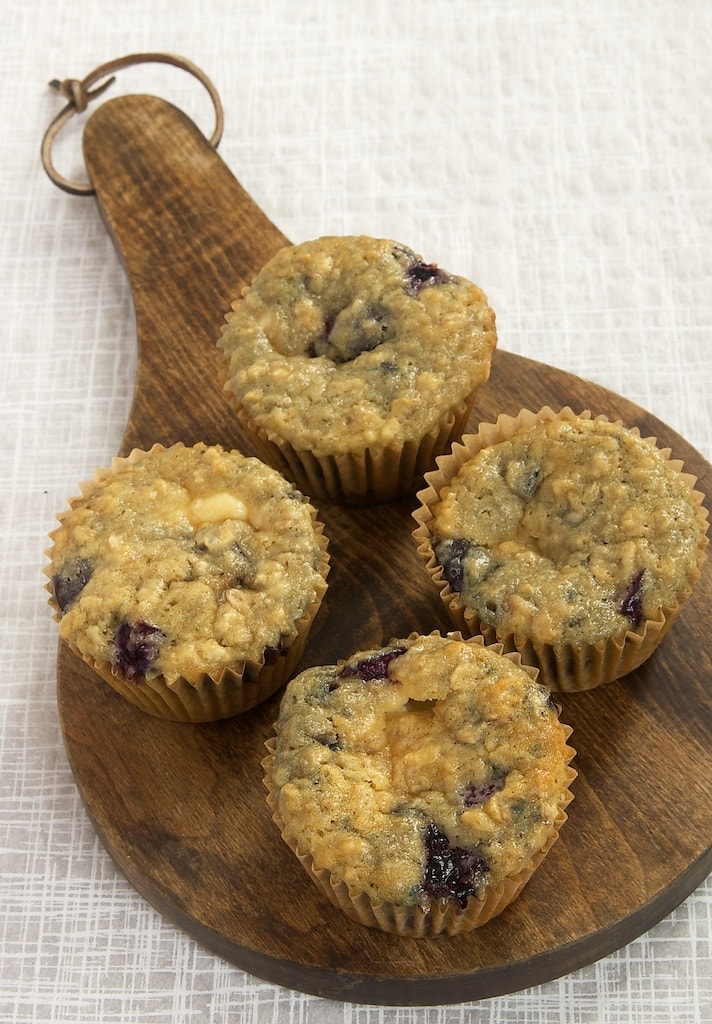 Somehow calling them "muffins" just doesn't seem adequate. They are so much more. They may seem unassuming from the outside. But, bite into one and you'll find a lovely little pocket of sweet cream cheese filling. While I usually associate muffins with breakfast or brunch, I'd be more than happy to enjoy one of these most any time of day.
Besides the cherries and cream cheese, I love all the oats in these muffins, too. All of that good stuff together makes for a batch of pretty irresistible muffins.
Cherry Cheesecake Muffins
Yield: 12 standard-sized muffins
Prep Time:20 minutes
Cook Time:30 minutes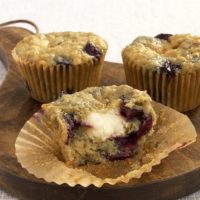 Ingredients:
1 cup old-fashioned oats
1 cup buttermilk
8 ounces cream cheese, softened
1/4 cup granulated sugar
1/2 teaspoon vanilla extract
1 cup all-purpose flour
3/4 cup packed light brown sugar
1 teaspoon baking powder
1/2 teaspoon baking soda
1/2 teaspoon salt
1 large egg, lightly beaten
1/4 cup unsalted butter, melted
1 cup cherries, pitted and quartered
Directions:
Preheat oven to 350°. Line 12 standard muffin cups with paper liners.
Combine oats and buttermilk. Let stand for 10 minutes.
Using an electric mixer on medium speed, beat cream cheese, sugar, and vanilla until combined. Set aside.
Whisk together flour, brown sugar, baking powder, baking soda, and salt.
Add egg and melted butter to oat mixture, stirring until combined. Add to flour mixture, stirring just until combined. Gently stir in cherries.
Place about 2 tablespoons of muffin batter in each muffin cup. Top with 1 & 1/2 to 2 tablespoons cream cheese filling. Then, top with remaining muffin batter. (The cups will be almost full.)
Bake 25 to 30 minutes, or until a toothpick inserted into the center comes out clean.
Recipe slightly adapted from Kraft.
See more recipes for muffins in the Recipe Index.