At least once a year, I end up with a handful of recipes that are born from cleaning out kitchen cabinets and finding bits of this and that. (Hello, blondies! Hi there, cookies!) A similar thing happens in the summer when I end up with a refrigerator full of varying amounts of different berries that I don't want to see go to waste.
Luckily, berries tend to play nice with each other in things like cobblers and cakes. And now, I add these bars to the list.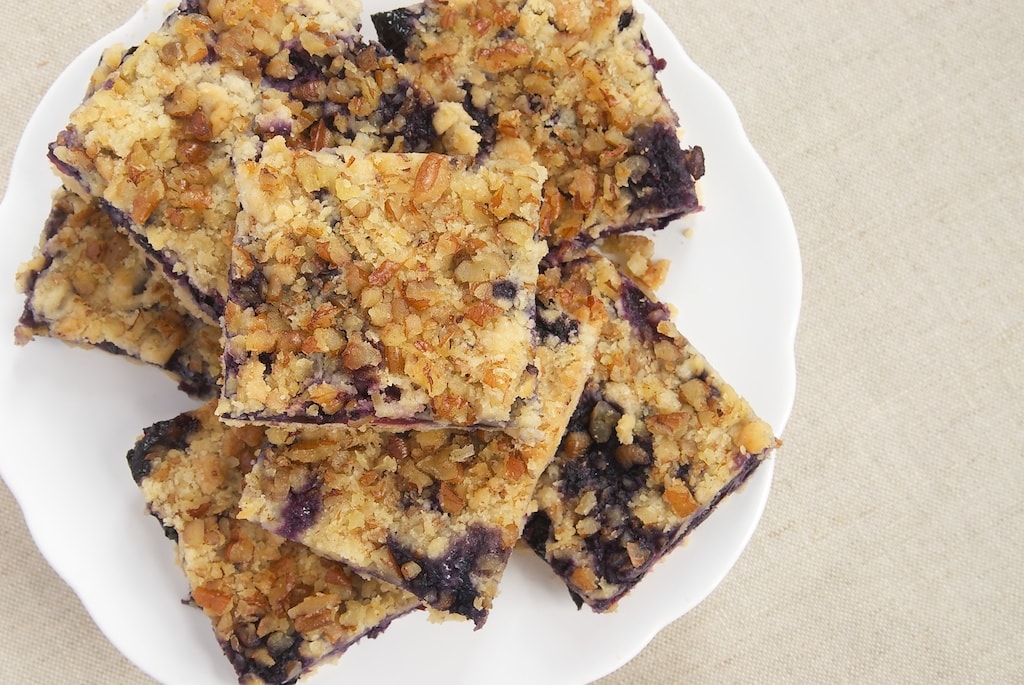 I used a combination of blueberries and raspberries for the filling portion of the bars. It was probably a 4:1 ratio of blueberries to raspberries, but any combination will work. This recipe is great in that you can use whatever berry or berries you prefer or just what you happen to have.
The end result is a soft and lightly sweet bar that's just full of summer flavor. Serve these just as they are in all their berry glory, or top them off with ice cream for a special treat.