I hope you have enjoyed the holiday cookie baking spree I've been having lately. I'm moving on to other things, although I still have some cookies to share with you this season. But, today, we move on to something else synonymous with holiday baking – cranberries!
Specifically, we're talking cranberries, white chocolate, and chocolate chips baked into tiny upside-down cakes. All of that chocolate makes them sweet, and the cranberries offer both sweet and tart. And don't you just love mini desserts?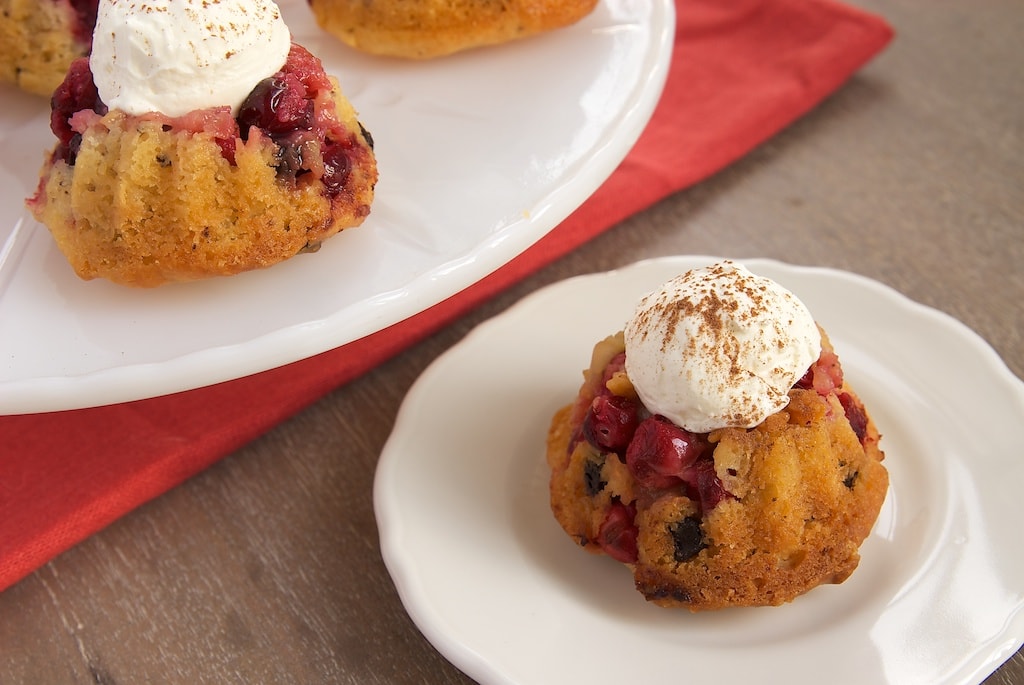 You may remember that earlier this year I spent some time in Nashville at the Southern Baking Retreat, thanks to Martha White and White Lily. Since that wonderful trip, I've talked a lot about all the biscuits we baked. But, one of the other fun things we did was come up with ways to use Martha White muffin mixes in creative ways.
These little cakes use chocolate chip muffin mix as a shortcut ingredient. It makes mixing these up so quick and easy. And, the combination of flavors is simply delicious. On top of all that, these look so elegant on a dessert tray.
Disclosure: I was provided with products by Martha White. All opinions are my own.