November 22, 2013
Caramel Chess Tart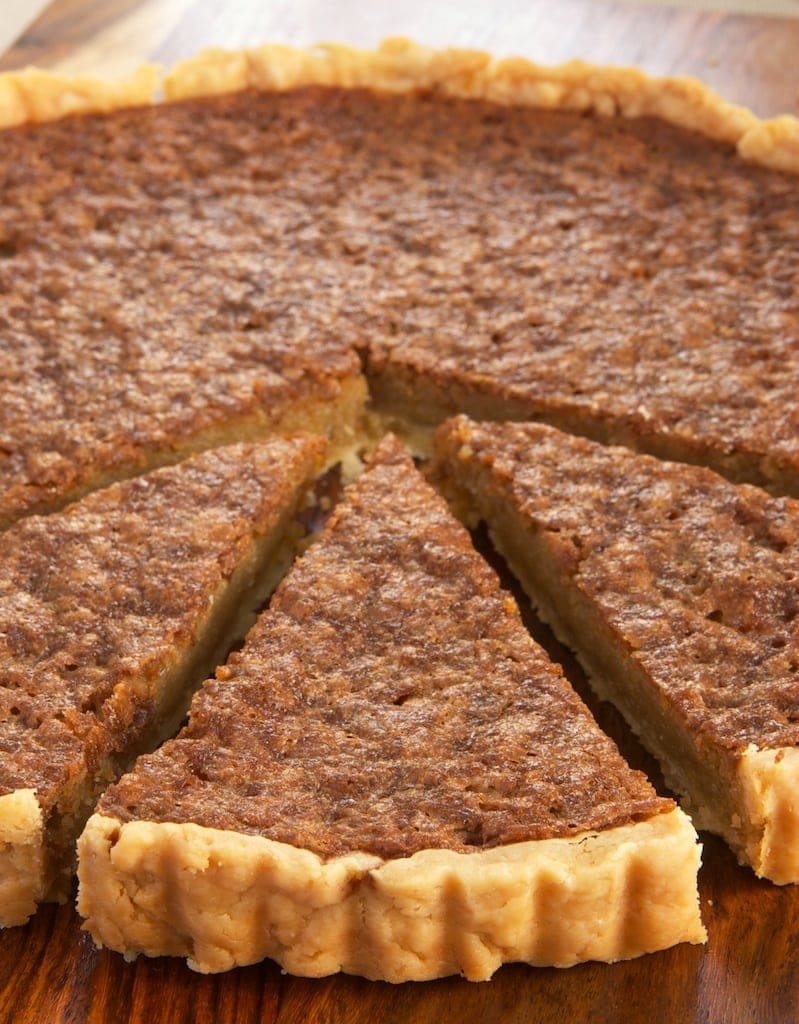 I know we've talked about it previously, but I am just so utterly fascinated by Chess Pie. It takes the most unassuming list of ingredients and turns them into a gooey and delicious pie. It's pure genius.
When I was planning what pies to bake for Pie Week, I knew I wanted to make a Chess Pie. I thought about and looked at several variations, but ultimately couldn't stop thinking about this one.

I feel a little bit like I need to add an asterisk after the word "caramel" in that title. You see, despite the caramel flavor of this tart, you don't have to labor over making caramel for it. The flavor magically evolves from all the brown sugar that's mixed into the filling.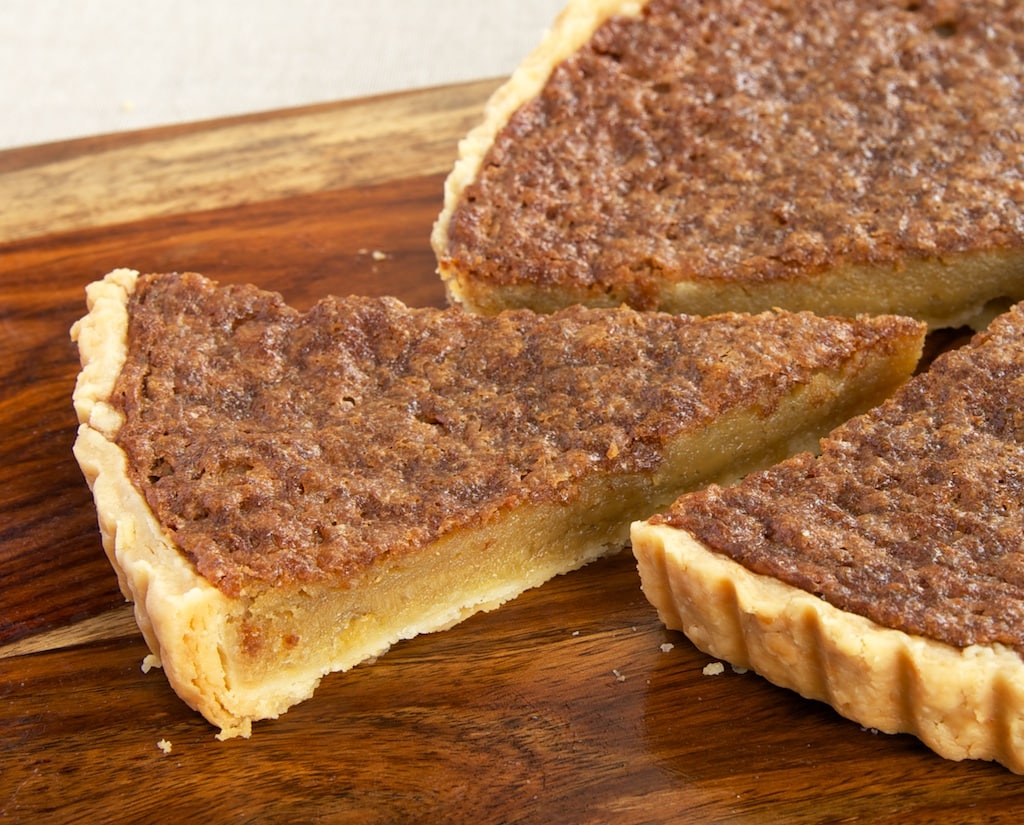 Besides all of that caramel goodness, this is also one of the simplest pies you'll ever make. Just one bowl for the filling plus a pie crust. I made my go-to basic pie crust, but feel free to use your favorite or even a store-bought crust. I won't judge.
You can dress up slices of this pie with a sprinkling of confectioners' sugar, a dollop of whipped cream, or a scoop of ice cream. I think it's plenty good all on its own.

I hope you've all enjoyed Pie Week! It's hard not to love a week dedicated to pie, right? Thanks to Audra and Brandy for organizing everything. And, thanks to all the other bloggers who participated for helping make this such a fun week. Be sure to click below to see the latest Pie Week creations from these lovely ladies.
Toasted Coconut Caramel Cream Pie from The Baker Chick
Chocolate Drizzled Pecan Pie Bites from Nutmeg Nanny
S'mores Hand Pies from Chocolate and Carrots
Pumpkin Coconut Pie from Dessert for Two
Chocolate Pudding Pie from Eats Well with Others
Cranberry Apple Pie from Keep it Sweet Desserts
Pumpkin Ice Cream Pie with Chocolate Almond Bark from Tracey's Culinary Adventures
White Chocolate Peppermint Cream Pie from Dinners Dishes and Desserts
Smoked Salmon and Spinach Quiche from Country Cleaver
Apple Pie Ice Cream from Carla's Confections
Triple Fruit Slab Pie from Foodie with Family
A big thank you to all of our Pie Week sponsors! If you haven't already, be sure to enter the great Pie Week giveaways from King Arthur, Cabot, OXO, and Le Creuset. We have one more big giveaway for you starting today, courtesy of KitchenAid. Scroll past the recipe for entry details.
Caramel Chess Tart
Yield: 8 to 10 servings
Prep Time:20 minutes
Cook Time:59 minutes
Ingredients:
pie crust for 10-inch tart pan*
1/2 cup unsalted butter, softened
1 & 1/2 cups firmly packed light brown sugar
3 large eggs
1 tablespoon all-purpose flour
1/4 cup buttermilk
pinch of salt
2 teaspoon vanilla extract
Directions:
Preheat oven to 450°. Lightly grease a 10-inch tart pan.
Fit pie crust into prepared pan. Line with parchment paper or aluminum foil. Fill with pie weights or dried beans.
Bake 7 minutes.
Remove tart pan from the oven. Carefully remove lining and weights. Return pan to oven and bake crust 2 minutes. Place on wire rack to cool.
Reduce oven temperature to 350°.
Using an electric mixer on medium speed, beat butter and brown sugar until fluffy.
Add eggs, one at a time, mixing well after each addition. Stir in flour, buttermilk, and salt. Stir in vanilla.
Place tart pan with partially baked crust onto a rimmed baking sheet. Bake 45 to 50 minutes, or until almost set.
Cool tart completely on a wire rack. Then, remove pan rim and transfer tart to a serving plate.
For the last day of Pie Week, KitchenAid is giving one of you a 13-cup food processor! How exciting is that?
Please see the giveaway widget below for all the details and requirements for entering. If you are unable to see the widget, make sure your browser is updated or try viewing in another browser. The winner must be a U.S. resident 18 years or older.
Disclosure: KitchenAid is providing the product for the giveaway. All opinions are my own.