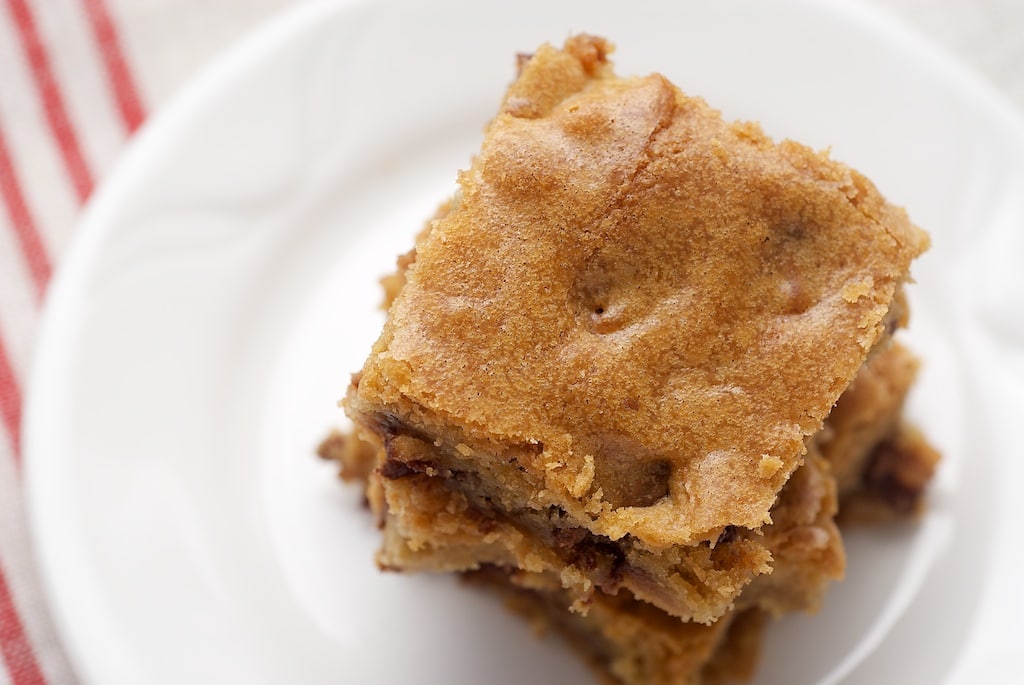 I realize the term "leftover Halloween candy" may be confusing to some. Strangely enough, there are people who have enough restraint not to shut down the candy-giving early and polish off the candy bowl in private. If you're one of the few with that kind of will power, then you can put it to a little different use by baking some of those little candy bars into these blondies.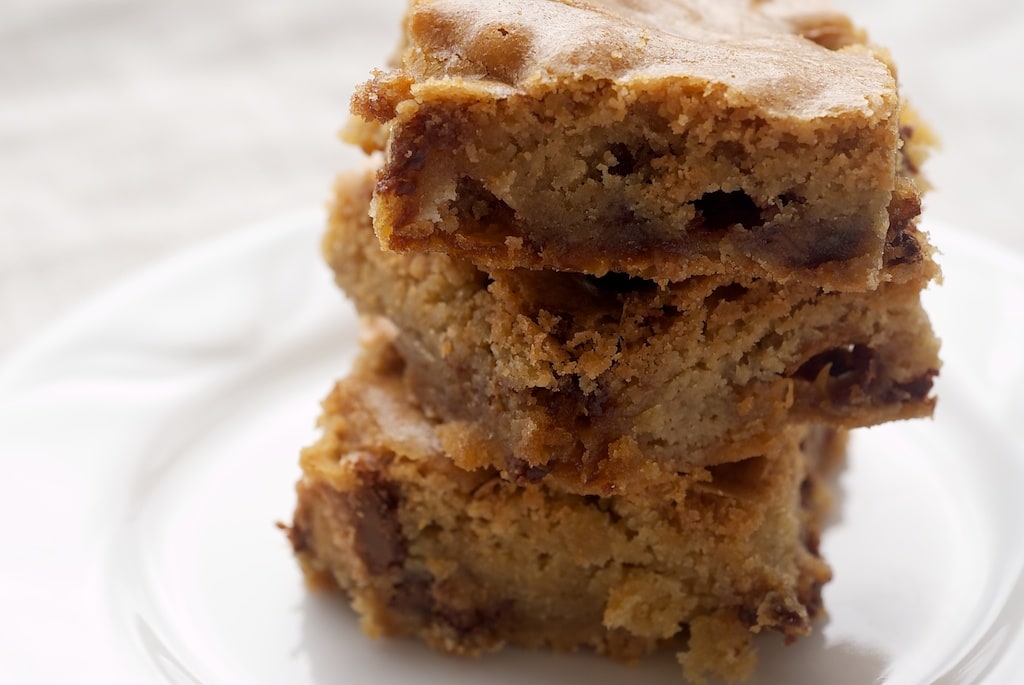 Traditionally, blondies are filled with nuts or chocolate chips. With your choice of candy bars, you can have those plus anything else you love. Just pick one candy bar or use a whole variety so every bite is different.
If you can't wait until after Halloween, go ahead and fish out your favorites now and whip up a pan of these. Then, if there is any spare candy next week, you can make more!