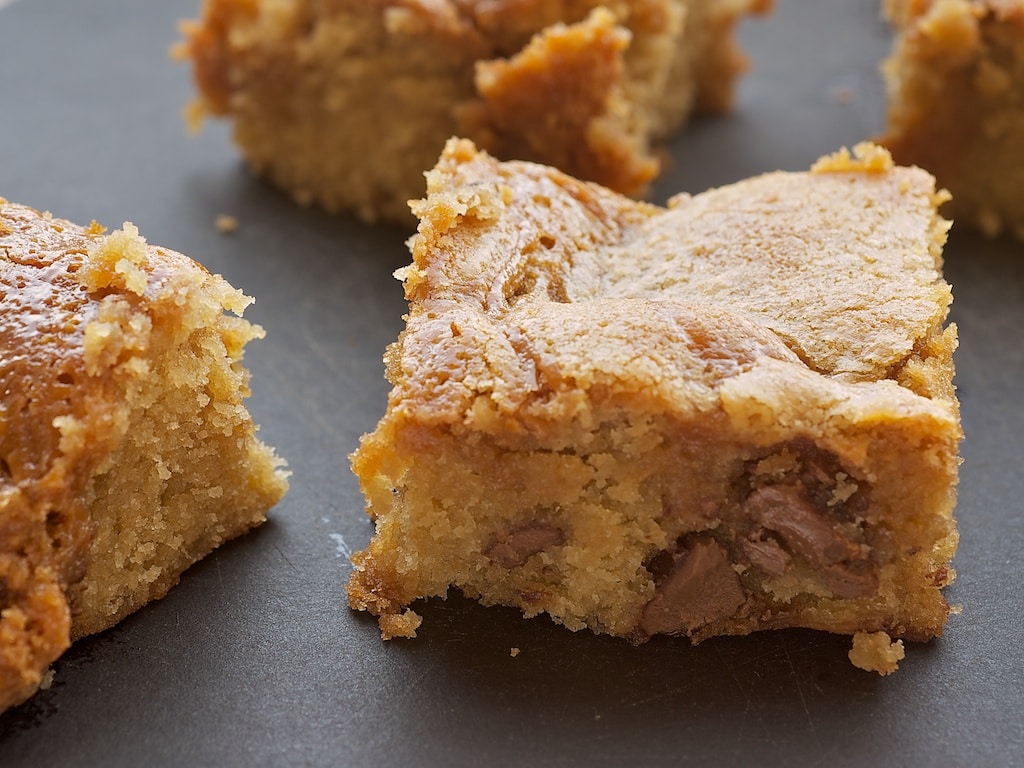 On my refrigerator, there is a little card from Penzeys that reads, "Love people. Cook them tasty food." With all the things I bake, sometimes I like to come up with something especially for a particular person. In the case of these bars, my intention was to make something for Quinn.
I incorporated a few of his favorite things, like caramel and chocolate. If I had been making these for anyone else, I would likely have included some chopped nuts. When given the choice, he opted to leave those out of the equation. In this case, I have to admit that he was right.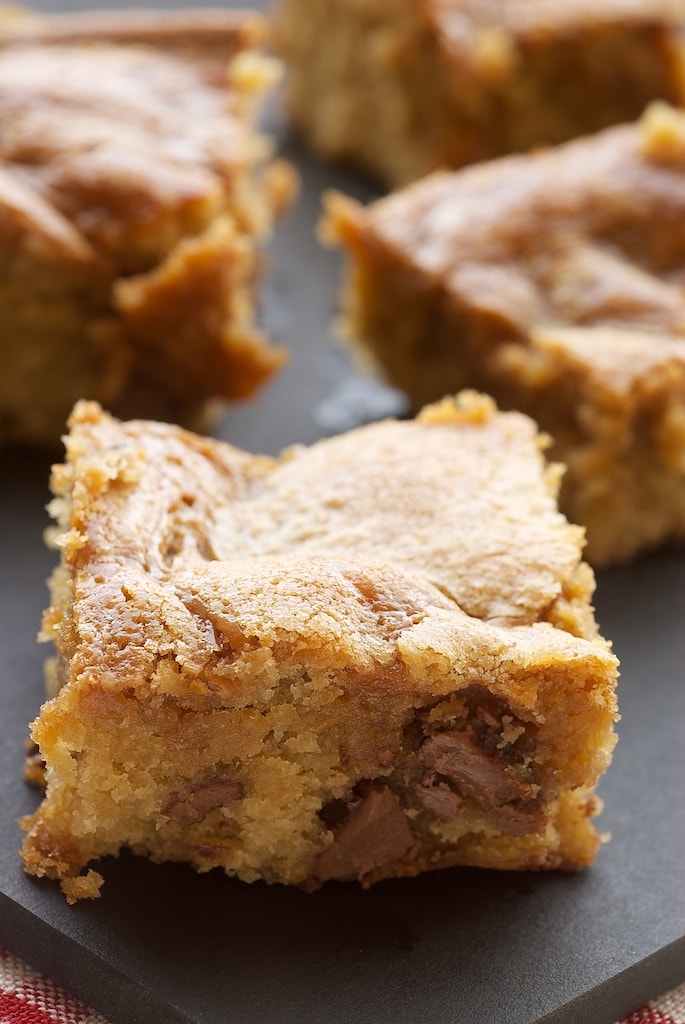 All the brown sugar makes the flavor of these reminiscent of blondies. But, the texture is dense enough to warrant calling them cookie bars. Within all that brown sugar goodness, there's a creamy caramel swirl and chunks of milk chocolate.
So, did these get the Quinn seal of approval? They did! I may have found his new favorite. If you or someone you love is a fan of chocolate and caramel, these are a quick and easy way to create a little happiness.
Yield: 16 2-inch squares
Prep Time: 15 minutes
Cook Time: 35 minutes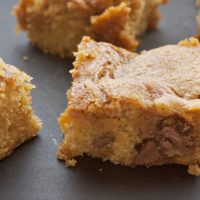 1 & 1/2 cups all-purpose flour
1/2 teaspoon baking powder
1/2 teaspoon salt
3/4 cup unsalted butter, softened
1 & 1/2 cups packed light brown sugar
2 large eggs
1 & 1/2 teaspoons vanilla extract
1/2 cup milk chocolate chips
1/2 cup caramel bits or about 12 soft caramels
2 tablespoons heavy cream or half-and-half
Directions:
Preheat oven to 350°. Grease an 8-inch square baking pan.
Whisk together flour, baking powder, and salt. Set aside.
Using an electric mixer on medium speed, beat butter and brown sugar until fluffy. Add eggs, one at a time, mixing well after each addition. Mix in vanilla.
Reduce mixer speed to low. Gradually add flour mixture and beat just until combined. Stir in chocolate chips. Spread batter evenly into prepared pan.
Place caramel and cream in a microwave-safe bowl. Heat at half-power in microwave in 30-second increments until caramels melt when stirred. Pour caramel over batter. Using a knife, gently swirl caramel into batter.
Bake for 30-35 minutes, or until a pick inserted into the center comes out clean. Cool completely in pan on wire rack.
Notes:
If you don't have access to caramel bits, you can substitute soft caramel squares. You'll need 12-13 caramels.