On my refrigerator, there is a little card from Penzeys that reads, "Love people. Cook them tasty food." With all the things I bake, sometimes I like to come up with something especially for a particular person. In the case of these bars, my intention was to make something for Quinn.
I incorporated a few of his favorite things, like caramel and chocolate. If I had been making these for anyone else, I would likely have included some chopped nuts. When given the choice, he opted to leave those out of the equation. In this case, I have to admit that he was right.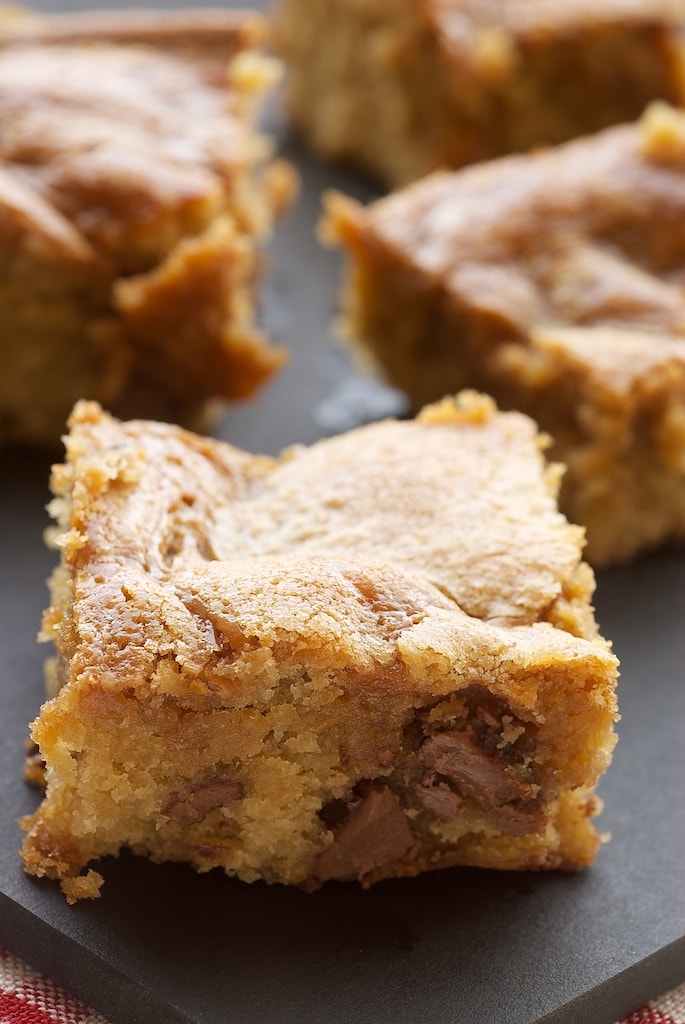 All the brown sugar makes the flavor of these reminiscent of blondies. But, the texture is dense enough to warrant calling them cookie bars. Within all that brown sugar goodness, there's a creamy caramel swirl and chunks of milk chocolate.
So, did these get the Quinn seal of approval? They did! I may have found his new favorite. If you or someone you love is a fan of chocolate and caramel, these are a quick and easy way to create a little happiness.