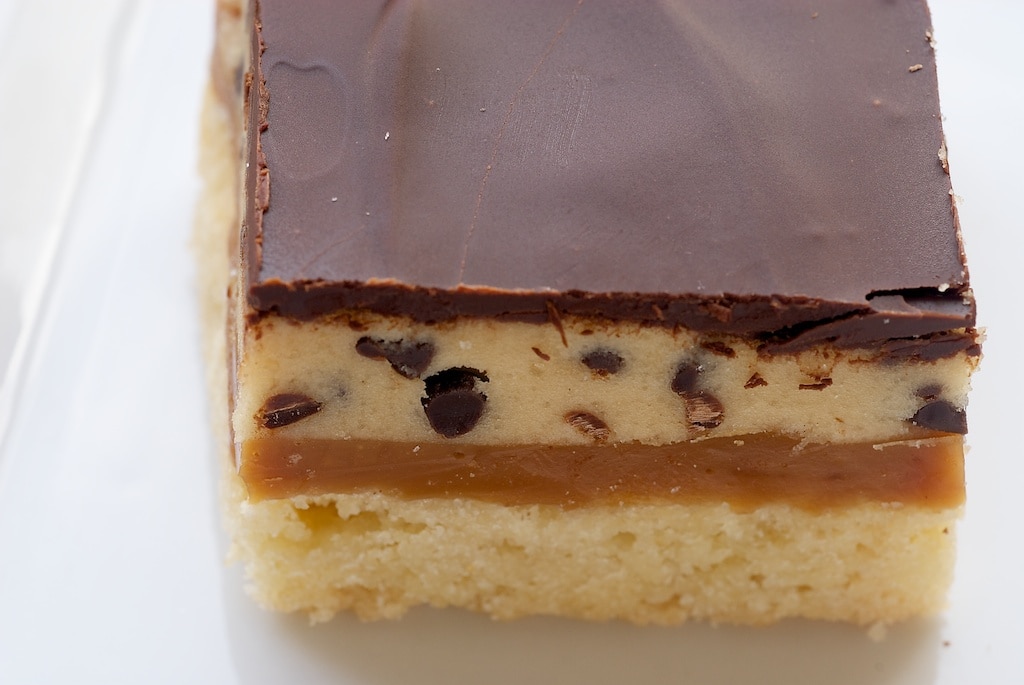 Remember the Cookie Dough-lympics I told you about last week? I made this no-bake cheesecake using Lindsay's eggless cookie dough from her new book, The Cookie Dough Lover's Cookbook.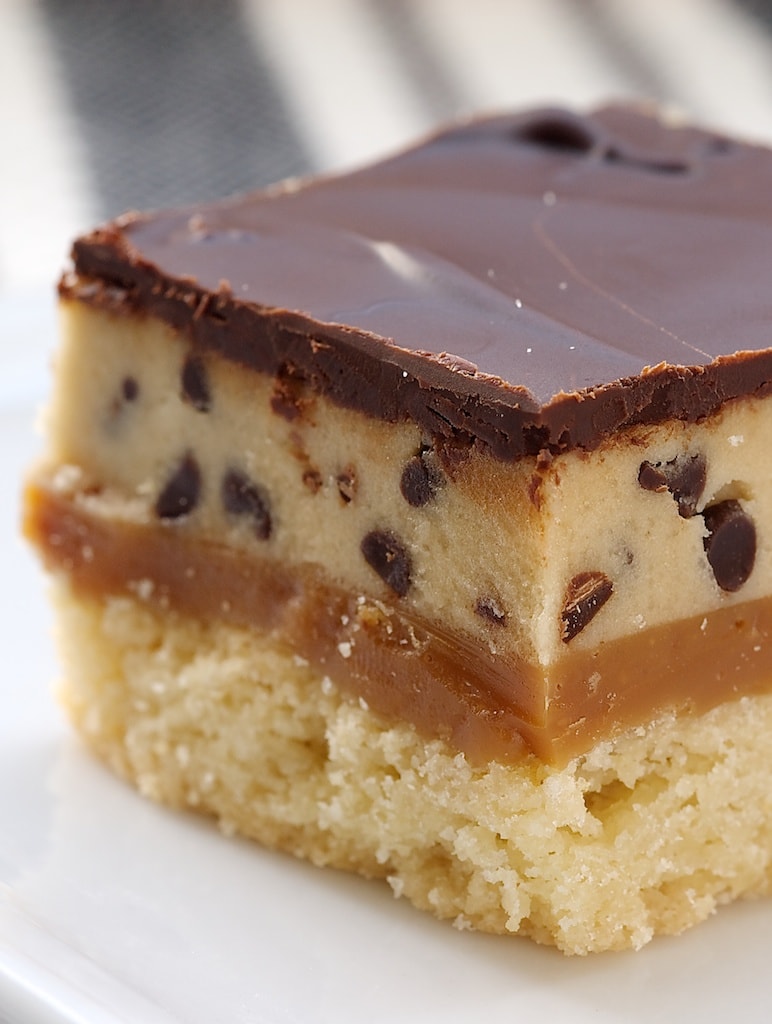 I also couldn't resist making one of the recipes from the book. These bars, with their shortbread crust and caramel and cookie dough and chocolate just called to me. It wasn't subtle. They were practically begging to be made.


Now, be warned that there are several steps involved here. None of them are difficult, but you'll want to make sure all of your mixing bowls and measuring cups are clean before you get started.
As you might imagine, these bars are quite rich. I recommend cutting them into small squares. You may also want to leave them at room temperature for a few minutes before serving them to allow the caramel layer to soften a bit.