I must preface this post by saying that I am not a coffee fan. I have repeatedly thought through the years that I could develop a taste for it as I get older. Not so much.
Quinn, on the other hand, has become a believer over the last few years. So, these cookies are all about him. Other than a bite of cookie dough (to check consistency, of course!), I did not partake.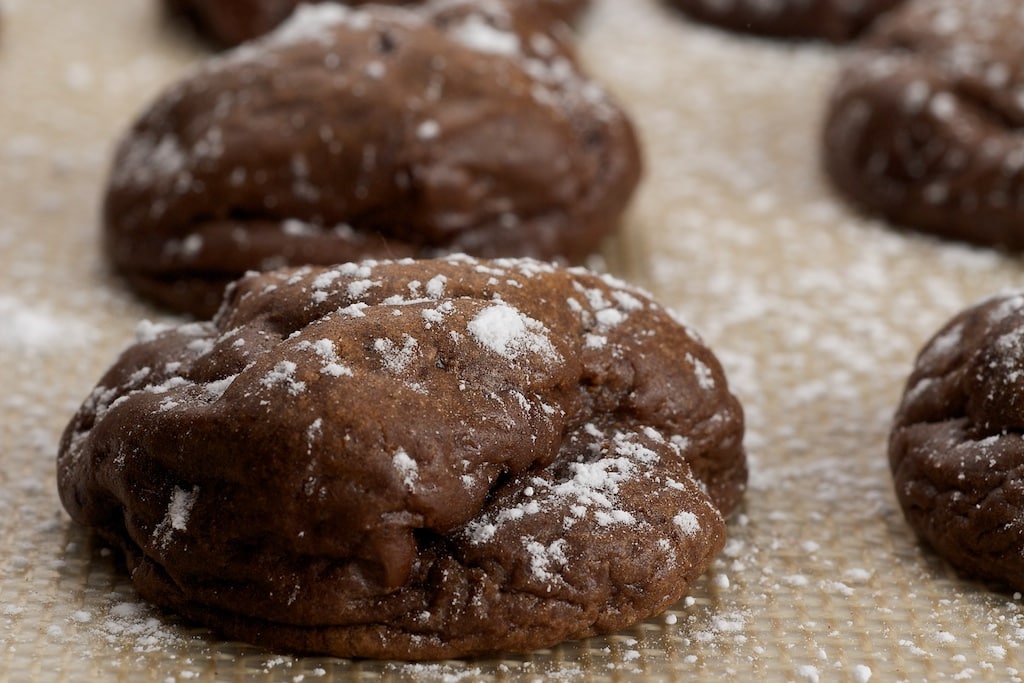 I will have to give you a second-hand review of these cookies. The words I got from Quinn (as well as a some of my co-workers) included delicious, fabulous, and similar accolades. Someone even claimed that these are their new favorite cookie. Quinn thinks that people will fall neatly into the love 'em or hate 'em bins based on their coffee preference. He also tried again to sell me on the sublimeness of the coffee/chocolate combination. I'll leave that to him. Quinn liked the small size of these cookies (although I suspect his use of their wee stature as justification to eat more may have been a major factor).
Looks like all you coffee and chocolate lovers out there might want to give this one a try.