August 31, 2010
Chocolate Espresso Cookies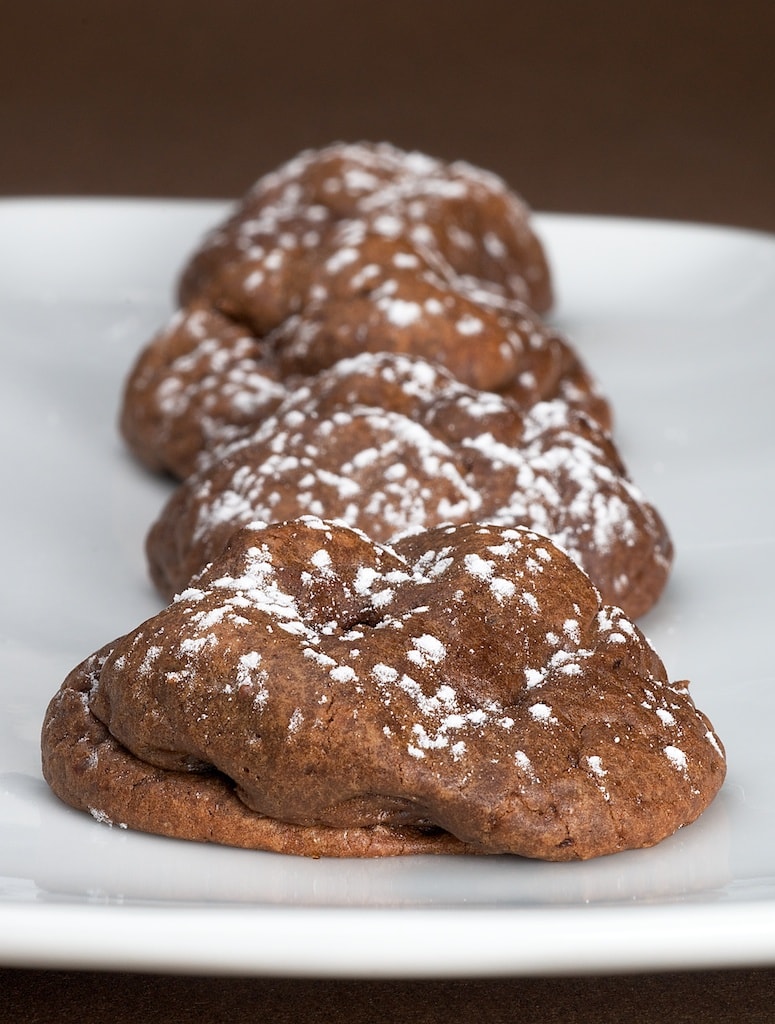 I must preface this post by saying that I am not a coffee fan. I have repeatedly thought through the years that I could develop a taste for it as I get older. Not so much.
Quinn, on the other hand, has become a believer over the last few years. So, these cookies are all about him. Other than a bite of cookie dough (to check consistency, of course!), I did not partake.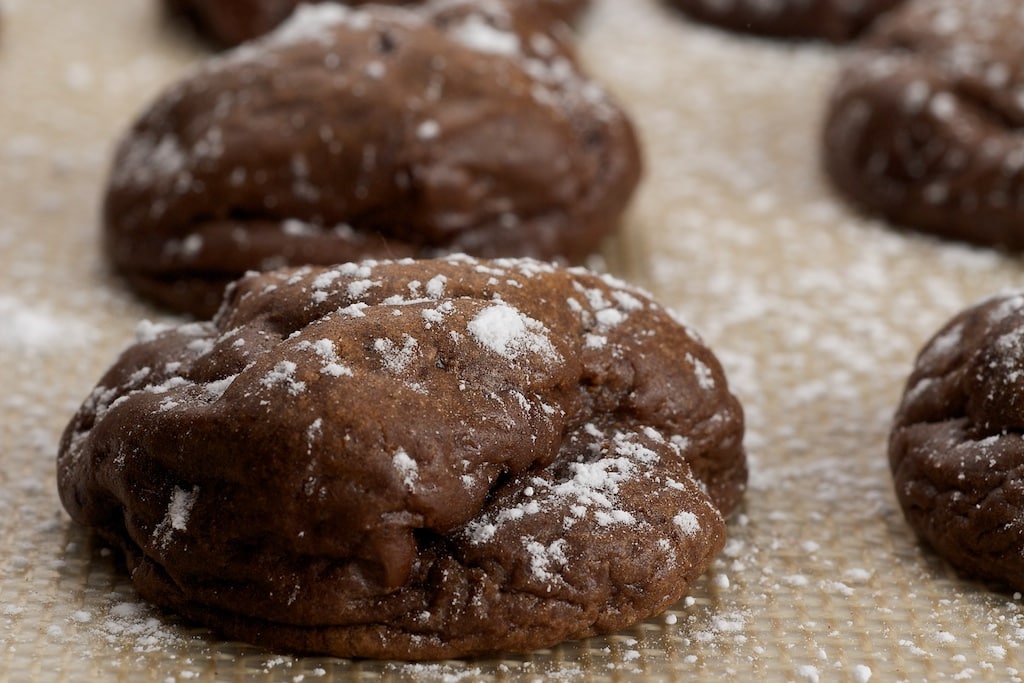 I will have to give you a second-hand review of these cookies. The words I got from Quinn (as well as a some of my co-workers) included delicious, fabulous, and similar accolades. Someone even claimed that these are their new favorite cookie. Quinn thinks that people will fall neatly into the love 'em or hate 'em bins based on their coffee preference. He also tried again to sell me on the sublimeness of the coffee/chocolate combination. I'll leave that to him. Quinn liked the small size of these cookies (although I suspect his use of their wee stature as justification to eat more may have been a major factor).
Looks like all you coffee and chocolate lovers out there might want to give this one a try.
Chocolate Espresso Cookies
Yield: about 36 cookies
Prep Time:20 minutes
Cook Time:10 minutes
Total Time:4 hours 30 minutes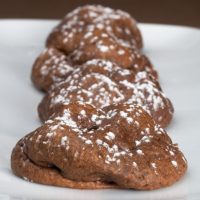 Ingredients:
8 ounces semisweet chocolate, coarsely chopped
1/4 cup unsalted butter
3/4 cup firmly packed brown sugar
2 large eggs
1 & 1/2 cups all-purpose flour
2 tablespoons espresso powder
1/2 teaspoon baking powder
1/2 teaspoon salt
1/2 cup semisweet chocolate chips
confectioner's sugar, for garnishing
Directions:
Place chopped chocolate and butter in microwave-safe bowl. Microwave until melted, stirring every 30 seconds. Set aside to cool slightly.
Beat brown sugar and chocolate on high speed of an electric mixer until light and fluffy. Add eggs, one at a time, beating well after each addition. Set aside.
in a separate bowl, combine flour, espresso powder, baking powder, and salt. Turn mixer on low speed and gradually add flour mixture to chocolate mixture. Beat until smooth. Stir in chocolate chips. Wrap dough in plastic wrap. Refrigerate about 4 hours.
Preheat oven to 350°. Line baking sheets with parchment paper or silicone liners.
Roll dough into 1-inch balls. Place two inches apart on baking sheets. Bake 9-10 minutes, or until browned around the edges. Cool cookies on wire racks. Sprinkle with confectioners' sugar.