It seems like everyone has a recipe for a huge, decadent cookie, known usually as Monster Cookies. I've certainly made them before. I don't think I've ever seen any with a chocolate cookie. I also started thinking that I don't bake nearly enough with cashews. So, that's how I ended up with these cookies.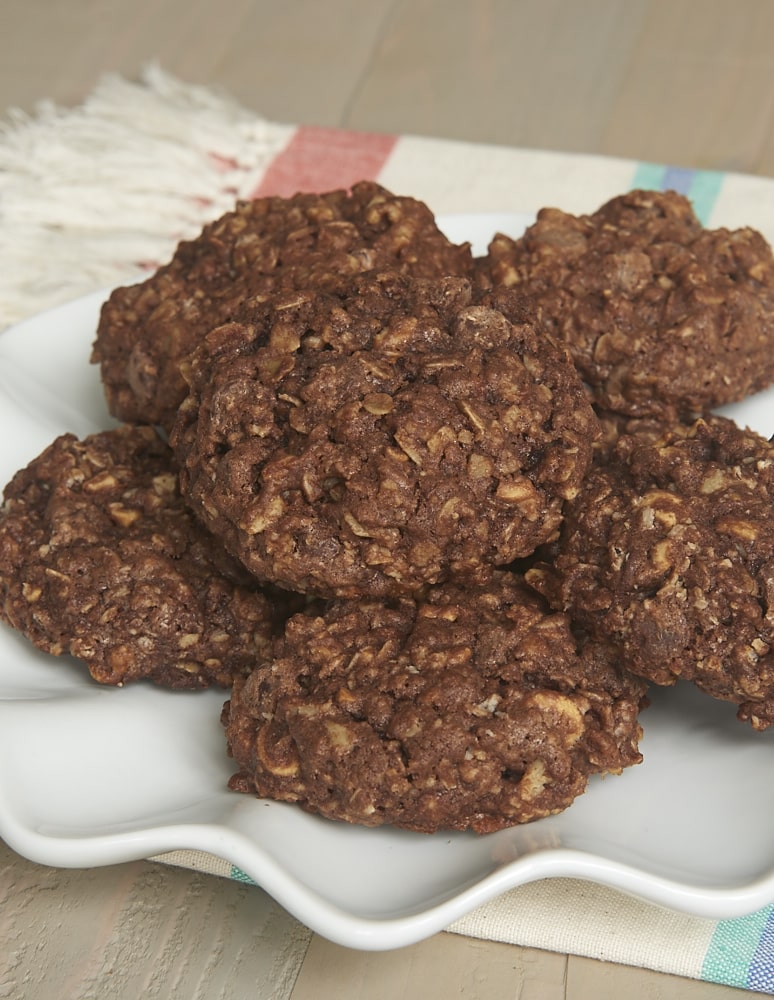 And they are fabulous. The flavor and texture of them reminds me a lot of those chocolate no-bake cookies that most of us are familiar with. You know the ones with the peanut butter, chocolate, and oats that are made in a saucepan. I made a similar cookie using Nutella earlier this year.
As with most "monster" cookies, these are jam-packed with flavors. Chocolate, peanut butter, and cashews supply plenty of crunch, while the oats add the chewiness of an oatmeal cookie.