December 14, 2007
Chocolate Monster Cookies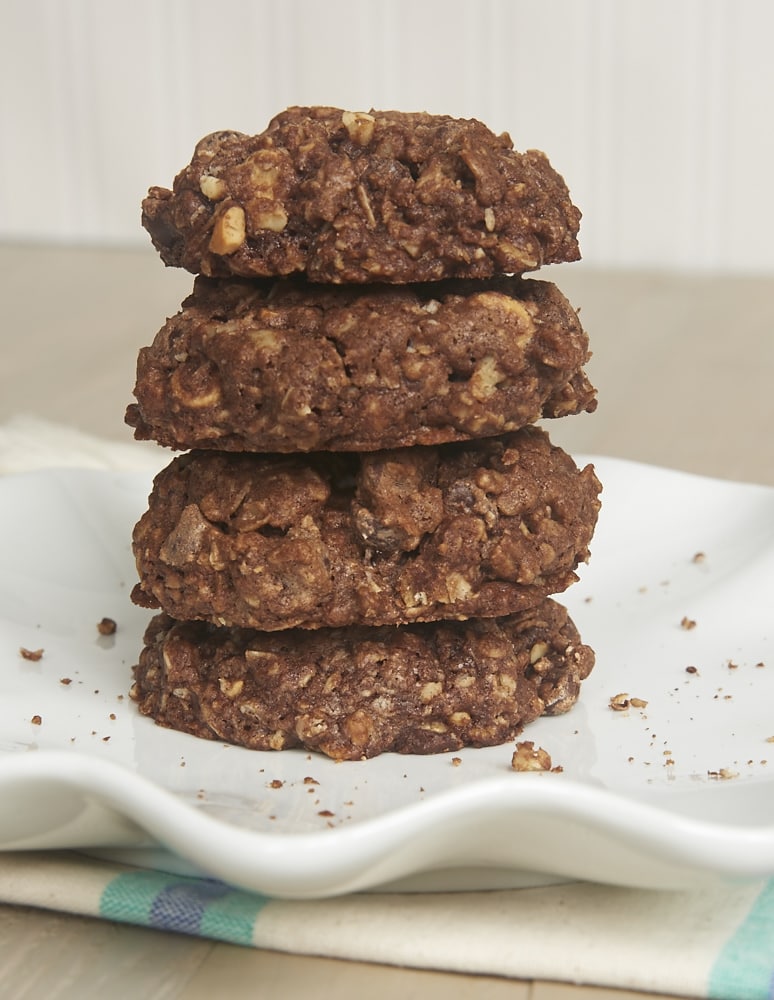 It seems like everyone has a recipe for a huge, decadent cookie, known usually as Monster Cookies. I've certainly made them before. I don't think I've ever seen any with a chocolate cookie. I also started thinking that I don't bake nearly enough with cashews. So, that's how I ended up with these cookies.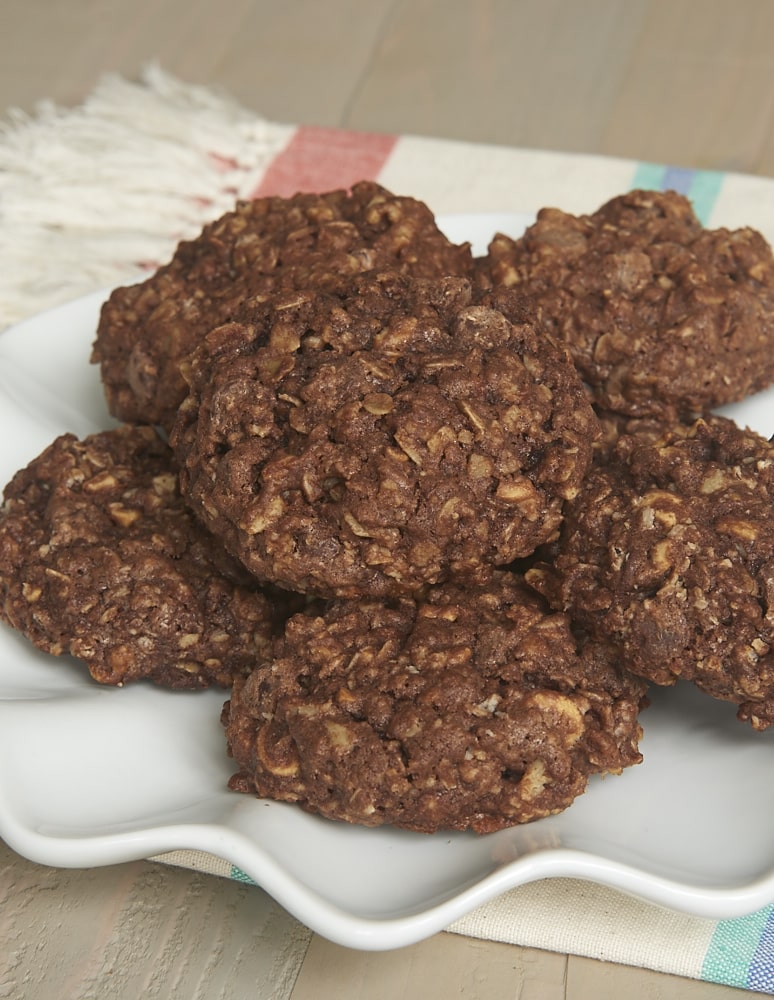 And they are fabulous. The flavor and texture of them reminds me a lot of those chocolate no-bake cookies that most of us are familiar with. You know the ones with the peanut butter, chocolate, and oats that are made in a saucepan. I made a similar cookie using Nutella earlier this year.
As with most "monster" cookies, these are jam-packed with flavors. Chocolate, peanut butter, and cashews supply plenty of crunch, while the oats add the chewiness of an oatmeal cookie.
Chocolate Monster Cookies
Yield: about 24 cookies
Prep Time:20 minutes
Cook Time:14 minutes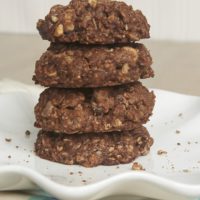 Ingredients:
1 cup unsalted butter, softened
3/4 cup granulated sugar
3/4 cup packed light brown sugar
1/2 teaspoon baking powder
1/4 teaspoon baking soda
1/4 teaspoon salt
2 large eggs
1 teaspoon vanilla extract
1 & 1/3 cups all-purpose flour
1/3 cup unsweetened cocoa powder
2 & 1/2 cups rolled oats
1 cup semisweet chocolate chips
1 cup peanut butter chips
1 cup coarsely chopped cashews
Directions:
Preheat oven to 350°. Line baking sheets with silicone liners or parchment paper.
Beat butter until smooth. Add sugars, baking powder, baking soda, and salt. Beat until combined. Add eggs, one a time, mixing well after each addition. Add vanilla and beat until combined. Gradually add flour and cocoa powder until just combined. Stir in oats, chocolate chips, peanut butter chips, and cashews.
Drop dough by 1/4-cup portions onto prepared baking sheets. Place cookies about 3 inches apart.
Bake for 12 to 14 minutes or until done. Let stand for 1-2 minutes on baking sheet. Then transfer to wire racks to cool completely.