June 10, 2006
Cinnamon Sugar Biscuits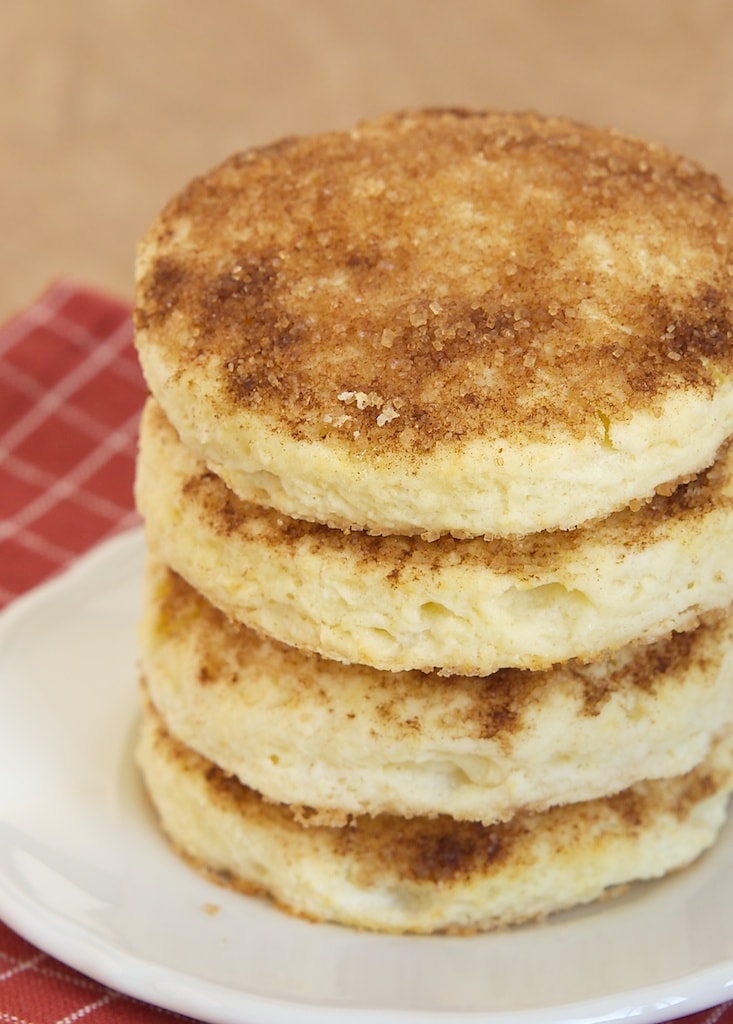 Breakfast baking may be my favorite. That may be because I get to do it so seldom. I'm not exactly a morning person, so it's not likely that I would get up early enough to bake before going off to work.
Today, however, I have nowhere to go and nothing to do. So, breakfast it is.
This recipe beckoned me from the pages of Epicurious. Mixing went well until my pastry blender broke. Oh, well, I can just buy a new one. Any excuse, right? To finish mixing, a potato masher worked pretty well.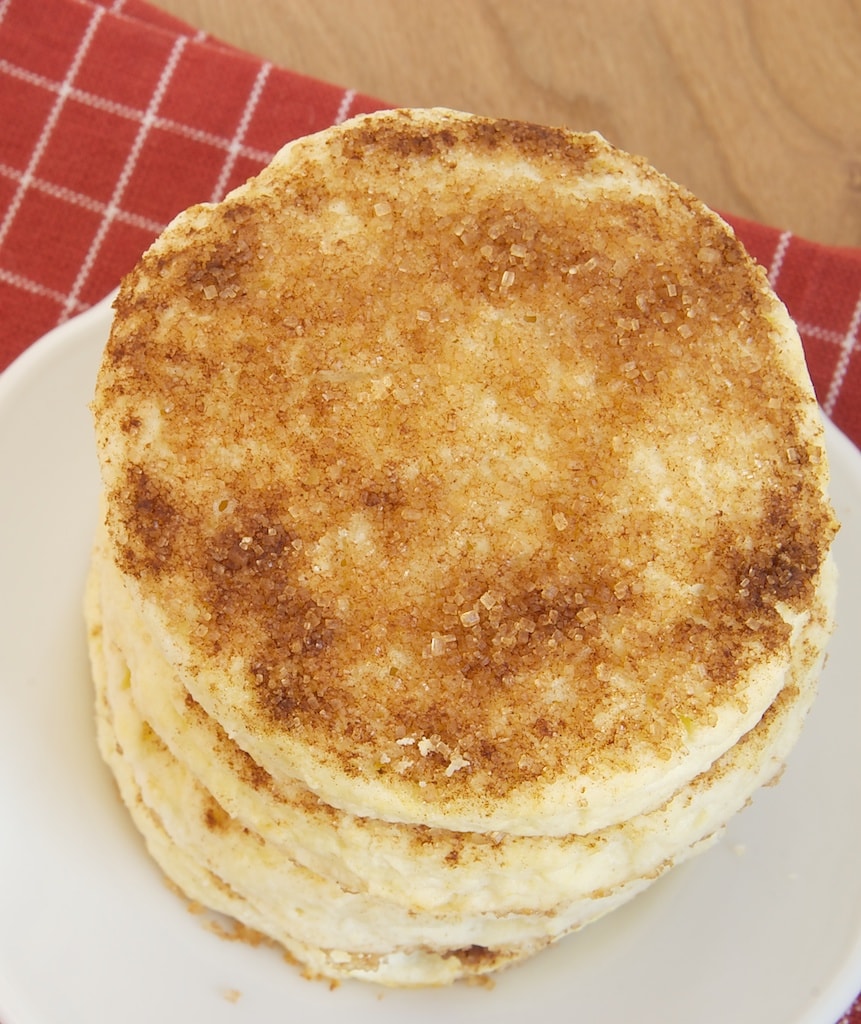 This was my first time to use turbinado sugar, which is an unrefined sugar. White sugar is turbinado sugar with the molasses removed. Very tasty. The smell of it mixed with cinnamon was incredible. I think the color of the sugar made the biscuits look better, too, than if I'd used granulated sugar.
I baked the biscuits about 12 minutes. The bottoms were nicely browned, and the cinnamon/sugar crust looked and smelled wonderful.
As for the taste, let's just say that we ate as many as we could without embarrassment. I'll definitely be making these again. The recipe recommends serving with butter and jam, but we found cream cheese to be very good.
As for the rest of my box of turbinado sugar, there are lots of enticing recipes at the Sugar in the Raw website. I'm sure I'll be writing about one of those soon enough.
Cinnamon Sugar Biscuits
Yield: 12 biscuits
Prep Time: 20 minutes
Cook Time: 15 minutes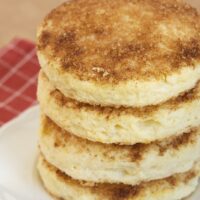 Ingredients:
2 cups all-purpose flour
2 tablespoons granulated sugar
1 tablespoon baking powder
1/2 teaspoon salt
1/2 cup unsalted butter, cold and cut into 1/2 inch cubes
1 large egg
1/2 cup buttermilk
2 tablespoons unsalted butter, melted
3 tablespoons turbinado sugar
3/4 teaspoon ground cinnamon
Directions:
Preheat oven to 400°. Line a baking sheet with parchment paper or a silicone liner.
Whisk together flour, sugar, baking powder, and salt. Add butter and cut into flour mixture using a pastry blender, a fork, or your hands. Mix until the mixture resembles coarse meal.
In a separate bowl, combine egg and buttermilk. Add to flour mixture. Mix just until combined and a dough forms.
Transfer dough to a floured surface. Gently knead dough 7 or 8 times. Roll out dough with a floured rolling pin to a 1/2-thick circle. Use a 2-inch biscuit cutter to cut out biscuits. Gather dough scraps, form into a 1/2-inch thick circle and continue cutting out biscuits.
Place biscuits 1 inch apart on prepared pan.
Brush the tops and sides of the biscuits with melted butter.
Combine turbinado sugar and cinnamon in a small bowl. Sprinkle mixture over biscuits.
Bake 15 minutes, or until golden brown. Place pan on a wire rack, and cool 10 minutes before serving.