If you're a fan of serious chocolate treats and sweet frosting, then you're going to be smitten with these Brownie Cookie Sandwiches. These beauties combine extra fudgy cookies with a simple cream cheese frosting to make a pretty fantastic sandwich cookie.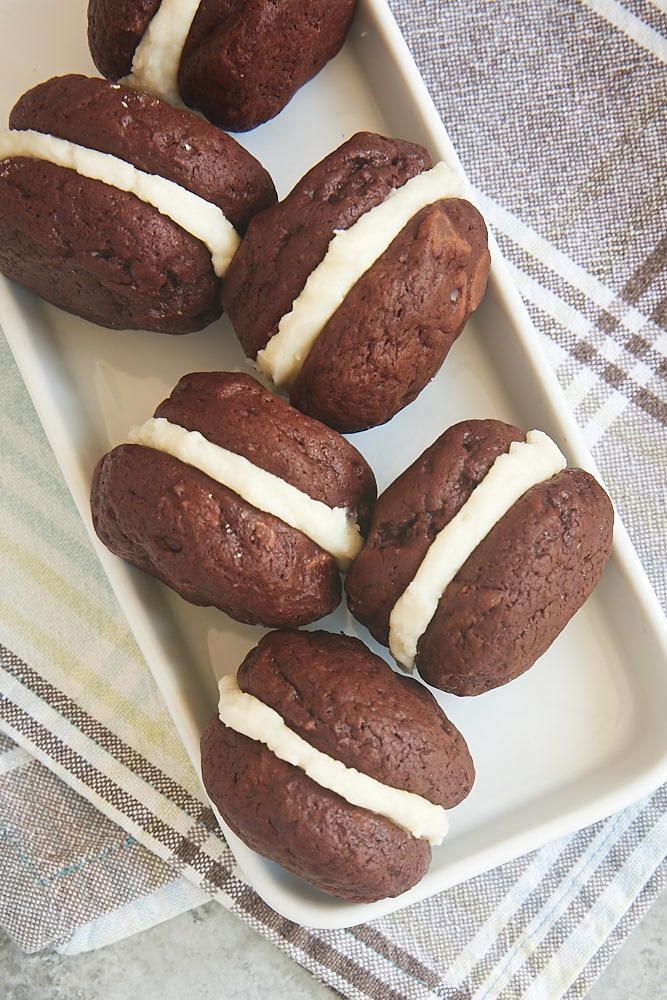 I love both cookies and brownies, so you can bet that I adore brownie cookies. Just like the name says, these are cookies that are so rich and dense and chocolatey that they are as much brownies as they are cookies. They're wonderfully soft and extra fudgy with big, big chocolate flavor. These brownie cookies are pretty darn good all on their own, but let's make them even better.

Between these rich cookies is a simple cream cheese frosting. I like to use vanilla extract in the frosting, but you can easily change that to something else if you like. Try using another extract like almond or coconut. You could even try something so simple as stirring in some chopped, toasted nuts for something a little different.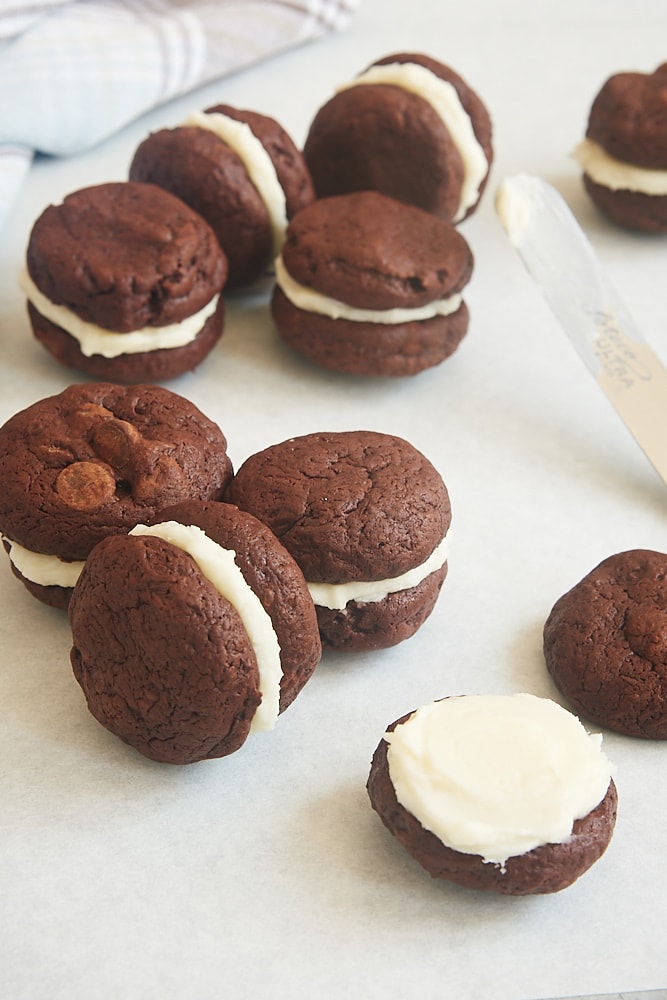 I recommend making these cookies small. Just a tablespoon of dough per cookie is just right in my experience. They're so rich that a little goes a long way. And with a sandwich cookie, you're getting two cookies at once. Your sweet craving will be more than satisfied with just one of these little cookie sandwiches.
These sandwich cookies are an ode to one of baking's simplest yet best flavor combinations. Chocolate and vanilla are always a winning pair. With these cookies, you get plenty of chocolate in those fudgy cookies and a good dose of vanilla in the frosting.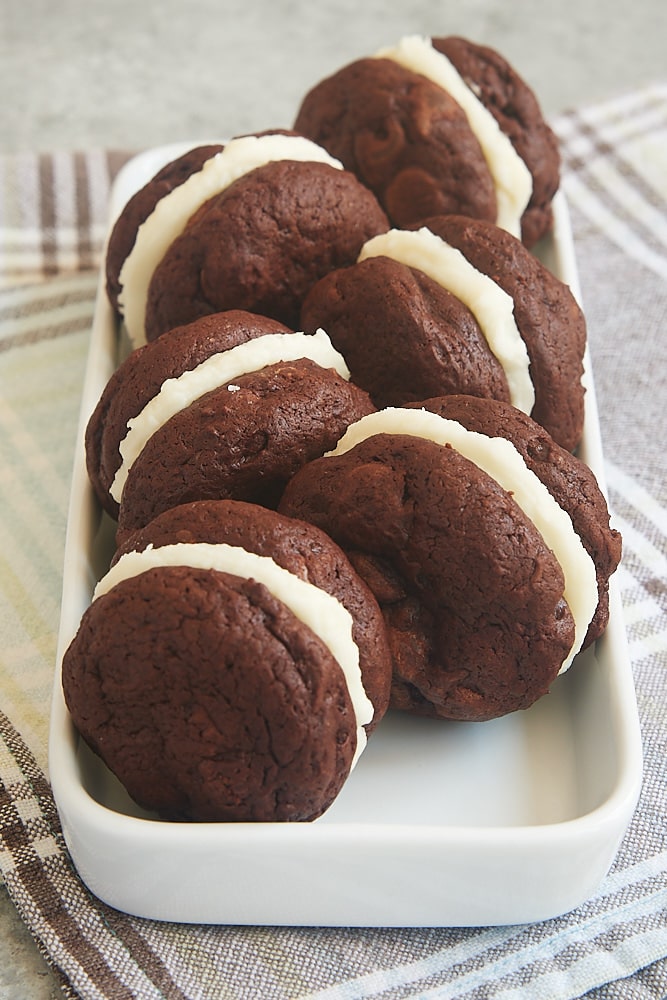 I love to make these cookies when I need a sweet treat to share with friends. These cookies are too good to risk having around without eating far too many! If you love chocolate treats in a big way, then I think you'll love these Brownie Cookie Sandwiches as much as I do!
Find more cookie recipes in the Recipe Index.
More Cookie Sandwiches