If you're not a fan of chocolate in a big way, you might want to go find some of my other recipes today. But, if you are a fan of all things chocolate, I may have found your new favorite cookie.
These amazingly chocolate cookies come to us from the incredible Momofuku Milk Bar and their cookbook. I've had the book for a while, but I just recently pulled it back off my bookshelf and became engrossed.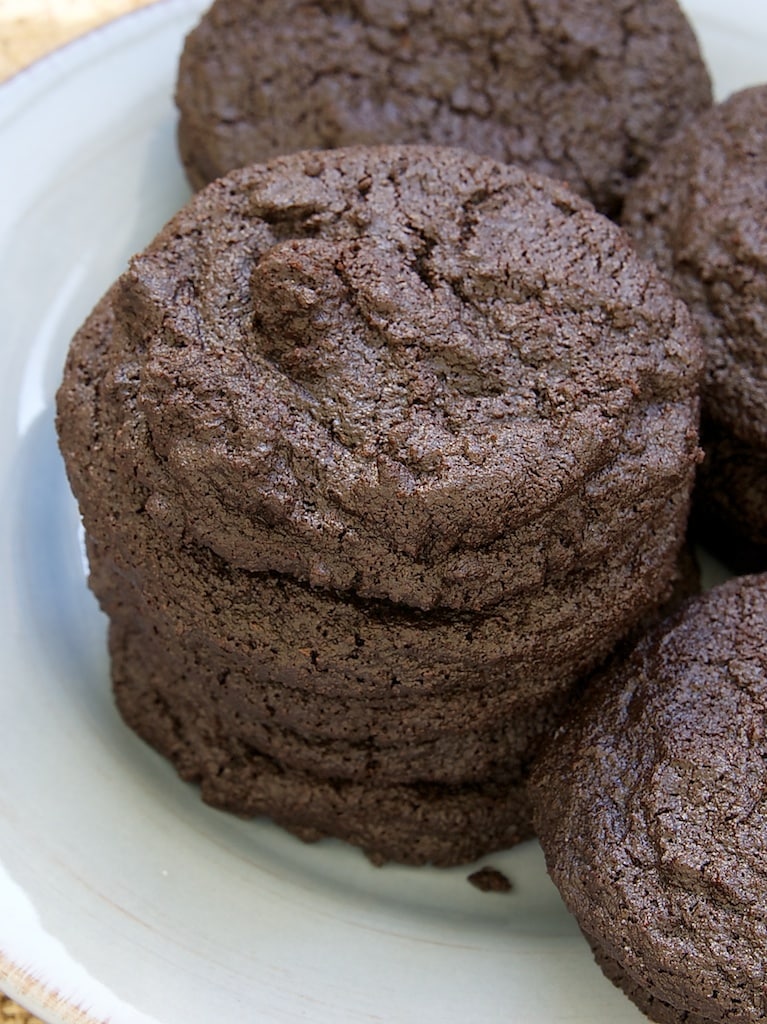 Christina Tosi, the brains behind Milk Bar, refers to these cookies as an ode to fudgy brownies. To me, they are much richer than any brownie I've ever had. Seriously, this is a lot of chocolate. And, even better, they qualify as sweet & salty as well.
This recipe is a good two-day recipe. It's not difficult, but there are two distinct stages of preparation that are best tackled on separate days. Worth every second.