Cranberry Pear Crumbles are wonderful treats for a small gathering. Baked in individual ramekins, these delicious crumbles add a touch of elegance to your table.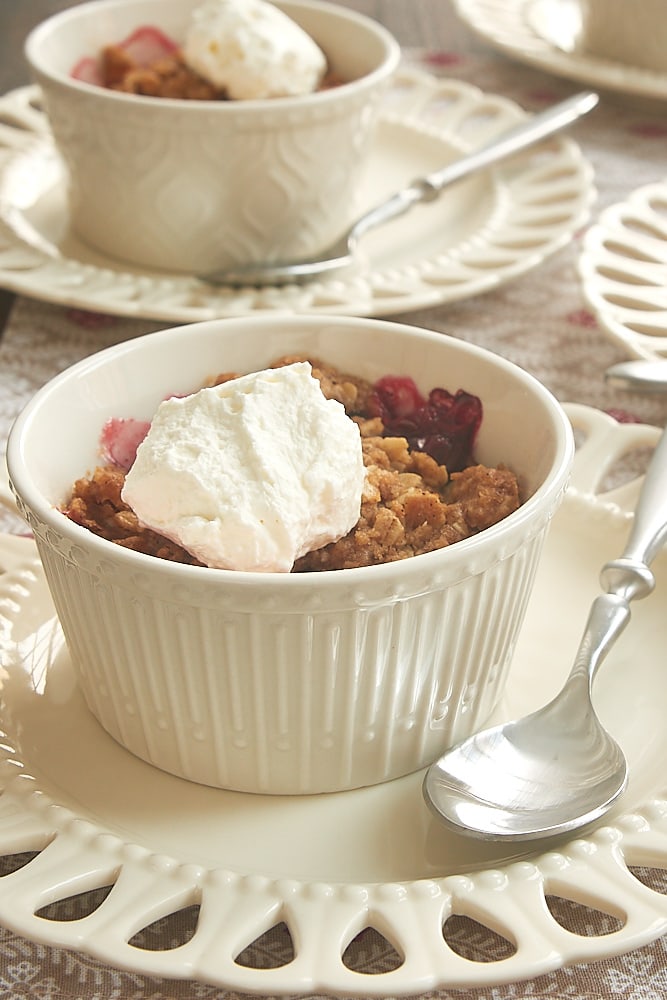 While it's nice to have big gatherings with lots of food and friends, there's something to be said for smaller gatherings, too. Whether it's a normal night at home or an intimate holiday meal, it's still such a treat to have a homemade dessert. These Cranberry Pear Crumbles are a scaled-down dessert for just such occasions.
These crumbles are baked in individual portions for easy serving and an elegant presentation. They come together easily, too, for a wonderful dessert that doesn't take a lot of time and effort.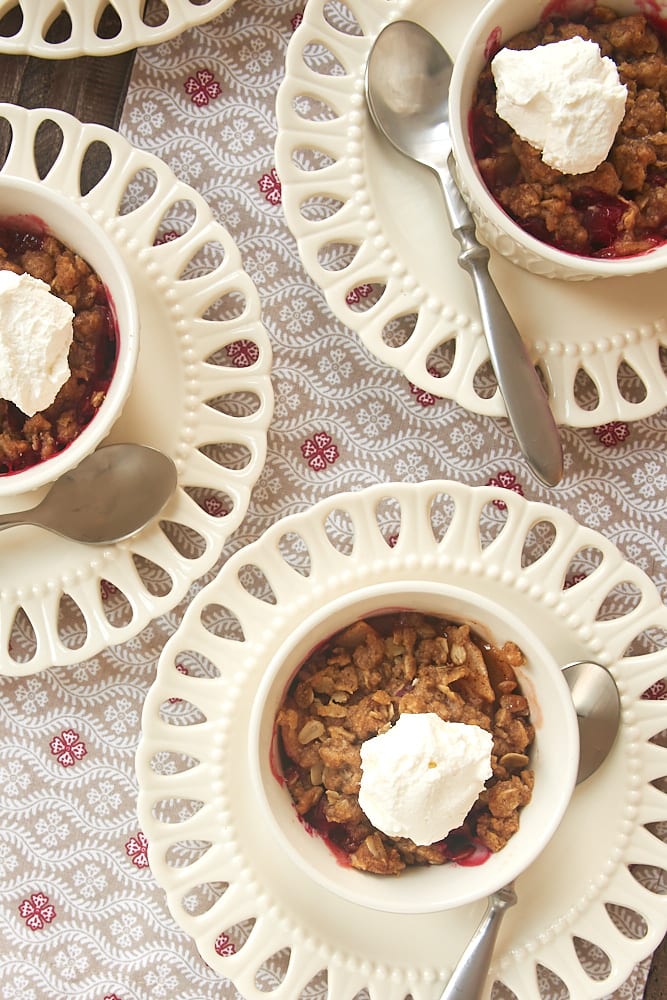 As for the flavor, these beauties boast two of my favorite flavors for this time of year. Pears and cranberries are a favorite pair around here. The subtly sweet pears just go so very well with tart cranberries. (If you agree, then you should also check out this Cranberry Pear Crumb Pie!)
While I made these crumbles with four servings in mind, you can easily scale it as you like. If you'd prefer to bake it in one pan, then just scale it as you need for the size pan you have. You may need to increase the baking time a bit depending on the size and type of pan, so just keep an eye on it toward the end of the suggested time and use your best judgment to adjust from there.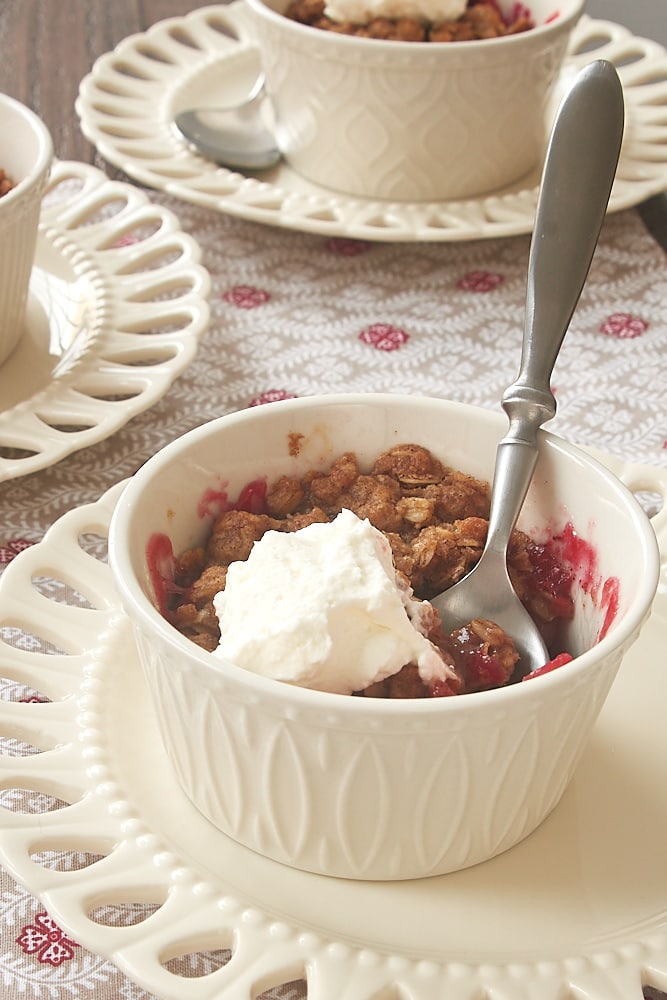 If you want to make these crumbles in advance, just cool them and cover before refrigerating. Then you can reheat them in the ramekins in the oven for a few minutes. They're really fantastic served warm with a scoop of sweetened whipped cream or ice cream.
Find more crumbles, crisps, and cobblers in the Recipe Index.
More Fall Cobblers, Crisps, and Crumbles