March 5, 2015
Italian Cream Snack Cake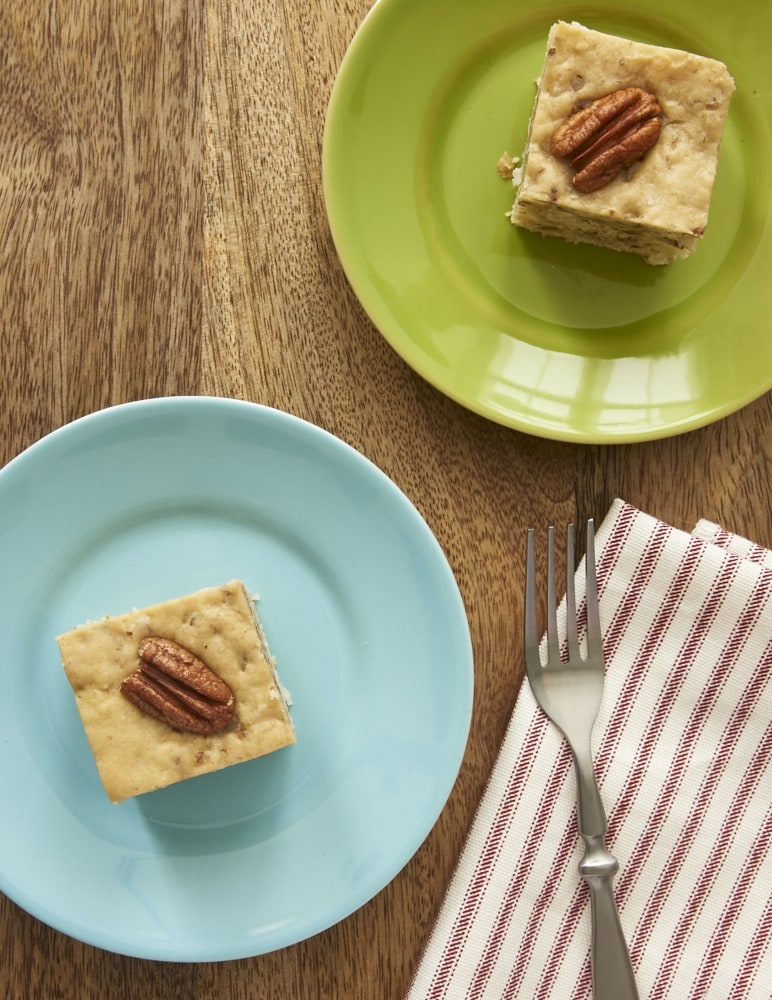 Italian Cream Cake is one of my favorite cakes. Who can resist all that coconut, pecans, and cream cheese frosting? But if we're being totally honest here, I don't always want to fuss with a layer cake. Sometimes you just want to simplify. And that, my friends, is how this cake came to be.
This sweet, dense cake is packed with all the things we love about Italian Cream Cake. It's filled with sweet coconut and crunchy pecans. As for the cream cheese, it's mixed right into the batter. No frosting required!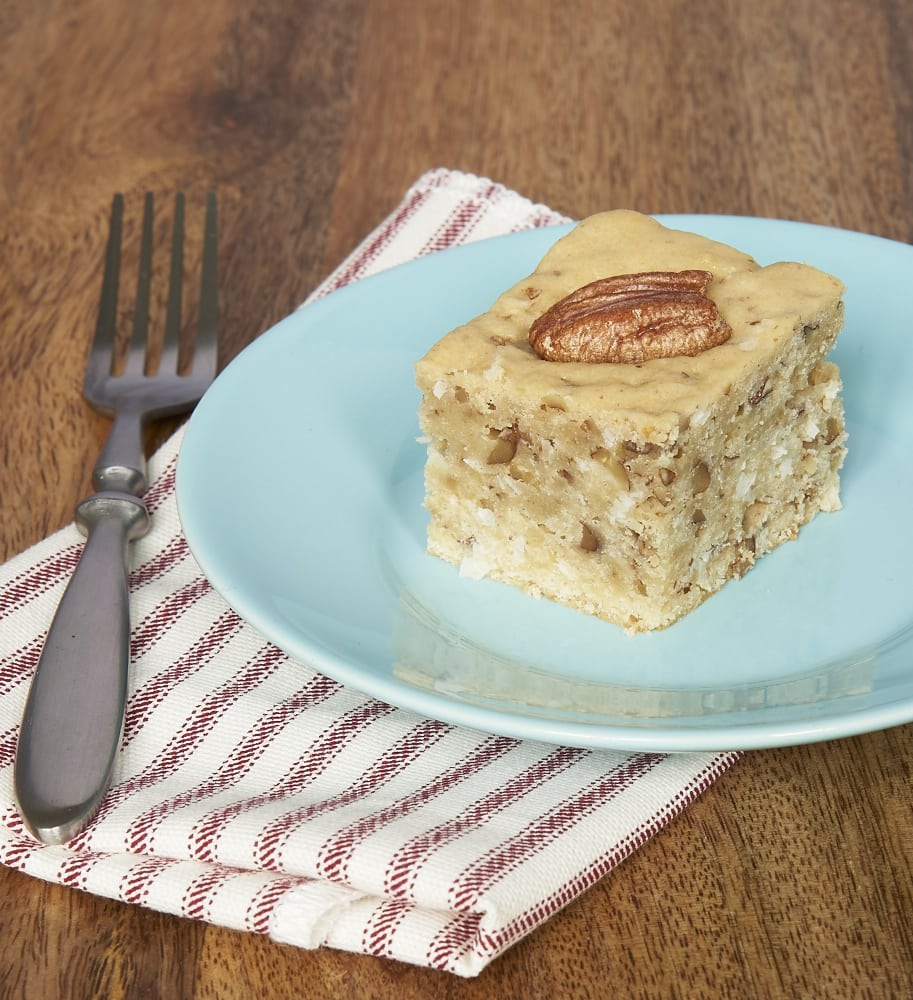 While I'm calling this a cake, it's dense enough that you can grab a piece with your hand. It makes a great quick sweet treat for a snack or a coffee break. Just grab a slice and enjoy!
Another bonus for this cake is that I am pretty much guaranteed to have all the ingredients in my kitchen to make it. If your favorite tastes run along these lines, you can join me in having our Italian Cream fix any time we want!
Visit the Recipe Index for more cake recipes!
Italian Cream Snack Cake
Yield: 12 to 16 servings
Prep Time:15 minutes
Cook Time:40 minutes
Simplify a classic dessert with this quick and easy Italian Cream Snack Cake!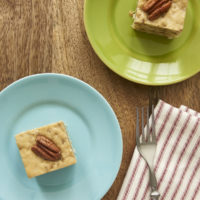 Ingredients:
2 cups all-purpose flour
1/2 teaspoon baking powder
1/2 teaspoon salt
6 tablespoons unsalted butter, softened
6 ounces cream cheese, softened
1/2 cup granulated sugar
1/2 cup firmly packed light brown sugar
2 large eggs
1 teaspoon vanilla extract
3/4 cup chopped pecans
3/4 cup sweetened flaked coconut
16 pecan halves
Directions:
Preheat oven to 350°F. Grease an 8-inch square baking pan.
Whisk together the flour, baking powder, and salt. Set aside.
Using an electric mixer on medium speed, beat the butter, cream cheese, sugar, and brown sugar until thoroughly mixed and smooth. Add the eggs, one at a time, mixing well after each addition. Mix in the vanilla.
Reduce mixer speed to low. Gradually add the flour mixture, mixing just until combined. Stir in pecans and coconut.
Transfer the batter to the prepared pan and spread evenly. Place the pecan halves on top of the batter, spacing them so that there will be one pecan half on top of each slice.
Bake 35 to 40 minutes, or until a pick inserted into the center comes out clean. Cool in the pan before serving.