May 21, 2008
Gianduia Brownies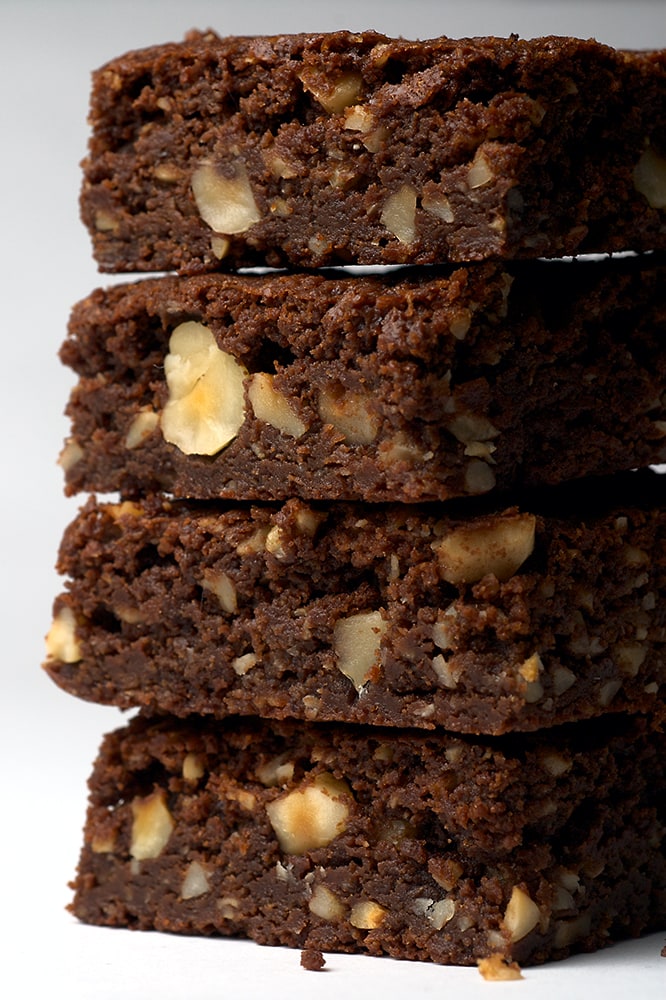 I've been wanting to make Nutella brownies for a while now. It seemed like such a good idea. What would be better than adding that delicious, chocolate-hazelnut confection to fudgy brownies?

I found this recipe from Gourmet magazine and knew it was the one to try. I bookmarked it, and even went so far as to print it. Somehow, I let it sit there for weeks without making them. Now, having made them, I'm sad I didn't get to know these brownies sooner.
Most people describe brownies as either being cakey or fudgy. In my head, I understand the distinction, but in practice it seems that sometimes they can have characteristics of both.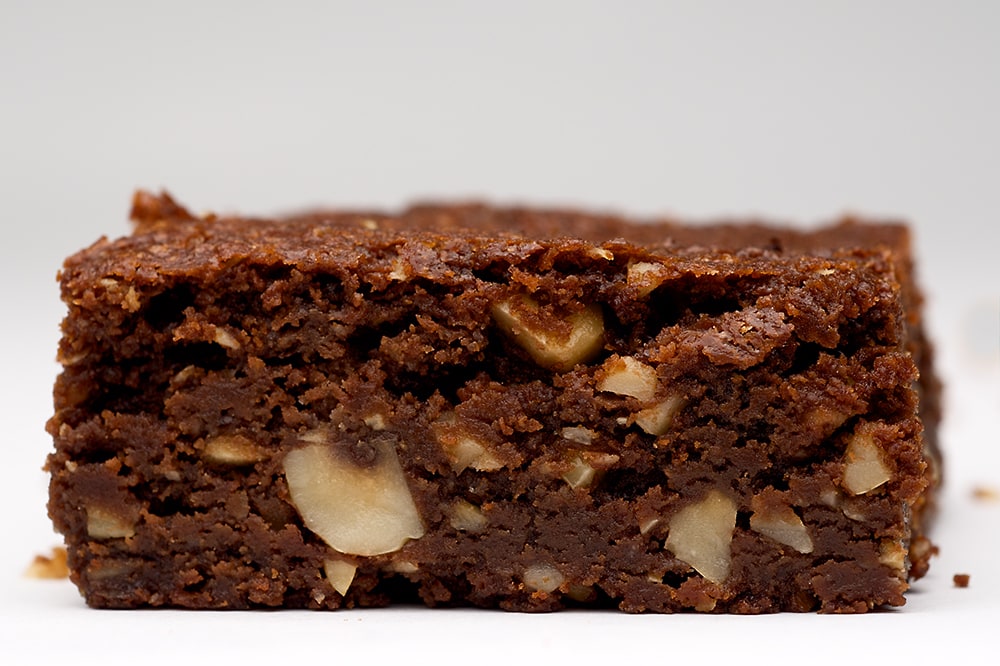 To me, these brownies have a wonderful texture. They are dense (fudgy) but still a bit crumbly (cakey). Really, the best of both brownie worlds. As for the flavor, it's chocolate and hazelnuts. Do I really need to elaborate?
Gianduia Brownies
Yield: 16 2-inch brownies
Prep Time:30 minutes
Cook Time:45 minutes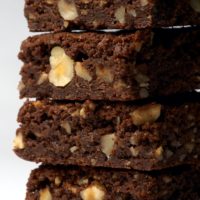 Ingredients:
1 & 1/4 cups hazelnuts (about 6 & 1/4 ounces)
4 ounces bittersweet chocolate
3 ounces milk chocolate
1/2 cup unsalted butter
1/4 cup Nutella
1/2 cup all-purpose flour
1/2 teaspoon baking powder
pinch of salt
1/2 cup granulated sugar
2 large eggs
Directions:
Preheat oven to 350°. Butter and flour a 9-inch square baking pan. Tap out excess flour. Set pan aside.
Place hazelnuts on a single layer on a baking sheet. Place in oven for 8-10 minutes, or until toasted and fragrant. Remove from oven and cool slightly. Rub hazelnuts with a towel to remove skins.
Chop hazelnuts in a food processor until coarsely ground. Hazelnut pieces should be about 1/8-inch.
Coarsely chop chocolates and place in the top of a double boiler. Melt with butter and Nutella over simmering water. Stir occasionally until smooth. Remove top bowl from heat for mixture to cool.
Sift together flour, baking powder, and salt. Set aside.
Whisk sugar into chocolate mixture, mixing well. Whisk in eggs until mixture is glossy and smooth. Stir in flour mixture and hazelnuts, stirring just until combined.
Pour batter into prepared pan. Bake for about 35 minutes, or until a tester comes out with moist crumbs. Cool brownies completely in pan on a wire rack.