The pages of BoB are filled with lots and lots of recipes for brownies and bars. But, how about a combination of the two? Who's with me?
The premise is simple enough. Mix up a buttery oat bar, layer it with brownie batter, and then add a bit more of the oat bar on top. You get the best of both worlds, the chewy, crunchy oat bar along with the rich, chocolate-y brownie. This is a win-win, people!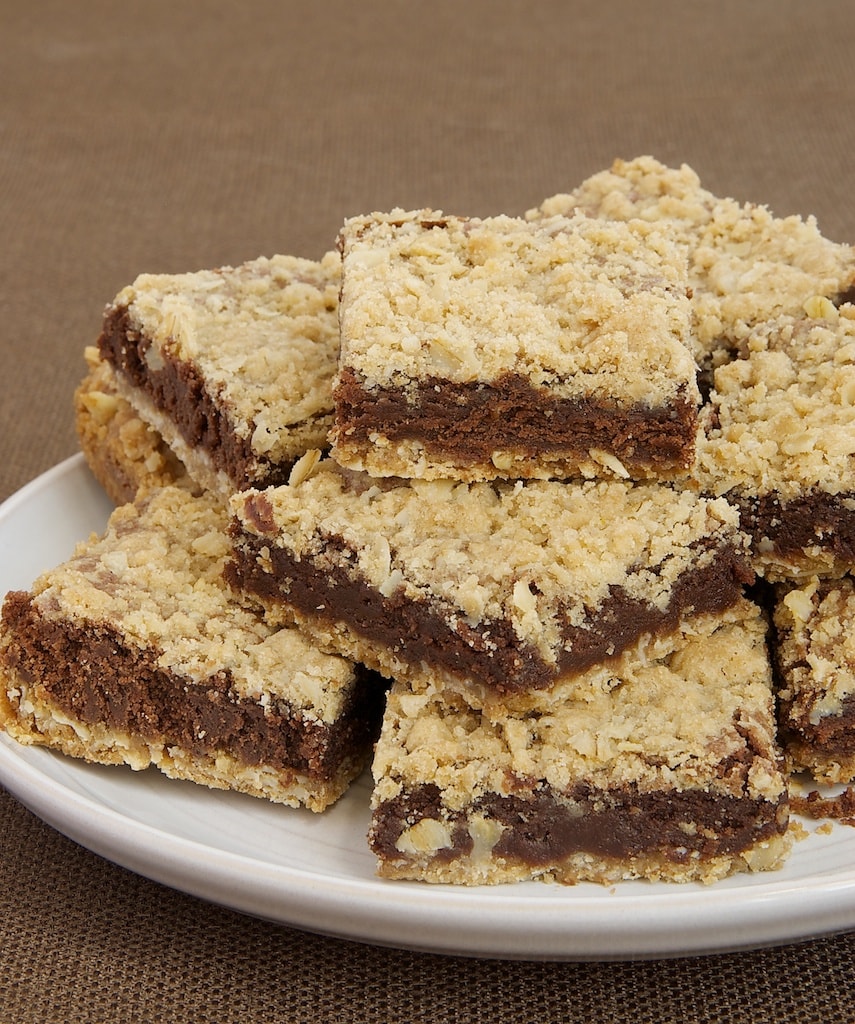 The recipe itself holds no surprises. If you can make brownies and oat bars, then it will all seem quite familiar to you. This is a great case of the sum being greater than its parts. While I love oat bars and brownies, somehow this combination is magical.
These are sure to be a great crowd-pleaser. Perfect for all those upcoming outdoor gatherings!
Find more bar recipes in the Recipe Index.