April 22, 2014
Brown Sugar Bundt Cake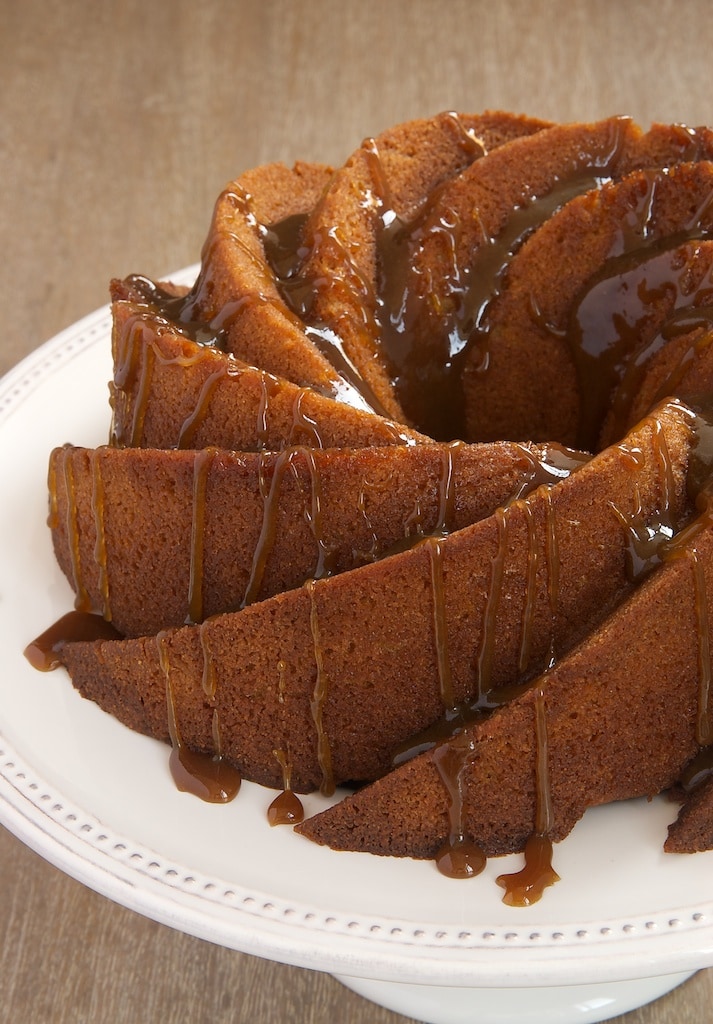 For a while now, I've been thinking about the beauty of simplicity. I'll spare the philosophical discussion and just stick to how it applies to baking and cooking. Sure, there are delicious things out there that feature a dozen different flavors coexisting in some elaborate way. But, you know what I like to make and eat? The simple things.
My favorite baking flavors are pretty straightforward. Chocolate, nuts, vanilla, caramel, peanut butter. And, of course, brown sugar. It's rare that I bake anything without using even some small amount of brown sugar.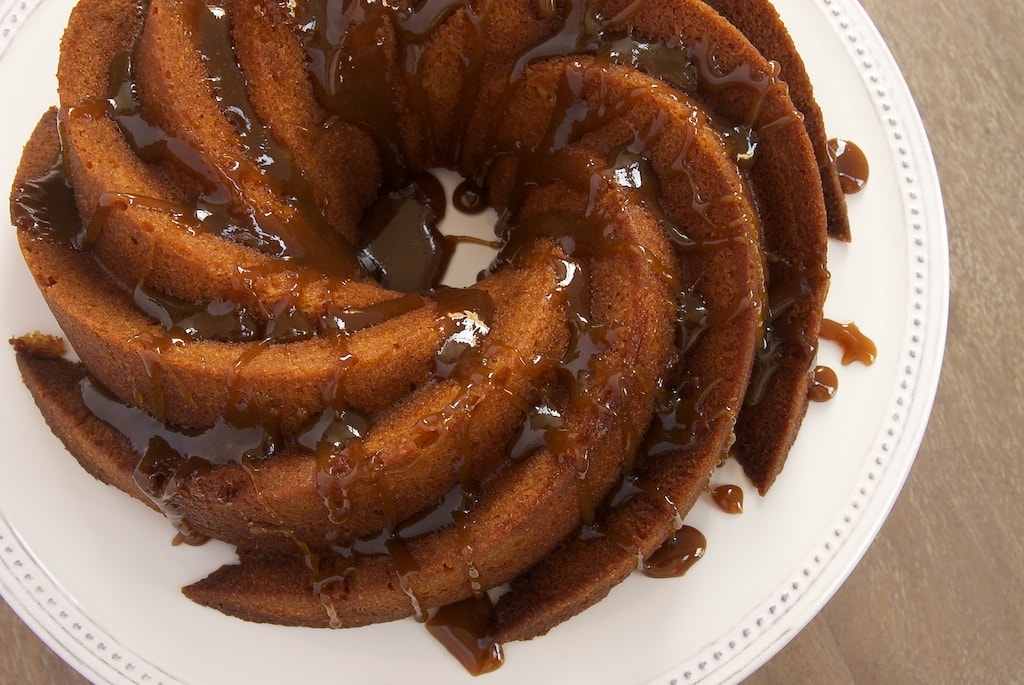 This cake is a wonderful way to enjoy brown sugar in all its glory. It's sweet and rich and moist and really just delicious.
Keeping with the simplicity theme, I happily got out one of my Bundt pans for baking this cake. I've been telling y'all for years how much I love a good Bundt cake. There's just something comforting about a Bundt cake. Plus, I get to skip the stress of trying to frost a cake.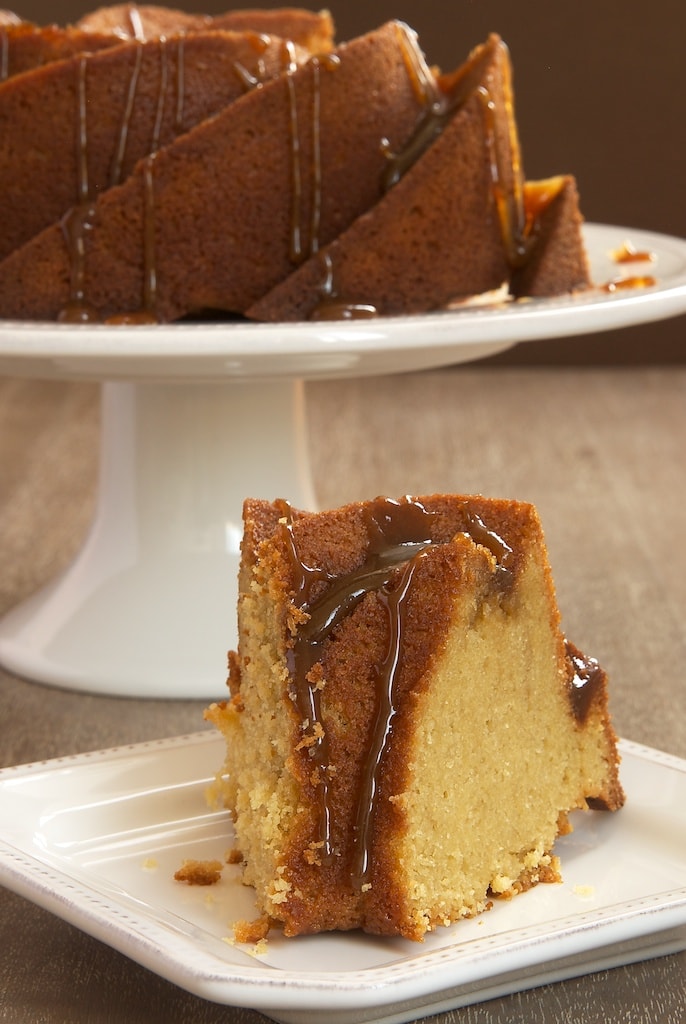 In lieu of frosting, this sweet cake maximizes the brown sugar effect with a brown sugar glaze. It's a sweet, gooey, sticky glaze that's almost like candy. It will harden as it cools, so just be sure to use a good sharp knife when it's serving time.
If you're onboard with my love of both simplicity and brown sugar, this cake is for you! It's simple to make, beautiful, and, most importantly, so very good.
Brown Sugar Bundt Cake
Yield: 10 to 12 servings
Prep Time:25 minutes
Cook Time:1 hour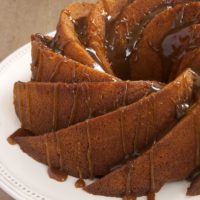 Ingredients:
For the cake:
2 & 1/4 cups all-purpose flour
1 teaspoon salt
1/2 teaspoon baking powder
1 cup unsalted butter, softened
2 cups packed light brown sugar
1/4 cup granulated sugar
4 large eggs
1 teaspoon vanilla extract
3/4 cup milk
For the glaze:
1/2 cup packed light brown sugar
2 tablespoons milk
1/4 teaspoon salt
1 teaspoon vanilla extract
Directions:
To make the cake:
Preheat oven to 350°. Thoroughly grease and flour a 10-cup Bundt pan.
Whisk together flour, salt, and baking powder. Set aside.
Using an electric mixer on medium speed, beat butter, brown sugar, and sugar until light and fluffy. Add eggs, one at a time, mixing well after each addition. Mix in vanilla.
Reduce mixer speed to low. Add the flour mixture in 3 portions, alternating with 2 portions of milk. Mix just until combined.
Pour batter into prepared pan and spread evenly.
Bake for 1 hour, or until a pick inserted into the center comes out clean.
Place pan on a wire rack and cool for 15-20 minutes. Then, invert the cake onto a wire rack to cool completely.
To make the glaze:
Combine brown sugar, milk, and salt in a small heavy saucepan. Bring to a boil over medium to medium-high heat, stirring constantly. Continue cooking for 2 minutes. Stir in vanilla.
Remove from heat. Allow glaze to cool slightly.
Pour the glaze over the cooled cake.