Brownies are the best, aren't they? So much flavor, so little effort. You don't even have to wait for butter to soften. They're my go-to thing to bake when I have a chocolate craving. I also enjoy finding new variations of brownies to bake. Different chocolates, different add-ins, and in this case, different toppings.
If you've ever eaten pralines, then you were likely on board with these brownies as soon as you saw their name. If you aren't familiar with pralines, they are a candy made from sugar and pecans. They're a bit caramel-y and nutty and sweet and pretty delicious.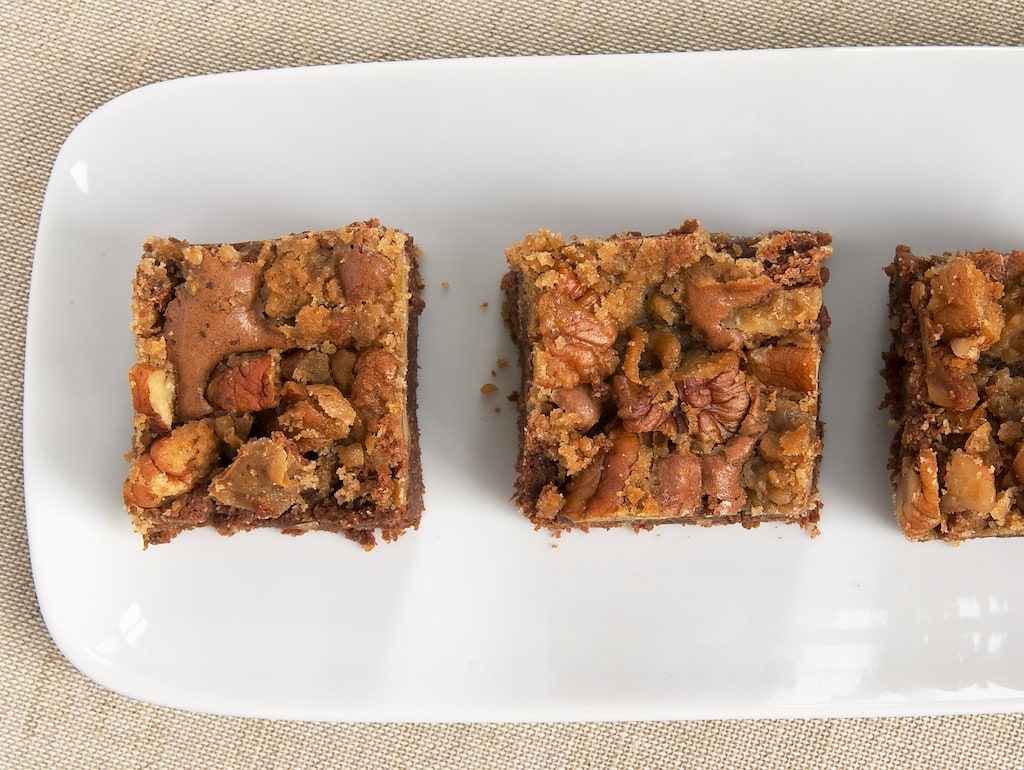 I'm not much of a candy maker. The topping for these brownies is praline-like. All the flavor is there, but there's no candy thermometer involved. It's a simple combination of pecans, brown sugar, and butter. Hard to go wrong with that.
I used a variation of a recent favorite brownies recipe and just topped them off with that simple praline mixture. The result is a rich, sweet brownie just made for fans of all things chocolate and pecans.