January 13, 2014
Praline Brownies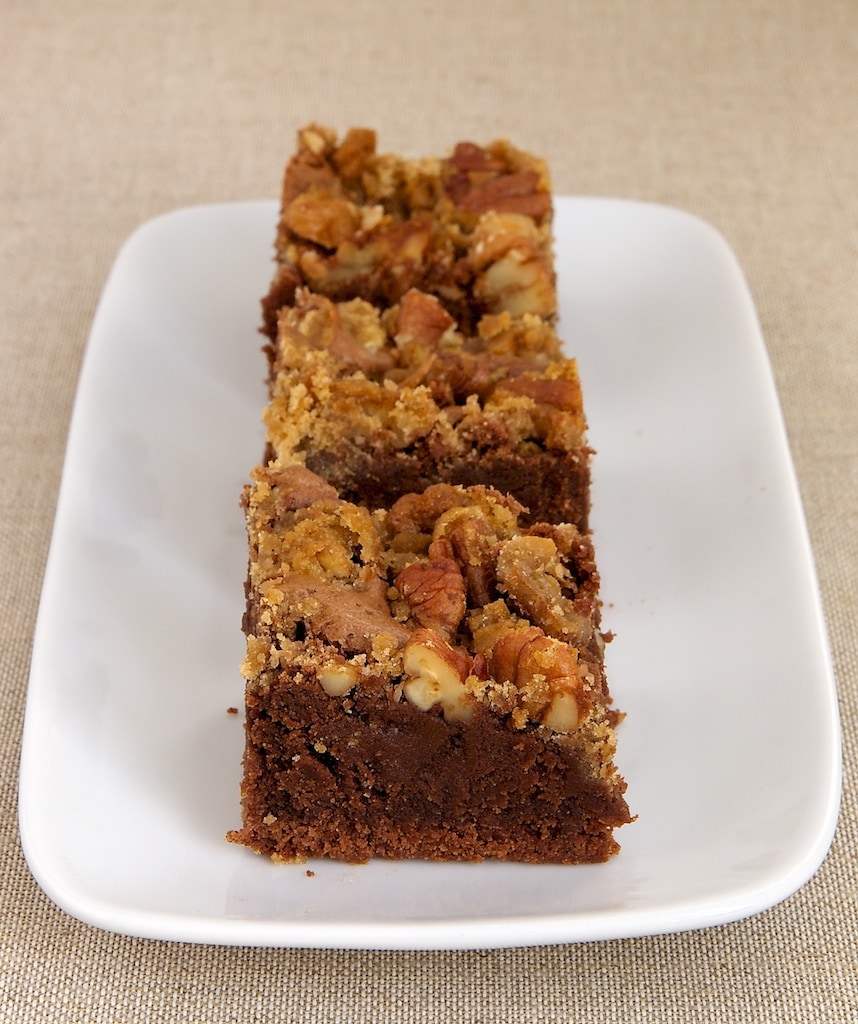 Brownies are the best, aren't they? So much flavor, so little effort. You don't even have to wait for butter to soften. They're my go-to thing to bake when I have a chocolate craving. I also enjoy finding new variations of brownies to bake. Different chocolates, different add-ins, and in this case, different toppings.
If you've ever eaten pralines, then you were likely on board with these brownies as soon as you saw their name. If you aren't familiar with pralines, they are a candy made from sugar and pecans. They're a bit caramel-y and nutty and sweet and pretty delicious.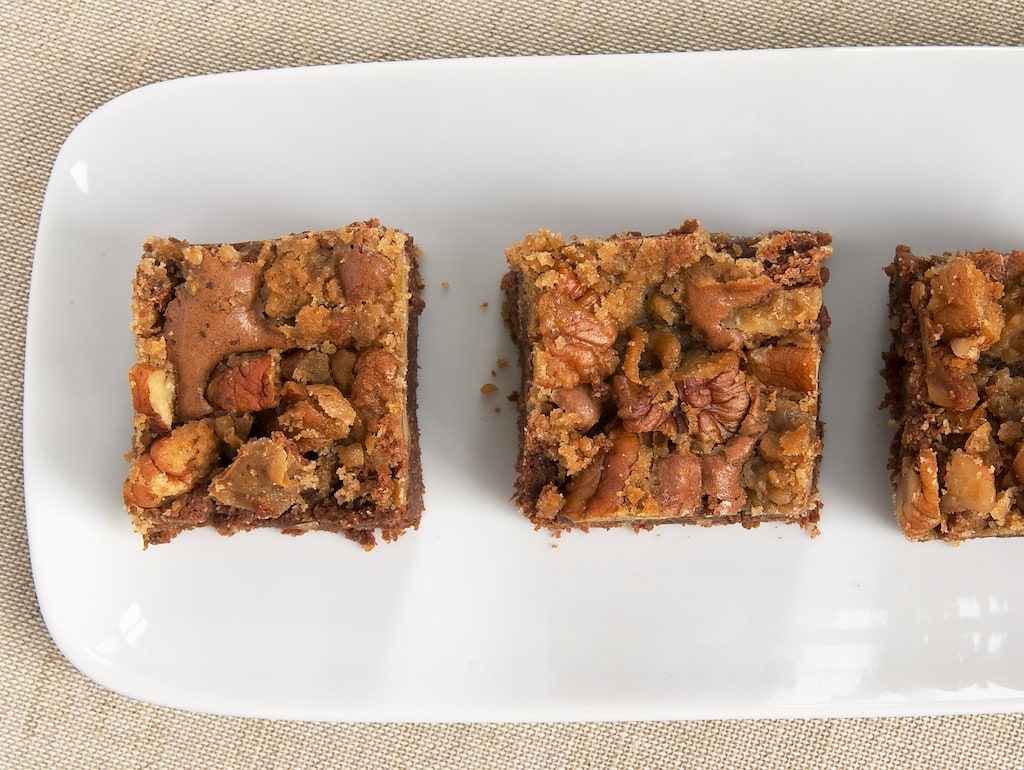 I'm not much of a candy maker. The topping for these brownies is praline-like. All the flavor is there, but there's no candy thermometer involved. It's a simple combination of pecans, brown sugar, and butter. Hard to go wrong with that.
I used a variation of a recent favorite brownies recipe and just topped them off with that simple praline mixture. The result is a rich, sweet brownie just made for fans of all things chocolate and pecans.
Praline Brownies
Yield: 16 2-inch brownies
Prep Time:20 minutes
Cook Time:40 minutes
Ingredients:
For the brownies:
3/4 cup unsalted butter
6 ounces bittersweet chocolate, roughly chopped
1 cup granulated sugar
3 large eggs
1 teaspoon vanilla extract
1 cup all-purpose flour
1/4 teaspoon salt
For the topping:
2 tablespoons unsalted butter
1/2 cup packed light or dark brown sugar
1/2 cup coarsely chopped pecans
pinch of salt
Directions:
To make the brownies:
Preheat oven to 350°. Grease an 8-inch square baking pan.
Place butter and chocolate in a microwave-safe bowl. Heat at half power in microwave in 30-second increments until butter has melted and chocolate melts when stirred. Stir until smooth. Set aside.
Mix sugar, eggs, and vanilla until well-combined. Mix in chocolate mixture.
Add flour and salt. Mix until combined.
Transfer batter to prepared pan and spread evenly.
*To make the topping:*
Place butter in a skillet over medium-low heat. Heat until melted.
Add brown sugar, pecans, and salt. Continue cooking, stirring frequently until sugar has dissolved.*
Drizzle topping over brownies.*
Bake 35 to 40 minutes, or until a pick inserted into the center comes out with moist crumbs.
Notes:
*The mixture will be a bit gooey, for lack of a better word. It likely won't spread easily over the brownie batter. If it won't drizzle, just dollop it evenly over the top of the batter.