You would think that avoiding going outside into the cold would mean that I have been baking up a storm around here. Sadly, that's not the case. It seems that I'm lacking at least one ingredient for everything I want to make. Thankfully, groceries are being delivered this afternoon. But, in the meantime, I made use of what I did have in the pantry to make these delicious little treats.
These guys are so ridiculously simple to make. There's actually no baking involved. You just need a handful of ingredients, a saucepan, a couple of minutes of stovetop time, and a spoon. Plus lots of peanut butter and chocolate chips. Sounds good, huh?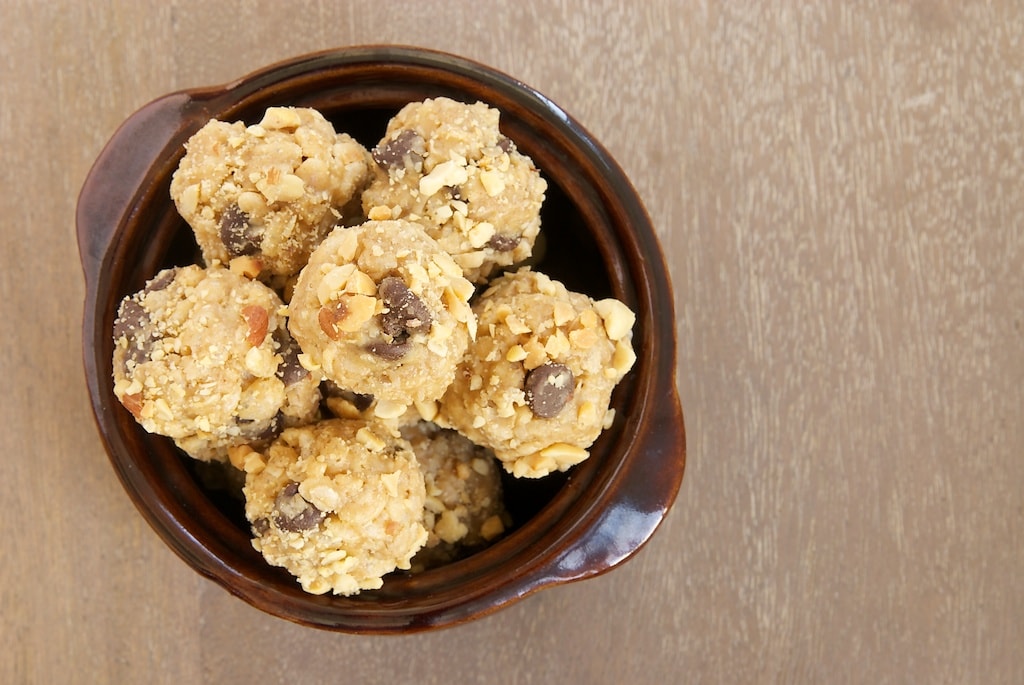 I had these mixed up in mere minutes. Honestly, the step to allow the initial mixture to cool took longer than the rest of the steps combined. I can't even offer much advice for making them. They're about as straightforward as it gets.
I suppose I do have one bit of advice. In a great case of "do as I say, not as I do," I would recommend using mini chocolate chips. I used standard-sized chips, and while they're fine, I think mini would work better. I chose not to go out for mini chips for these not only because it was cold, but also because our hallway was filled with people dealing with the water pipe that burst next door. And, the elevators weren't working. I think you can see why I cut myself some slack on that.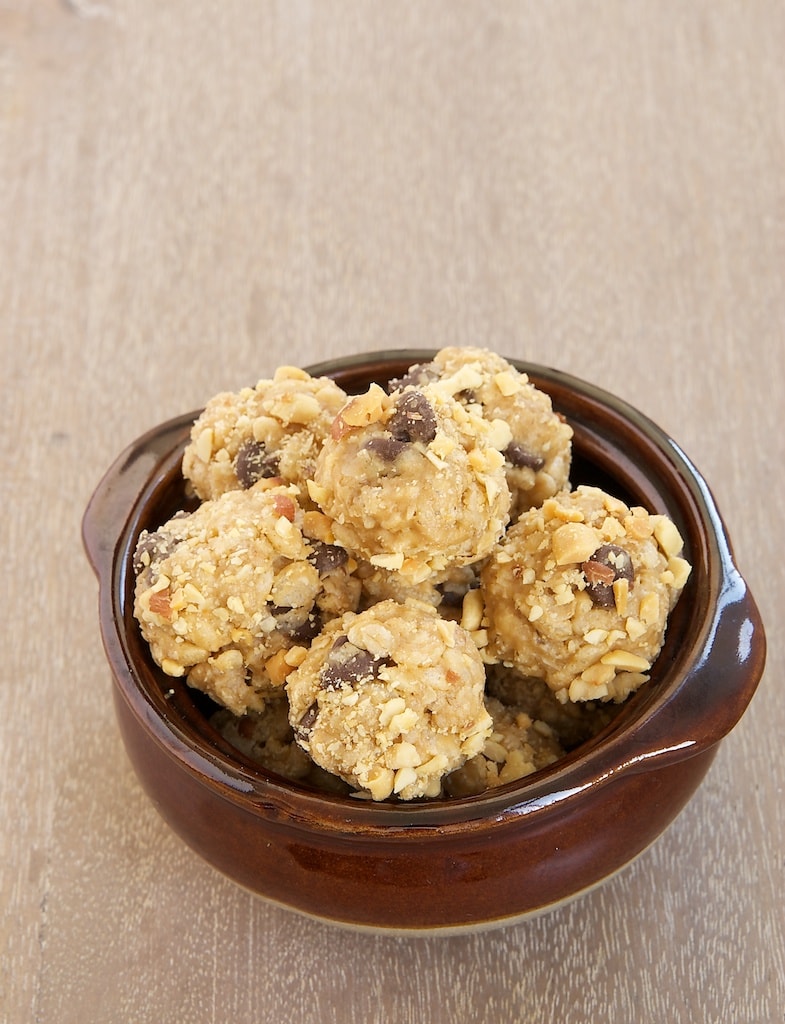 In any case, I really, really like these little treats. They are just sweet enough with a nice crunchiness and chewiness. And, geez, they are addicting! I ate two just while I was trying to photograph them. I've put them in the back of the refrigerator now so that I can hope for some semblance of restraint. Wish me luck!