I spied this recipe in the fall issue of The Baking Sheet and knew immediately that I had to make it. I was so fascinated by the idea of using biscuits in bread pudding that I couldn't stop thinking about it!
I've made a few different bread pudding variations over the years, from a chocolate version to one made with croissants. But, biscuits? That's a new one.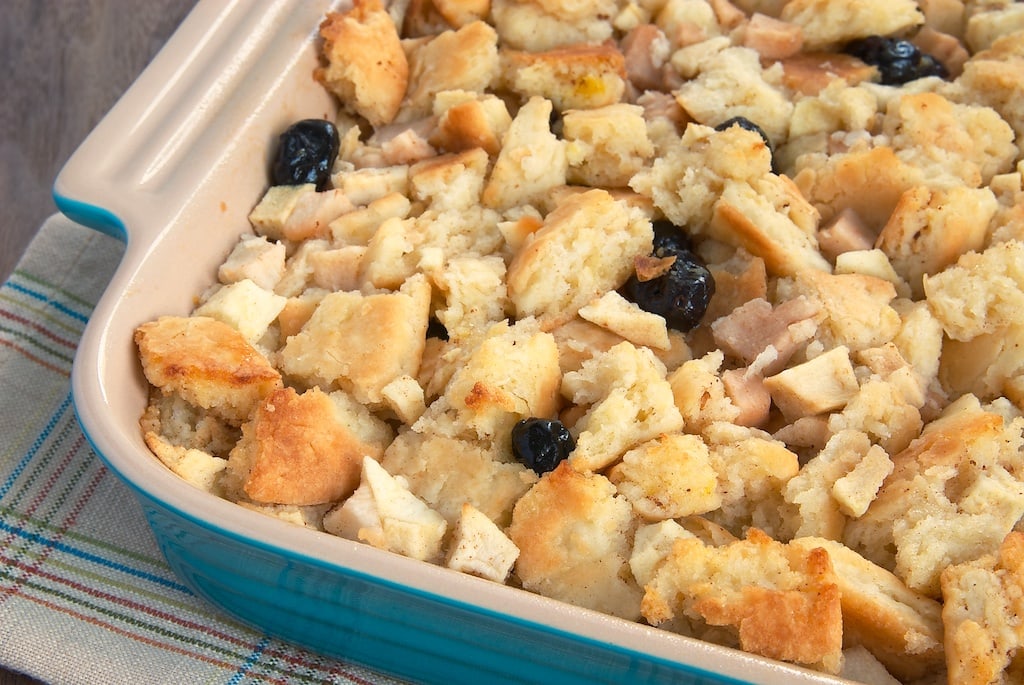 Let's talk a bit about the biscuit portion of this biscuit pudding. I whipped up a batch of my usual Buttermilk Biscuits to use in the pudding. While it might be nice to use leftover biscuits, you'll need the whole recipe. For simplicity's sake, you can absolutely use biscuits that weren't made from scratch. That's completely up to you.
I decided to use a combination of apples and pears, as I had both sitting on my kitchen counter. A survey of my pantry found some lovely dried cranberries. So, in they went as well. You can change the fruits to suit your tastes or to accommodate what's in season.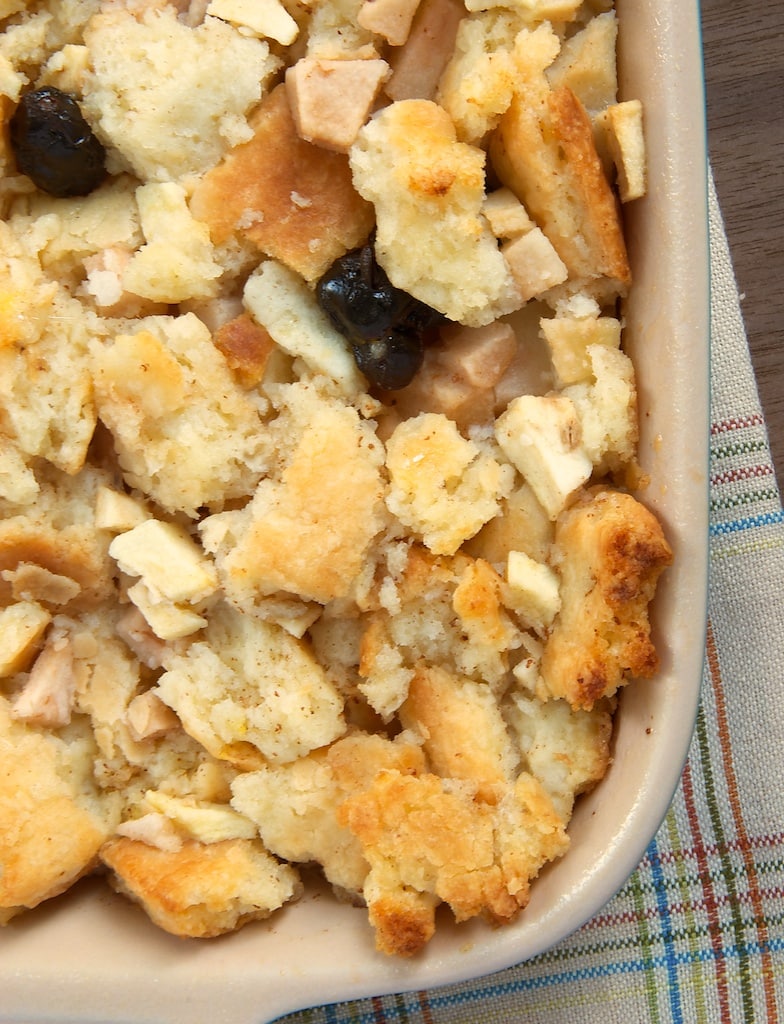 Quinn and I both really liked this. You'll be surprised by how much flavor the biscuits add. The cinnamon and nutmeg are perfect spices for this, too. And, it really couldn't be simpler to make. I made this on a lazy Saturday by baking the biscuits in the morning and then making the pudding later in the day.
Maybe the best part about it is that it's just as good for breakfast as it is for dessert. It can be served warm or even straight from the refrigerator. If you want to dress it up, add some ice cream or whipped cream. But, it's really just perfectly lovely all on its own.