Recently, several food bloggers were asked by Betty Crocker to have a little fun with their new line of Betty Crocker/Hershey's products. In the next few weeks, I'll be sharing a few of my creations here on Bake or Break. Enjoy!
Raise your hand if you love all things cookies and cream! It's hard to resist all that dark chocolate and sweet vanilla cream. And, these cupcakes are all about that combination.
Start with your favorite chocolate cupcake recipe or boxed mix. Next, fill those cupcakes with cookies and cream pudding. Then, top each cupcake with a cookies and cream frosting. Is that enough cookies and cream for you?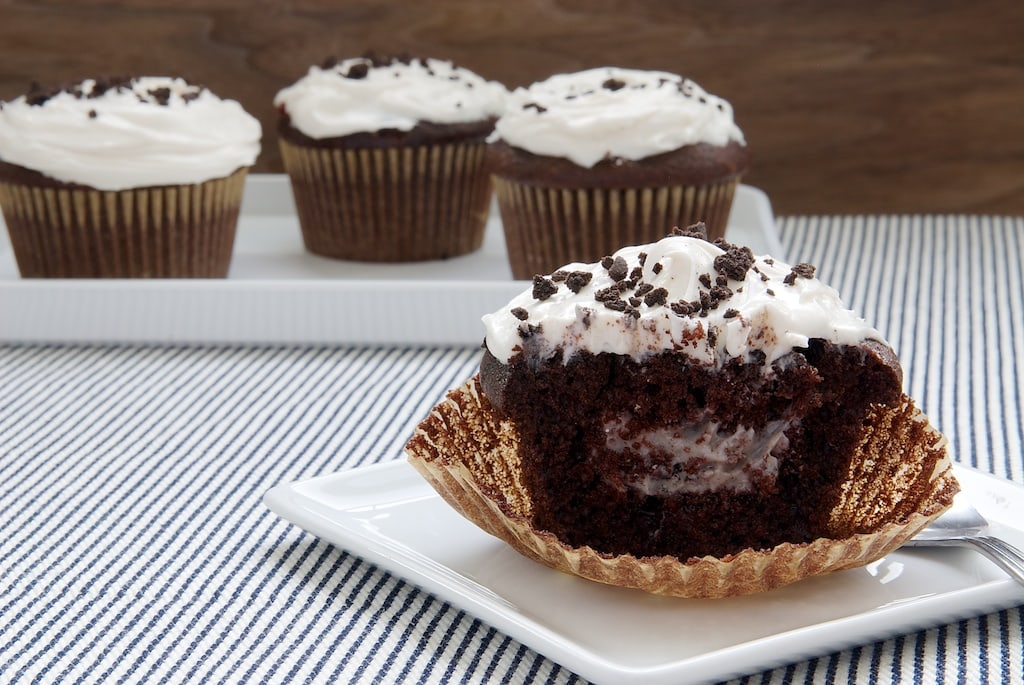 As you can see, this frosting is not a blended cookies and cream. Rather, it's a sweet, creamy frosting with little chocolate cookie crumbs that can be sprinkled on top. I love that!
These cupcakes are a perfect in-a-hurry dessert. You can have them made quickly, but they'll look like you toiled over them for hours. Plus, they're incredibly good!
Disclosure: Betty Crocker provided me with products and compensation for recipe development. All opinions are my own.