September 11, 2013
Cookies and Cream Filled Cupcakes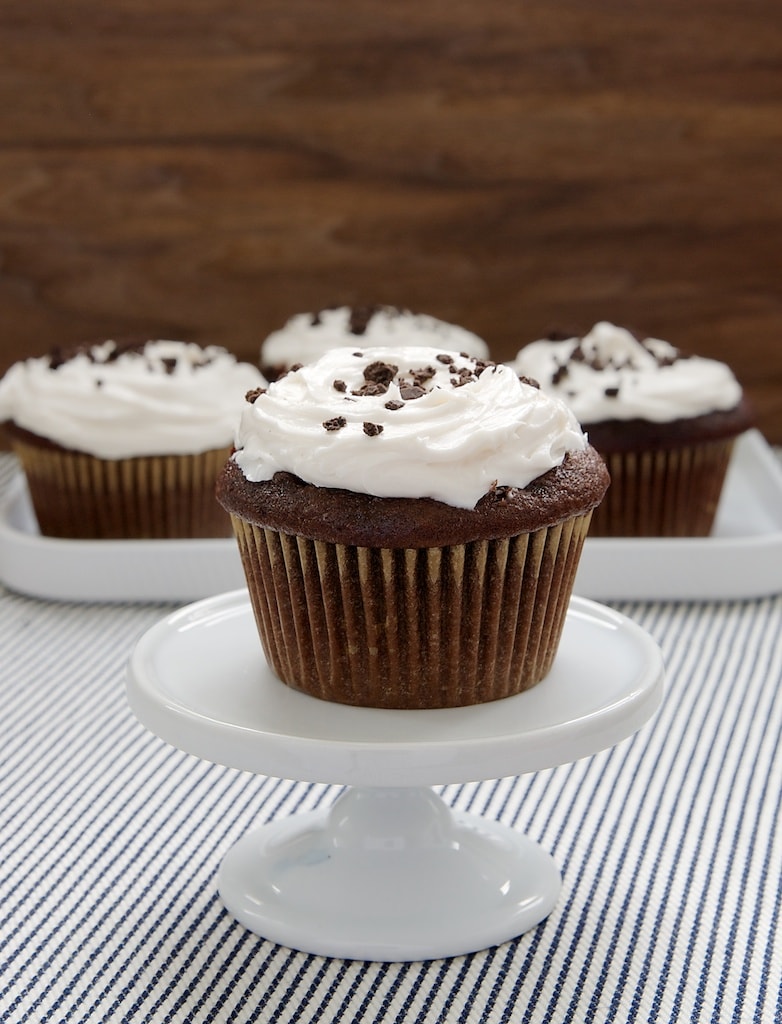 Recently, several food bloggers were asked by Betty Crocker to have a little fun with their new line of Betty Crocker/Hershey's products. In the next few weeks, I'll be sharing a few of my creations here on Bake or Break. Enjoy!
Raise your hand if you love all things cookies and cream! It's hard to resist all that dark chocolate and sweet vanilla cream. And, these cupcakes are all about that combination.
Start with your favorite chocolate cupcake recipe or boxed mix. Next, fill those cupcakes with cookies and cream pudding. Then, top each cupcake with a cookies and cream frosting. Is that enough cookies and cream for you?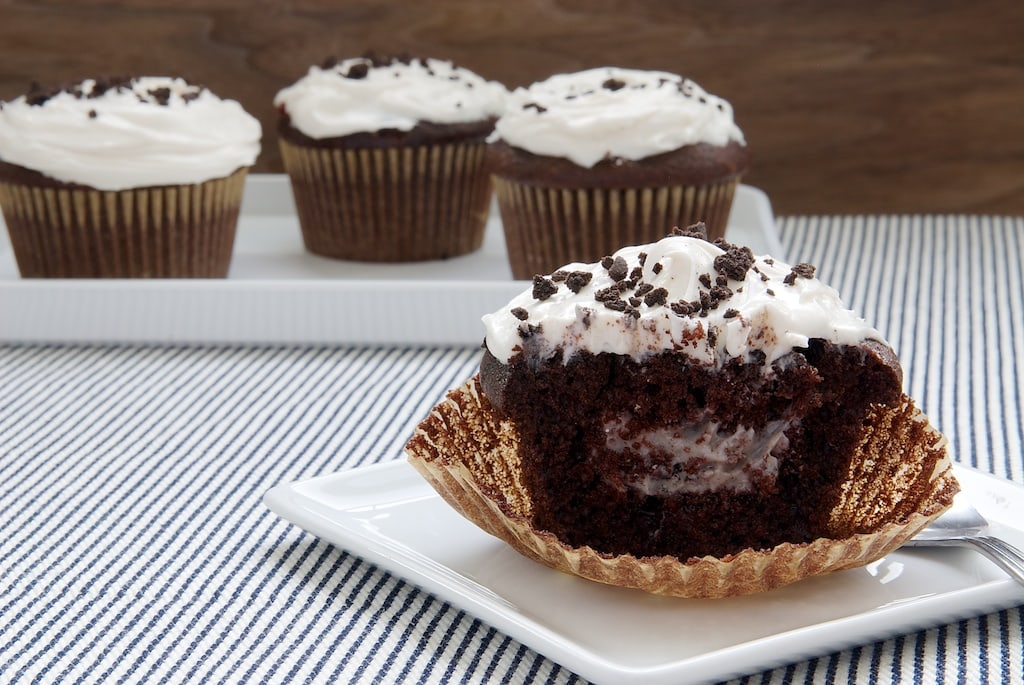 As you can see, this frosting is not a blended cookies and cream. Rather, it's a sweet, creamy frosting with little chocolate cookie crumbs that can be sprinkled on top. I love that!
These cupcakes are a perfect in-a-hurry dessert. You can have them made quickly, but they'll look like you toiled over them for hours. Plus, they're incredibly good!
Cookies and Cream Filled Cupcakes
Yield: 24 cupcakes
Prep Time:30 minutes
Cook Time:20 minutes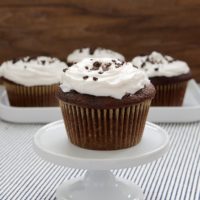 Ingredients:
Directions:
Prepare cupcakes as directed on package to yield 24 cupcakes. Allow cupcakes to cool completely.
Prepare pudding mix as directed on package. Cover and refrigerate.
Using a small knife, cut out a circle 1 inch in diameter from the top of each cupcake.** Remove the circle and set aside. Use a small spoon to remove more of the cupcake so that there is a 1 & 1/2-inch-deep cavity.
Fill the cavity of each cupcake with pudding, leaving enough room at the top to place the circle of cupcake that was removed. If necessary, trim the removed circle of cake so that it will fit. Place the circle on top of the pudding.
Frost cupcakes with frosting, and sprinkle with cookie crumbs.
Refrigerate for 1 hour before serving. Allow to sit at room temperature for 15 minutes before serving.
Notes:
*You can substitute vanilla instant pudding mix if you're unable to find cookies and cream.
**A small melon baller or a small biscuit cutter will also work to remove the tops of the cupcakes.
Disclosure: Betty Crocker provided me with products and compensation for recipe development. All opinions are my own.