December 12, 2012
Brown Butter Snickerdoodles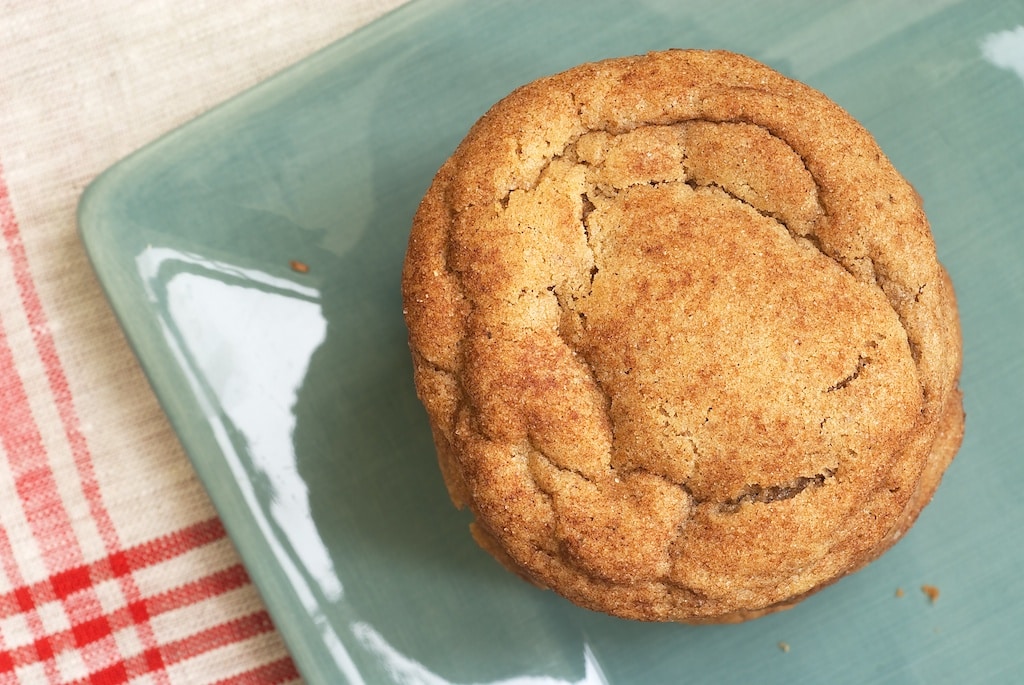 This year, I very excitedly signed up to participate in The Great Food Blogger Cookie Swap. I missed out on the fun last year, so I was sure to get my name on the list this year. Not only is it a fun way to share cookies, it also benefits Cookies for Kids' Cancer.
The idea is that food bloggers sign up and then receive addresses of three food bloggers to send cookies to for the holidays. In return, you receive cookies from three different bloggers. I received some delicious cookies from Wine Imbiber, Kara Miller, and Mika Abogado. Thanks, ladies!

I boxed up and sent cookies to Joanna of Go Ahead and Snicker, Camilla of Caffay Way, and Jill of Baking by Precious.
If you missed the event this year, you can sign up at this link to be notified about next year's event.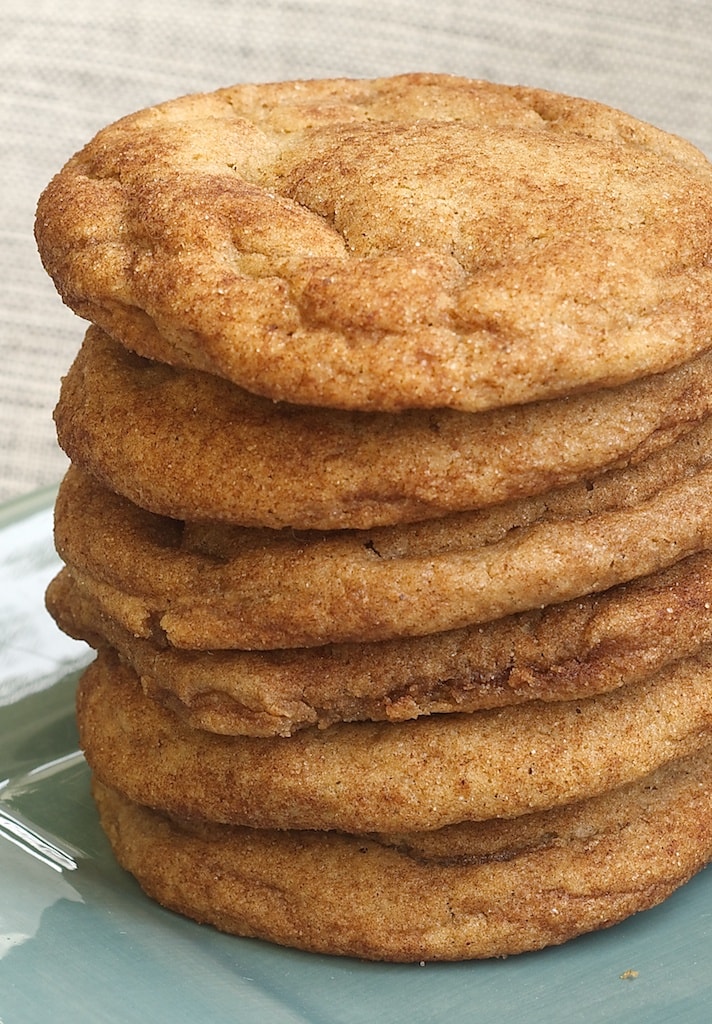 When it came to decide what kind of cookies to send, I wanted to go traditional but with a twist. That's exactly what these cookies are! The recipe comes to us from Baked Elements, one of my favorite cookbooks from this year.
At their heart, these are traditional Snickerdoodles, bursting with sweet cinnamon flavor. But, that one little change of using browned butter really makes them something special. If you aren't familiar with browning butter, it's a simple process that yields a nutty flavor. It's one of my favorite recipe tweaks.
I really wanted to come up with a description befitting the awesomeness of these cookies. But, I think the guys from Baked say it best. They describe these cookies as "a unicorn fairy dream of cinnamon and sweet." What could I possibly add to that?
Brown Butter Snickerdoodles
Yield: about 24 cookies
Prep Time: 25 minutes
Cook Time: 20 minutes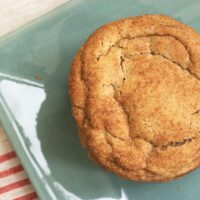 Ingredients:
For the cookies:
1 cup unsalted butter, cut into 1/2-inch cubes
2 & 3/4 cups all-purpose flour
2 teaspoons cream of tartar
2 teaspoons ground cinnamon
1 teaspoon baking soda
1/2 teaspoon salt
2 large eggs
1 tablespoon milk
1 cup granulated sugar
1/2 cup packed light brown sugar
For the cinnamon-sugar:
3 tablespoons granulated sugar
1 tablespoon ground cinnamon
Directions:
Place butter in a medium saucepan. Cook over medium heat, stirring occasionally, until butter melts and foams. Continue cooking until the foam subsides, brown specks form in the bottom of the pan, and the butter turns nut brown (8-10 minutes).
Pour butter through a strainer* into the bowl of a stand mixer. Beat on medium-low speed for 5-7 minutes to cool the butter to room temperature.
Whisk together flour, cream of tartar, cinnamon, baking soda, and salt. Set aside.
Combine eggs and milk in a small bowl. Whisk lightly.
Turn off mixer when butter has cooled to room temperature. Add sugar and brown sugar. Beat until combined. Reduce mixer speed to low and pour in egg mixture. Beat until well-combined.
Add flour mixture in three portions, beating just until combined after each addition.
Gather dough into a mound in the bowl. Cover bowl and refrigerate at least an hour, or up to 24 hours.
Preheat oven to 400°. Line baking sheets with silicone liners or parchment paper.
Stir together cinnamon-sugar ingredients in a wide-mouth bowl.
Using about 2 tablespoons of dough at a time, roll dough into balls. Roll each ball in cinnamon-sugar to coat. Place cookies about 1 & 1/2 inches apart on prepared baking sheets.
Bake for 10 minutes, or until cookies are cracked and set.**
Cool on pans on wire racks for 10 minutes. Then, transfer cookies to wire racks to cool completely.
Notes:
*You can skip straining the browned butter if you like the browned bits. I didn't strain it and loved the cookies.
**I bake cookies one pan at a time. If you bake two pans at once, be sure to rotate pans halfway through baking.