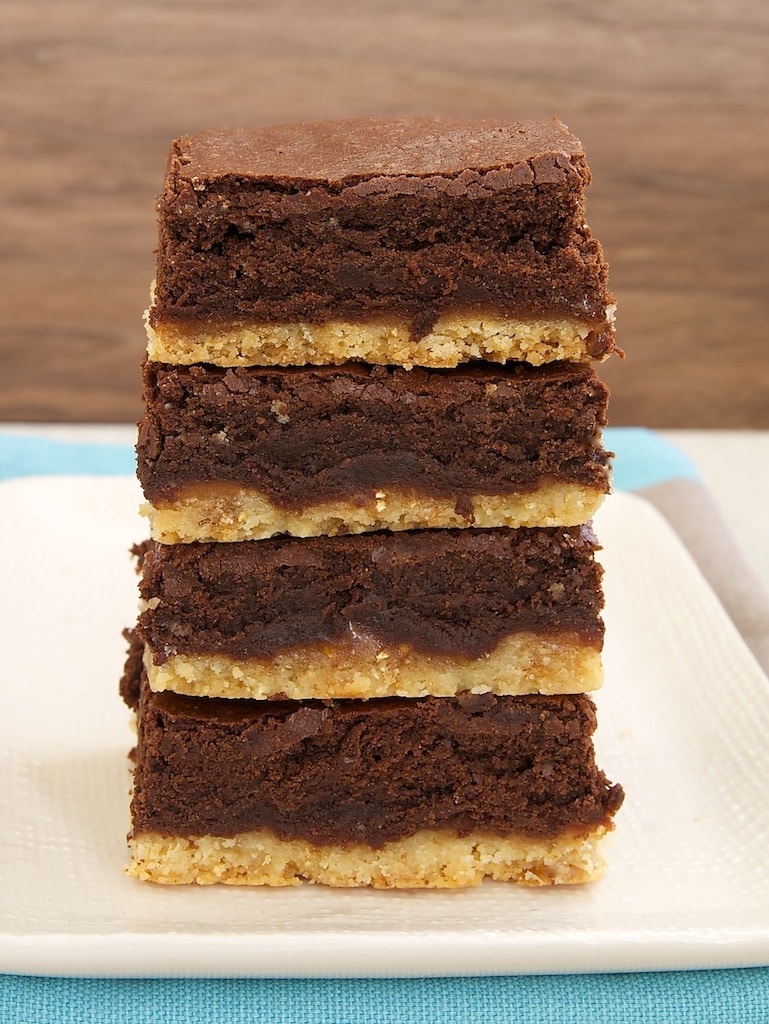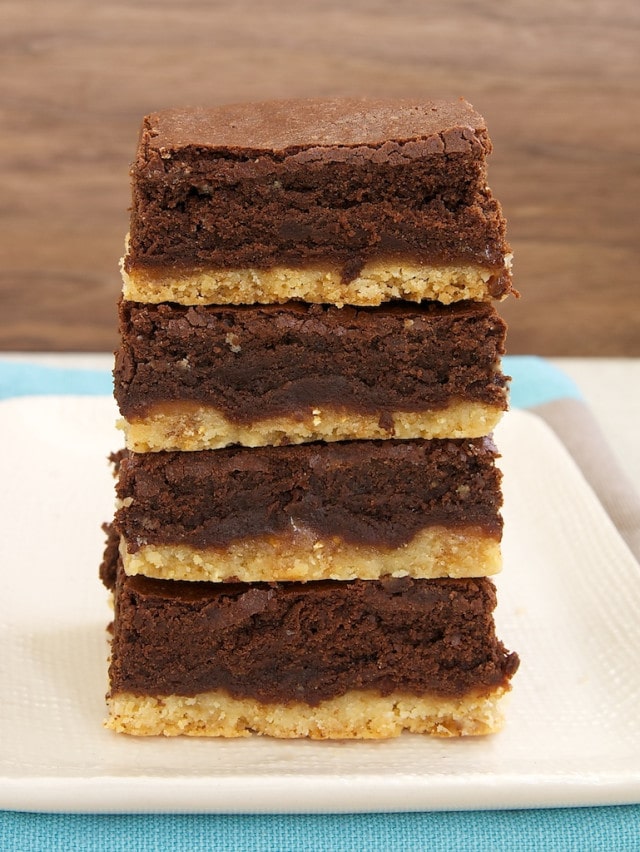 My desire to bake caramel desserts increases exponentially with the arrival of fall. Sure, I love caramel all year, but there's just something about it that makes it go hand in hand with cool, crisp days.
Of course, caramel and chocolate are great friends, too. Having made many versions of caramel brownies, I wanted to do something just a bit different.

Recently, Werther's sent me a sampling of their new Werther's Original® Baking Caramels and Werther's Original® Caramel Popcorn, so I've had plenty of caramel to keep me busy with recipe ideas. I decided quickly that I needed to make good use of the popcorn to prevent us from just eating it all straight from the bag.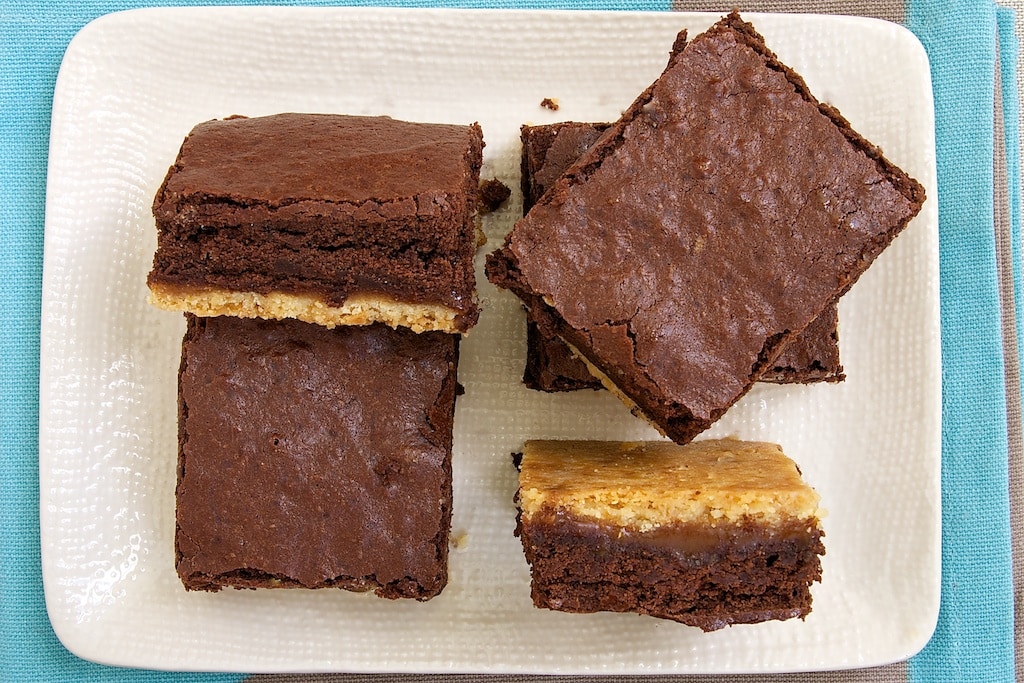 I started with the idea of a shortbread crust topped with caramel and brownies. But, for a fun twist, I added some of that caramel popcorn to the crust. The popcorn gives an otherwise traditional crust a little sweetness and a great flavor twist without being overwhelming.
The crust is topped with a simple caramel layer made from just two ingredients. Then, a rich brownie is baked on top of that. I know, right? These brownies mean business. Serious caramel business.
For more caramel recipes and ideas, be sure to visit Werther's Caramel Shoppe.

Disclosure: Werther's provided me with product samples and compensation for this post. All opinions are my own.