June 4, 2012
Chocolate Cookie Dough No-Bake Cheesecake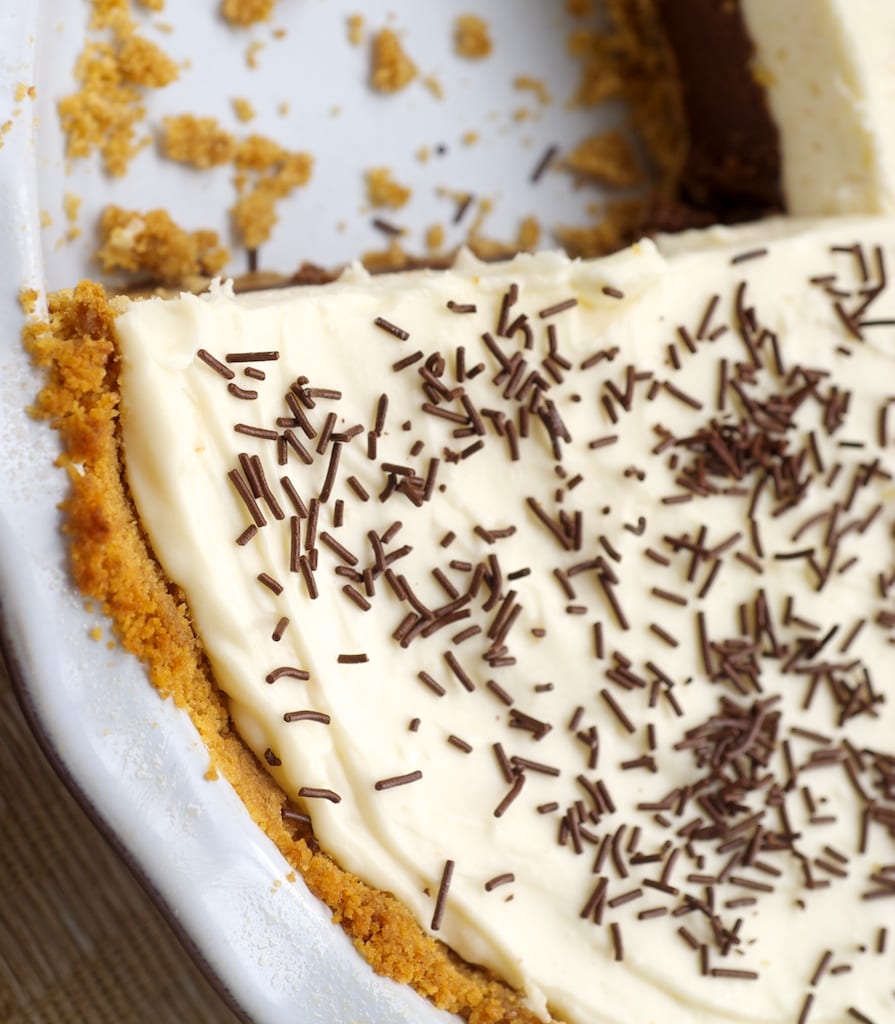 I've eaten probably more than my share of cookie dough in my lifetime. If I'm making cookies, you can safely wager that I'll be trying at least a bite of unbaked dough. Of course, we all know that eating cookie dough is not the best of ideas. But, I bet I'm not the only one who's guilty.
There's some great news for those of us who like to sample from the mixing bowl. Lindsay of the fabulous Love and Olive Oil has a brand new cookbook just for us. It's called The Cookie Dough Lover's Cookbook, and it's packed with recipes for cookies, cakes, and other treats. Every recipe has a cookie dough component that's made without eggs. So, we get to have our cookie dough fix the right way.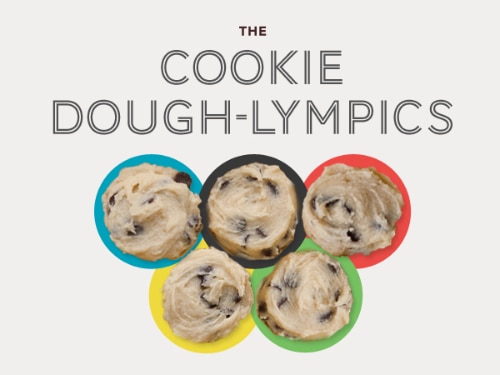 To celebrate this new cookbook, which will be available June 5th, Quirk Books has asked some food bloggers to come up with our own creations based on Lindsay's eggless cookie dough. All throughout June, you'll be able to follow all the recipes in what is being billed as The Cookie Dough-lympics. Amber from Awake at the Whisk started carrying the torch this past Friday. It passes through BoB today, moves on to Betty at The Queen's Notebook tomorrow, and keeps going all month. To keep up with all the recipes, you can follow me on Twitter or Pinterest.
For my cookie dough creation, I used Lindsay's chocolate cookie dough recipe to dress up a no-bake cheesecake. Traditional graham cracker crust is topped off with a thick layer of chocolate cookie dough. Then, creamy cheesecake goes on top of that. Yeah, it's just as good as you think it is.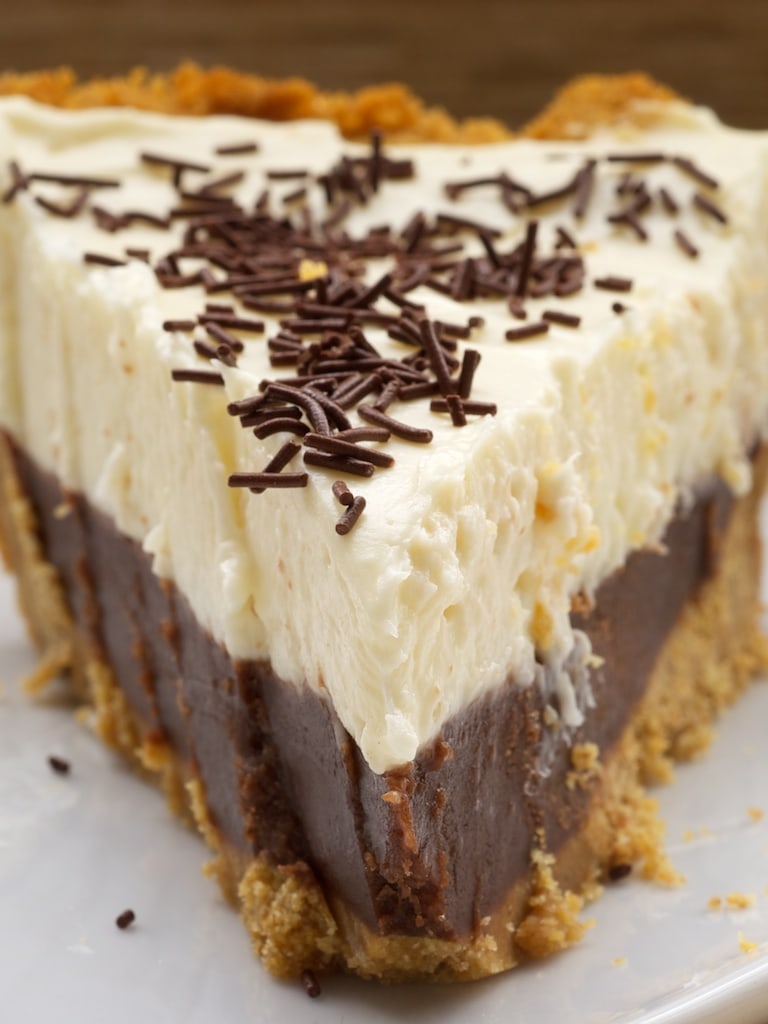 This is a no-bake cheesecake with an asterisk. I like to bake the crust, but it's not essential that you do. It holds together a bit better when it's baked, which I found to be helpful for spreading the cookie dough layer on top.
This post contains affiliate links. If you make a purchase through one of the links, I'll receive a
small commission at no additional cost to you.
Chocolate Cookie Dough No-Bake Cheesecake
Yield: 8 to 10 servings
Prep Time: 25 minutes
Cook Time: 10 minutes
Rich chocolate cookie dough combines with a sweet no-bake cheesecake for an irresistible dessert.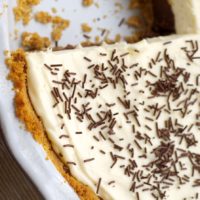 Ingredients:
For the crust:
1 & 1/2 cups graham cracker crumbs
1/3 cup packed light brown sugar
1/2 cup unsalted butter, melted
For the chocolate cookie dough:
1/2 cup unsalted butter, softened
1/4 cup granulated sugar
1/2 cup packed light brown sugar
2 tablespoons cream (or milk)
1/2 teaspoon vanilla extract
1/4 cup unsweetened cocoa powder
1 cup all-purpose flour
1/4 teaspoon salt
For the cheesecake:
12 ounces cream cheese, softened
1/2 cup granulated sugar
1 teaspoon vanilla extract
1 cup heavy whipping cream
chocolate chips, sprinkles, or shavings for garnish
Directions:
To make the crust:
Preheat oven to 350°F. Grease a 9-inch pie pan.
Mix together the graham cracker crumbs, brown sugar, and butter until combined. Press into bottom and up sides of prepared pan.
Bake for 10 minutes.
To make the chocolate cookie dough:
Using an electric mixer on medium speed, beat the butter, sugar, and brown sugar until light and fluffy. Mix in the cream and vanilla. Add the cocoa, flour, and salt. Mix on low speed until combined.
Spread the dough over prepared crust. Refrigerate while making the cheesecake.
To make the cheesecake:
Using an electric mixer on medium speed, beat the cream cheese and sugar until fluffy. Mix in the vanilla.
Whip the cream until soft peaks form. Gently fold into cream cheese mixture. Spread evenly on top of the cookie dough layer.
Garnish with chocolate, if desired.
Refrigerate about 3 hours before serving.
Notes:
Keep refrigerated. You may find it's easier to slice the cheesecake if you let it stand at room temperature for about 10 minutes.