Brownies are one of my favorite things to bake. Honestly, I like eating them just as much, too. They're simple to make and they're packed with chocolate. What more could you want?
It's easy to dress up a brownie by making it into a tart. While it is still a brownie, somehow it's just a little fancier. This goes a step further in the dressing up department by adding one of my favorite chocolate companions – hazelnuts.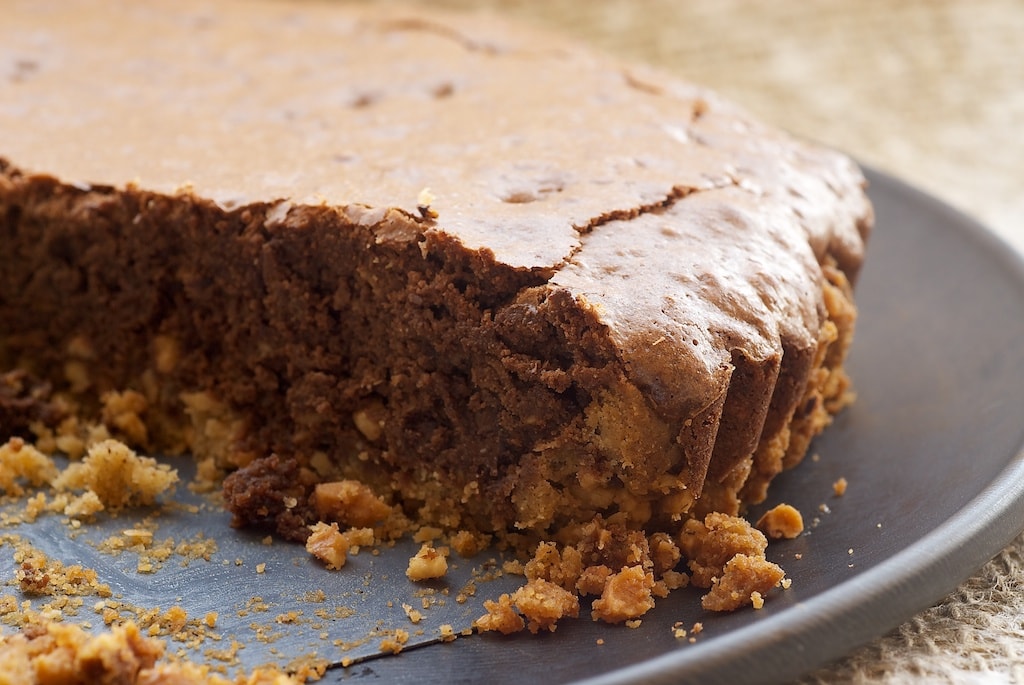 We start with a vanilla wafer crust and mix in some toasted hazelnuts. Seriously, I could be perfectly happy just eating the crust. But, we keep going and top that off with a hazelnut and chocolate brownie filling, all baked into a tart pan. It's rich and dense and fudgy and decadent and still amazingly simple. If you can muster up the will-power, this is even better a day after it's baked.