June 12, 2012
Hazelnut Brownie Tart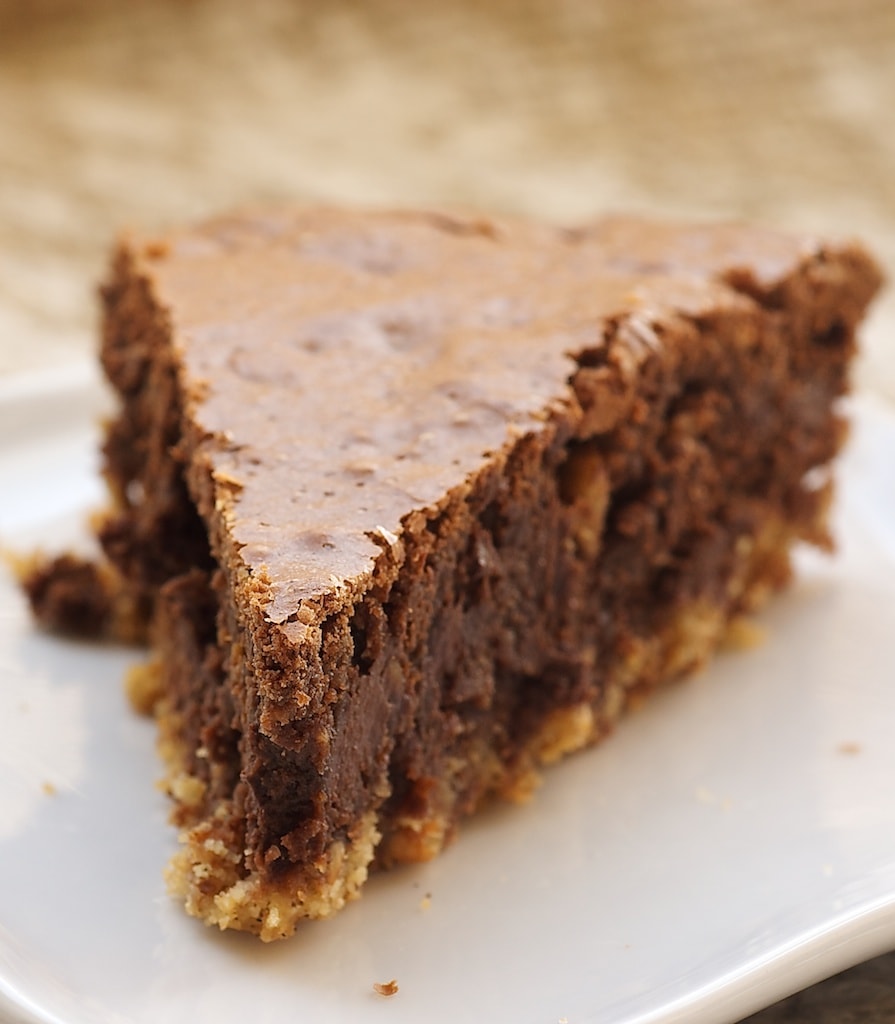 Brownies are one of my favorite things to bake. Honestly, I like eating them just as much, too. They're simple to make and they're packed with chocolate. What more could you want?
It's easy to dress up a brownie by making it into a tart. While it is still a brownie, somehow it's just a little fancier. This goes a step further in the dressing up department by adding one of my favorite chocolate companions – hazelnuts.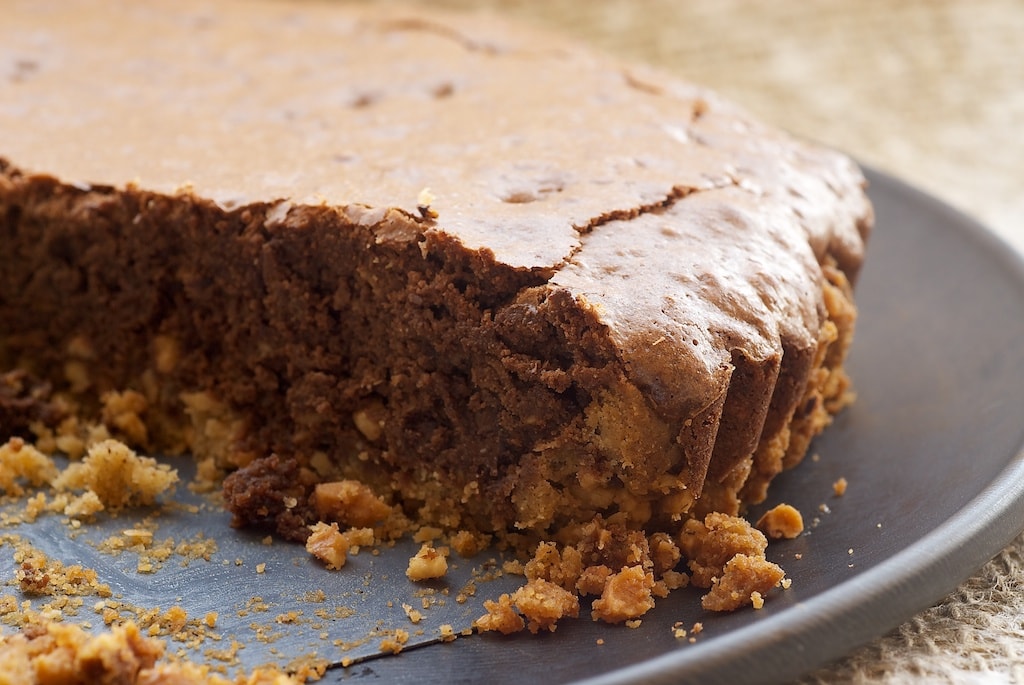 We start with a vanilla wafer crust and mix in some toasted hazelnuts. Seriously, I could be perfectly happy just eating the crust. But, we keep going and top that off with a hazelnut and chocolate brownie filling, all baked into a tart pan. It's rich and dense and fudgy and decadent and still amazingly simple. If you can muster up the will-power, this is even better a day after it's baked.
Hazelnut Brownie Tart
Yield: 8-10 servings
Prep Time:25 minutes
Cook Time:50 minutes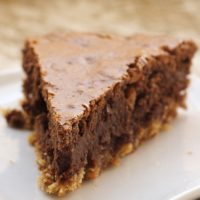 Ingredients:
For the crust:
1 & 1/2 cups crushed vanilla wafer cookies (about 36 cookies)
1/2 cups finely chopped hazelnuts, toasted
6 tablespoons unsalted butter, melted
pinch salt
For the brownie:
1/2 cup unsalted butter
6 ounces semisweet chocolate
3/4 cup all-purpose flour
1/2 teaspoon baking powder
1/2 teaspoon salt
3/4 cup granulated sugar
3 large eggs
2 teaspoons vanilla extract
1/2 cup chopped hazelnuts, toasted
1/2 cup semisweet chocolate chips
Directions:
To make the crust:
Preheat oven to 350°. Grease a 9-inch tart pan. Place tart pan on a baking sheet. Set aside.
Combine all ingredients until moistened. Press evenly on bottom and up sides of prepared pan.
Bake for 15 minutes. Allow to cool in pan on wire rack.
To make the brownie:
Place butter and chocolate in microwave-safe bowl. Heat in microwave in 30 second increments until butter is melted and chocolate melts when stirred. Stir until smooth. Set aside to cool slightly.
Whisk together flour, baking powder, and salt. Set aside.
Beat sugar, eggs, and vanilla until smooth. Add butter/chocolate mixture, mixing until smooth. Gradually add flour mixture, mixing until almost fully combined. Stir in hazelnuts and chocolate chips.
Pour batter onto partially baked crust. Set tart pan on a baking sheet. Bake at 350° for 35 minutes, or until a pick inserted into the center comes out with moist crumbs. Cool before serving.
Notes:
If you don't have a tart pan, a springform pan works well.