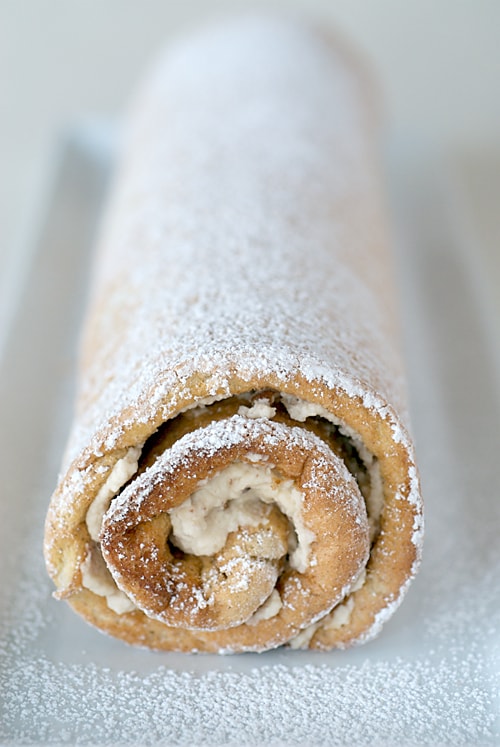 At the same time I found the recipe for the pecan date cookies, I also found this recipe for a pecan roulade. Never having made a roulade, I was a bit hesitant. But, I couldn't quit thinking about it and what a lovely addition it would be to our Christmas Eve dinner.

I won't deny that I was a little anxious about how this cake would turn out. Mostly, I feared that the cake would fall apart during the rolling process. However, it rolled up beautifully without so much as a crack.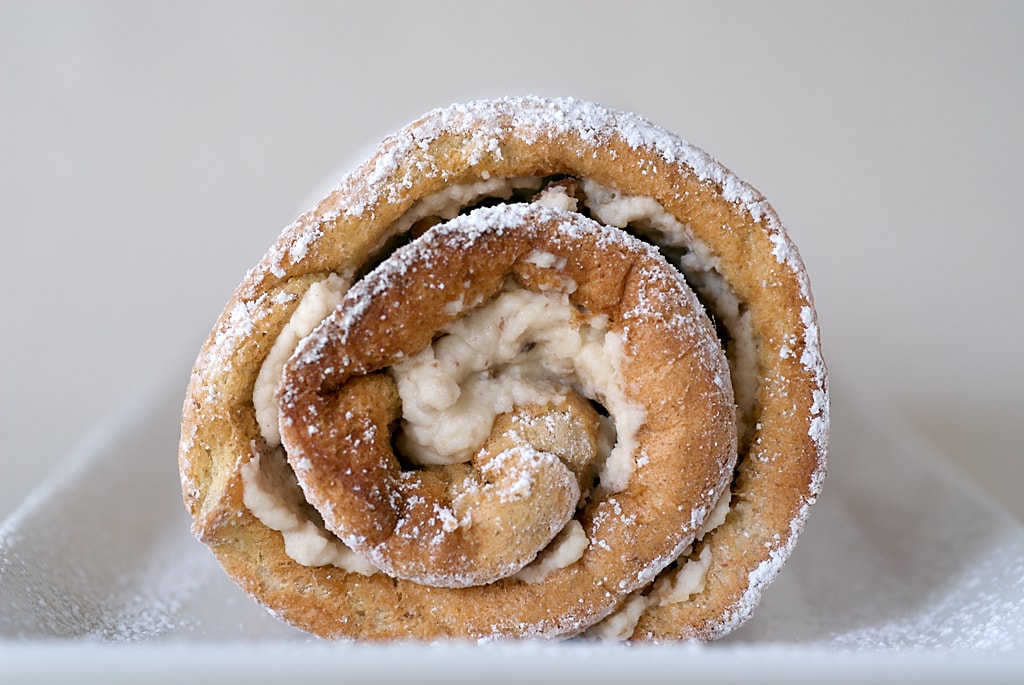 This beautiful dessert has a lovely subtle flavor and sweetness. It's a bit more understated than a big, bold dessert. There are plenty of pecans here, in both the cake and the filling, for a nutty flavor throughout every bite.
The magazine describes this dessert as impressive. I was certainly impressed by how well it turned out. Its understated flavor is certainly delicious. The sponge cake plus the whipped cream filling make for a lovely, light dessert perfect for most any occasion. Just be sure you display it so you can maximize the ooohs and aaahs you'll deserve for your efforts.