Do you ever have one of those days when you just want something, anything, to be simple? I'm sure we've all found ourselves in that boat. These Oatmeal Raspberry Bars are just the quick and easy sweet treat for those kind of days.
This is the kind of recipe that you're very likely to have all the ingredients on hand to make whenever the craving strikes. They start with a simple shortbread crust that also serves as the topping. Between that is a layer of raspberry preserves.

These bars come together so easily, bake quickly, and taste amazing. I like to mix these kinds of crusts with a pastry blender or by hand. It mixes quickly and with just dirtying one bowl. You can also mix the crust in a food processor if you like.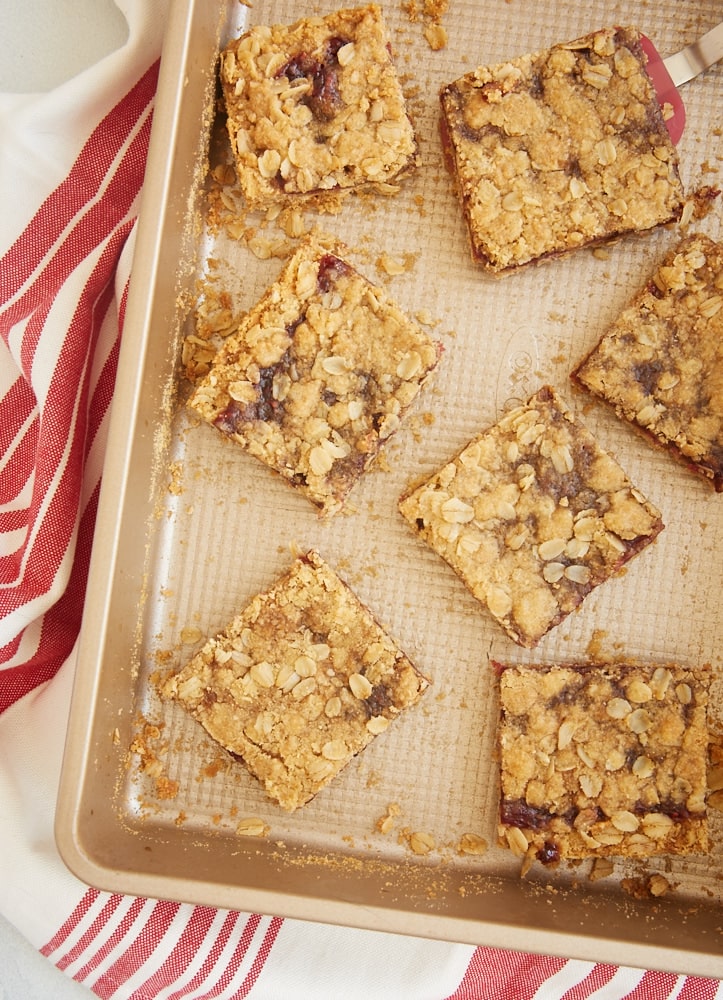 For some variety, you can easily substitute another flavor of jam or preserves for the filling. You'll need a good bit to cover all the crust. I use about 1 & 1/4 cups, but you could bump it up another 1/4 cup if you want just a little more fruit flavor. For reference, I find that a 15 ounce jar of preserves is just the right amount for me.
So, are they quick? Yes, from the moment I start gathering ingredients to the time I put the pan in the oven, only about 20 minutes have passed. What about easy? The crust/topping mixes easily with very little mess. The raspberry component comes from a jar of store-bought preserves or jam. In terms of return on investment, these Oatmeal Raspberry Bars are more than a winner!
Find more bar recipes in the Recipe Index.
This post contains affiliate links. If you make a purchase through one of the links, I'll receive a
small commission at no additional cost to you.