Soft and chewy with a satisfying macadamia crunch, these easy chocolate macadamia nut clusters are the perfect decadent Holiday treat!
Still more holiday baking…. As an added bonus, today is also National Cookie Day!
It's not often that I bake with coconut. Quinn is vehemently opposed to it. However, with all the holiday baking I've been doing, it's much easier to justify baking with it. There are plenty of people out there who share my love of coconut.

Over at My Recipes, there are all kinds of holiday food guides, including one just for cookies. This recipe for chocolate macadamia nut clusters comes from that cookie guide. I made sure to wait to bake them until I had plenty of other cookies around that didn't have coconut.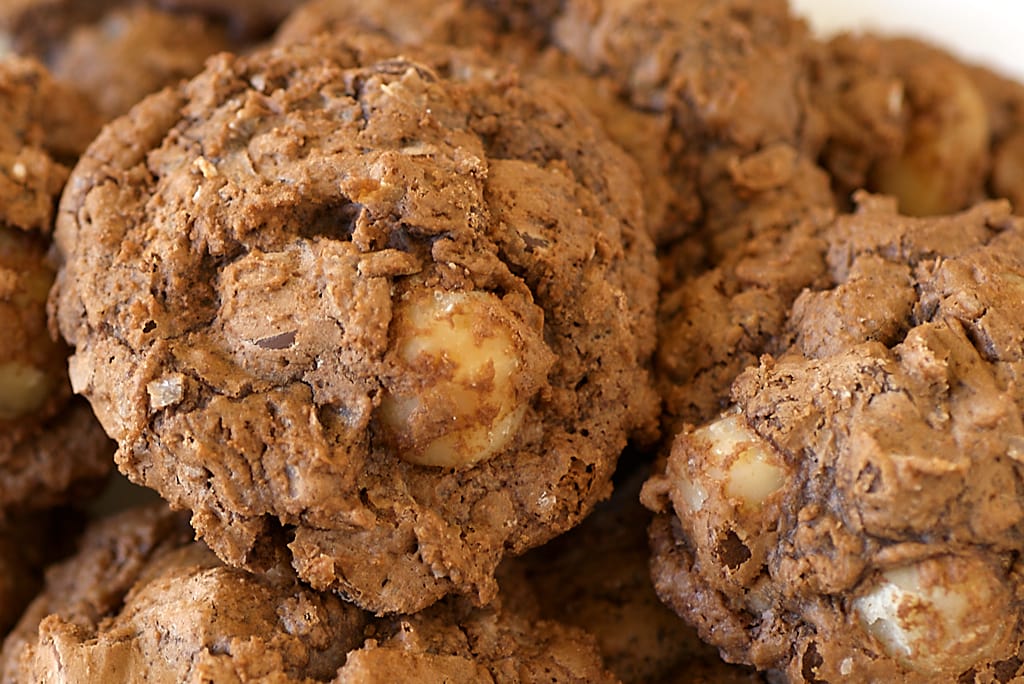 I didn't chop the macadamias at all, and I really liked having them whole inside the cookies. It seemed to give them more of a candy-like quality. That also adds a big crunch to the chewy cookie. To me, the coconut is not a predominant flavor. Even with that argument, Quinn still wouldn't touch them. I gave the vast majority of these macadamia nut clusters away, but I saved a few just for me.
The recipe describes these cookies as tasting like "chocolate-covered macadamia nut candies," and I have to agree. They are very rich and even more delicious. As rich as they are, I can really only eat one at a time. That's okay, though, because I'll just have them around longer.