December 4, 2007
Chocolate-Macadamia Nut Clusters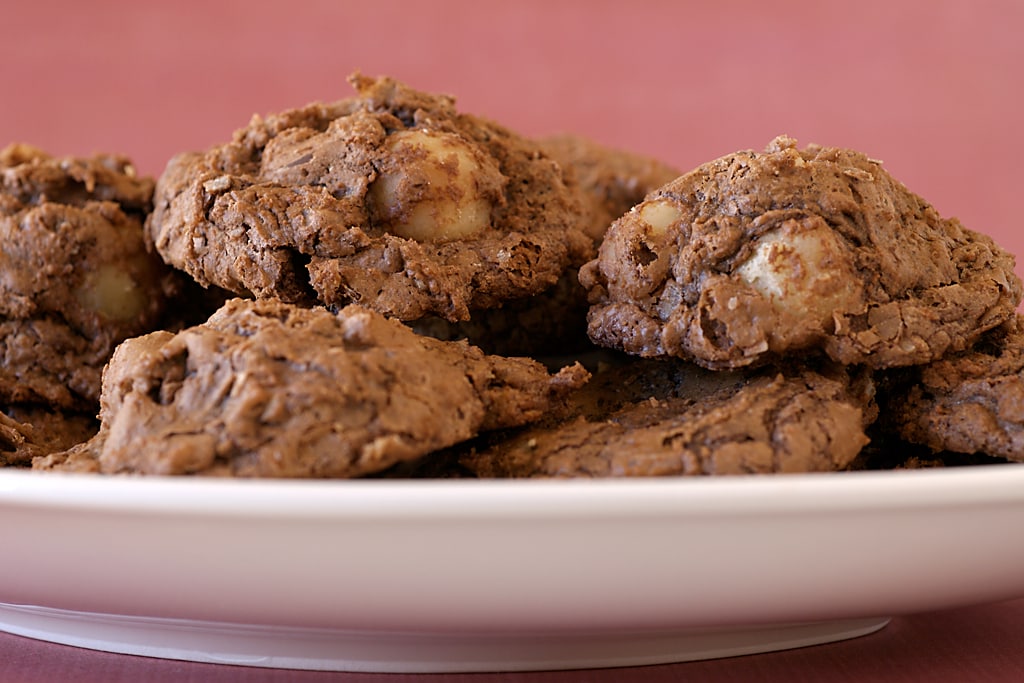 Still more holiday baking…. As an added bonus, today is also National Cookie Day!
It's not often that I bake with coconut. Quinn is vehemently opposed to it. However, with all the holiday baking I've been doing, it's much easier to justify baking with it. There are plenty of people out there who share my love of coconut.

Over at My Recipes, there are all kinds of holiday food guides, including one just for cookies. This recipe comes from that cookie guide. I made sure to wait to bake them until I had plenty of other cookies around that didn't have coconut.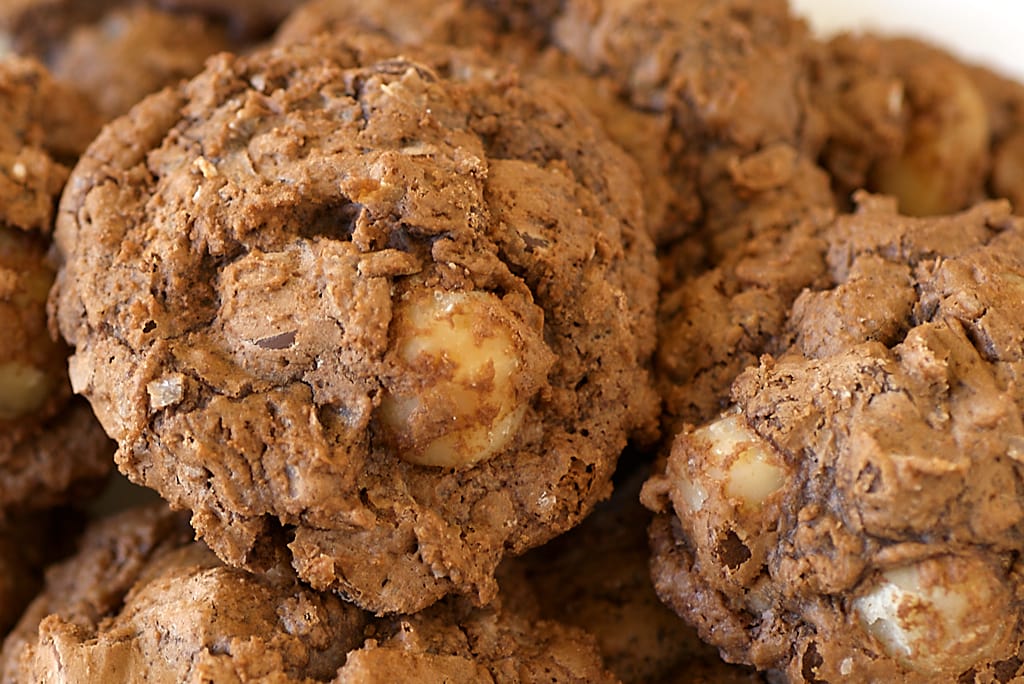 I didn't chop the macadamias at all, and I really liked having them whole inside the cookies. It seemed to give them more of a candy-like quality. That also adds a big crunch to the chewy cookie. To me, the coconut is not a predominant flavor. Even with that argument, Quinn still wouldn't touch them. I gave the vast majority of these cookies away, but I saved a few just for me.
The recipe describes these cookies as tasting like "chocolate-covered macadamia nut candies," and I have to agree. They are very rich and even more delicious. As rich as they are, I can really only eat one at a time. That's okay, though, because I'll just have them around longer.
Chocolate-Macadamia Nut Clusters
Yield: about 42 cookies
Prep Time:20 minutes
Cook Time:10 minutes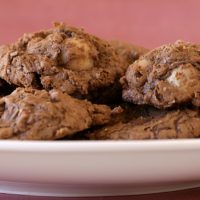 Ingredients:
8 ounces bittersweet chocolate, roughly chopped
1/4 cup unsalted butter
1 cup granulated sugar
2 large eggs
1 & 1/2 teaspoons vanilla extract
3 tablespoons all-purpose flour
1/4 teaspoon baking powder
1 & 1/2 cups unsalted roasted macadamia nuts
1 cup semisweet chocolate chips
1 cup sweetened flaked coconut
Directions:
Preheat oven to 350°. Line baking pans with silicone liners or parchment paper.
Place bittersweet chocolate and butter in a microwave-safe bowl. Heat at half-power in microwave in 30-second increments until butter has melted and chocolate melts when stirred.
Set aside to cool.
Using an electric mixer on medium speed, beat sugar, eggs, and vanilla until smooth. Add chocolate mixture, and continue mixing until well-blened.
Reduce mixer speed to low and add flour and baking powder. Mix just until combined. Stir in macadamias, chocolate chips, and coconut.
Drop dough by tablespoonfuls onto prepared pans, leaving about 2 inches of space between each cookie.
Bake 8 to 10 minutes, or until edges are firm but middles are still soft. Do not overbake.
Cool on pans for 5 minutes. Then, transfer cookies to wire racks to cool completely.