Peanut Butter Toffee Snack Cake is wonderfully simple and flavorful. A great anytime cake!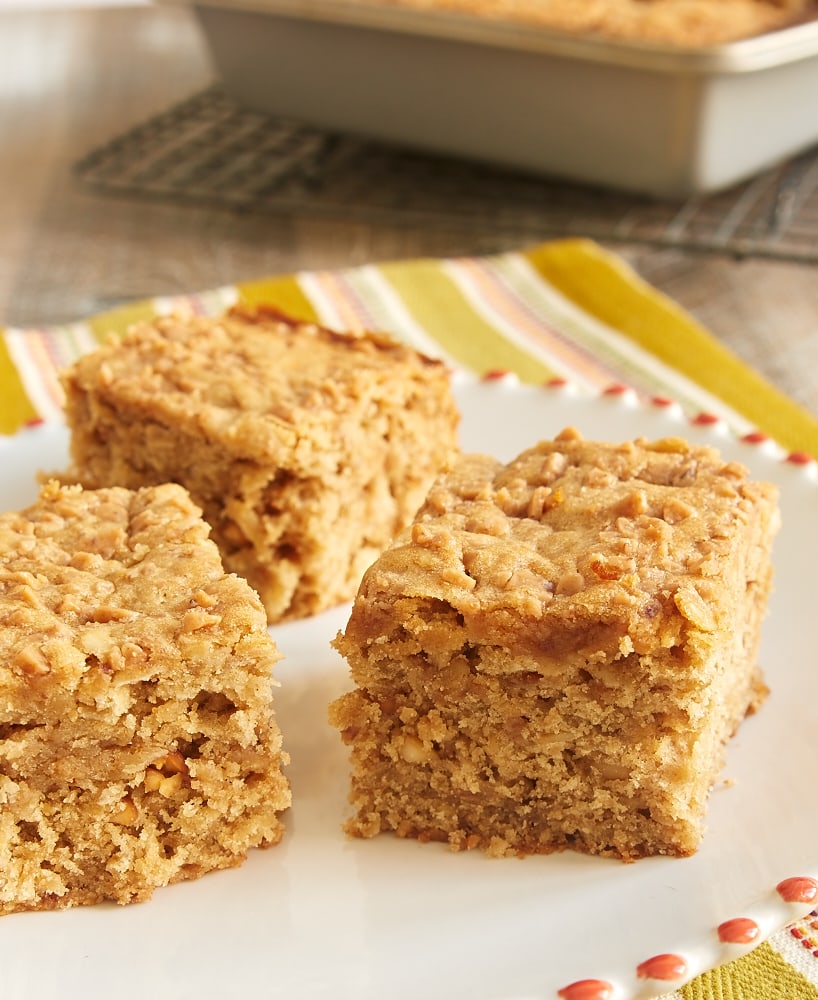 As much as I'm sure we all love pretty desserts, there's something to be said for simple, no-fuss, everyday sweet treats. Those are the ones you can just grab whenever the craving strikes, whether it be an afternoon snack or an after dinner dessert.
This Peanut Butter Toffee Snack Cake is filled with plenty of peanut butter flavor. My longtime love of peanut butter is no secret around here. It's one of my favorite flavors, and I love to bake with it whenever I can. And I absolutely love it in this cake!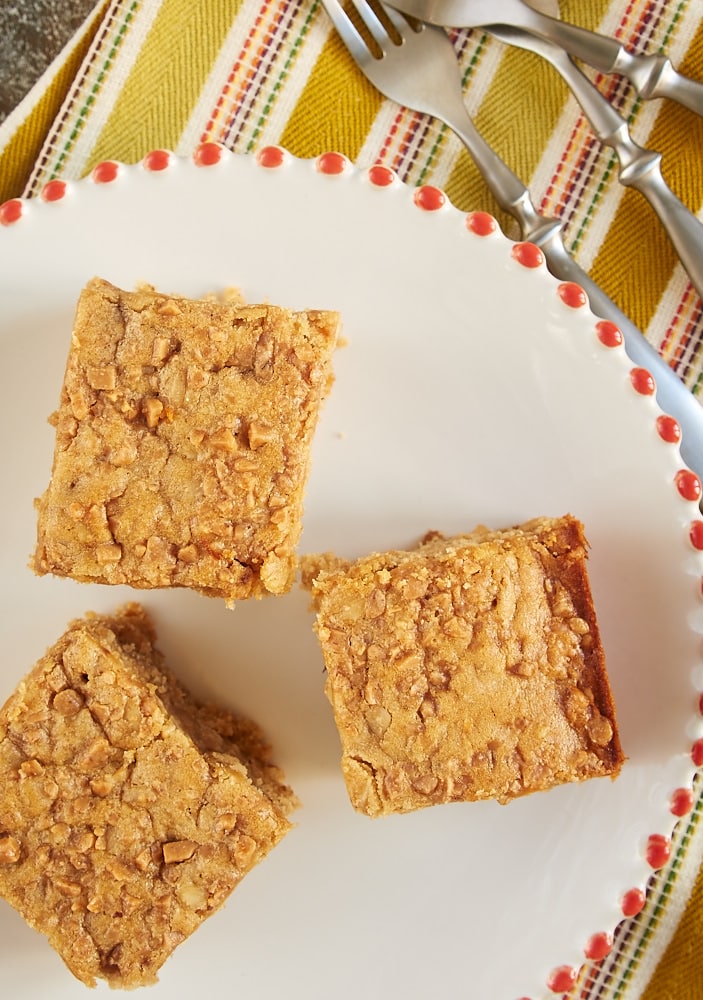 While I like using crunchy peanut butter to give this cake a nuttier, crunchier texture, you can certainly use creamy peanut butter if you prefer. You'll also get a nice crunch from the addition of toffee bits in the cake as well as on top of it. Toffee bits are one of my favorite baking add-ins. They are so tiny but they have plenty of flavor and crunch.
Perhaps my favorite part of this Peanut Butter Toffee Snack Cake is that little bit of cinnamon, which is one of my favorite things to pair with peanut butter for a little unexpected flavor. You can see that pair in action in several recipes here on BoB, including Peanut Butter Snickerdoodles and Peanut Butter-Chocolate Chip Pie.
Another win for this cake is how quick and easy it is to make. You can have it mixed and in the oven in about 15 minutes. Once it's baked, there's no frosting to be made. Just let it cool, slice it up, and enjoy!
This recipe was developed in collaboration with Go Bold with Butter, where I am a paid contributor.