I don't think I'll ever outgrow my love of peanut butter and jelly sandwiches. While they have a reputation as a child's food, the combination of sweet jelly and salty peanut butter is equally as appealing to adults. Well, at least to this adult.
Those of you even moderately familiar with BoB know that I adore Bundt cakes, too. I love their simplicity. And, honestly, the lack of intricate frosting helps, too. So, with those two loves in mind, a Bundt cake featuring peanut butter and jelly is a no-brainer for me.

I found this recipe while perusing the pages of a new-to-me cookbook, Cake Simple. As it's a book full of Bundt cakes, it is now tagged with plenty of bookmarks. This is the first recipe I've tried from the book, and I picked a good one.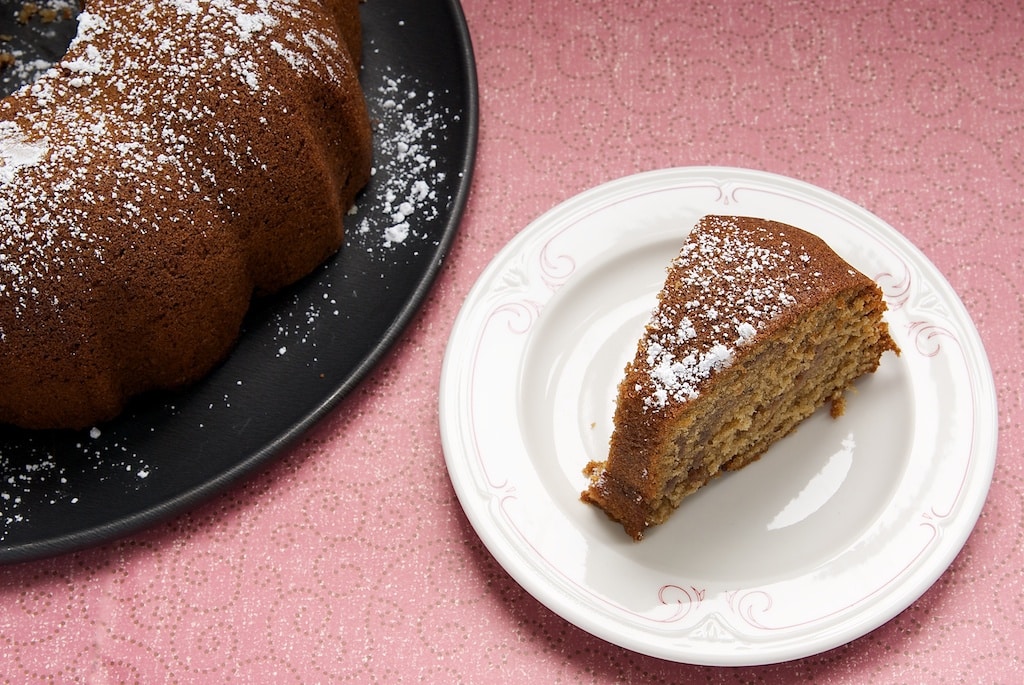 This cake isn't overly sweet. It's just as good for an afternoon snack as it is for dessert. There's plenty of brown sugar mixed into the batter to offset all the peanut butter. There's a subtle sweetness to the cake that works well with the swirl of fruity preserves that winds its way through the cake.
If you are one of those people who make their own preserves, then first of all, I'm a bit jealous. Secondly, and more importantly, they should work brilliantly in this cake. I used a strawberry-raspberry preserve that's a refrigerator staple for me. Feel free to use whatever flavor you like. You can recreate your favorite PB&J combination or get a little adventurous with some other fruit preserves.