Just about every church potluck I enjoyed in the South featured a dessert called Chocolate Delight. It was this magical dessert made up of layers of shortbread crust, chocolate pudding, and whipped cream. I always felt it was aptly named, as it was always a true delight to eat.
I've only made that dessert a few times, and none of those recently. But I was recently inspired to give it a go when I saw a version that featured an extra layer made of peanut butter. Because what's better than chocolate? Chocolate and peanut butter, of course!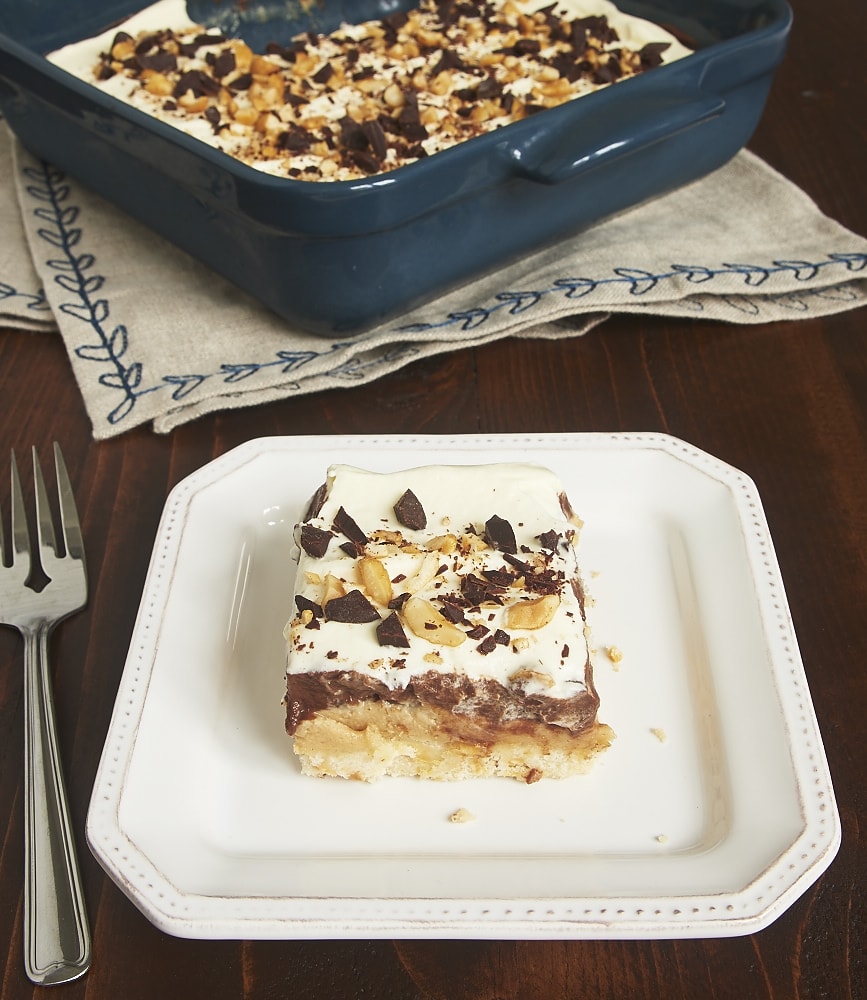 A nutty shortbread crust gets things started. Mixing some chopped roasted peanuts into the crust adds a nice crunch to an otherwise smooth, creamy dessert. That's then topped with a sweet peanut butter-cream cheese layer. Next up is chocolate pudding. Then it's all topped with sweetened whipped cream. That all certainly qualifies as delightful!
All of those Chocolate Delights I sampled over the years were made with pudding mix and frozen whipped topping. Now, of course, I can't help but take the from-scratch approach with my favorite chocolate pudding and some simple sweetened whipped cream. They're both so simple to make (and so very good!) that it's worth the 15 or 20 extra minutes it will take you to make the homemade versions.
Find more chilled desserts in the Recipe Index.