Recently, I was in a bit of a baking funk. I was just feeling uninspired. I'm sure we've all been there. Luckily, Quinn came to the rescue and very quickly suggested that I should make a coffee cake. We both love coffee cakes, so that seemed like a good place to start to make something we'd both enjoy.
A quick scan of my coffee cakes here showed me that I had not integrated peanut butter into a coffee cake. And I'd been wanting to make a chocolate crumb topping for a while. It seemed like it was meant to be!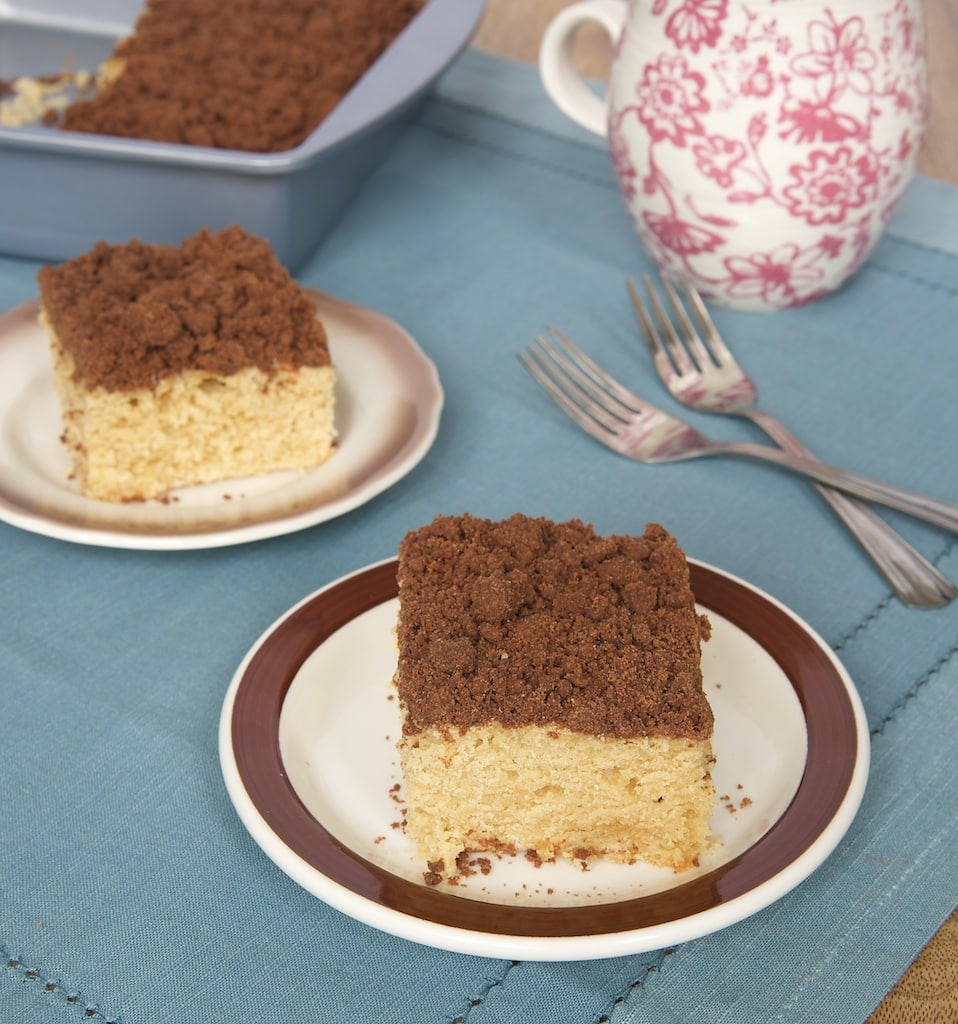 The cake itself offers a simple twist on coffee cake with the addition of peanut butter. It's sweet and soft and dense. Just how I want my coffee cake to be!
Of course, 99% of the time you see peanut butter on BoB, you're going to see some chocolate, too. The chocolate in this cake is found in the crumb topping. I added a little cocoa powder to an otherwise standard crumb topping and sprinkled it generously on top of the cake.
Other than the use of one of my all-time favorite flavor combinations, the best thing about this cake to me is its subtle sweetness. It has just the right amount to be a great afternoon snack. Or dessert. Or maybe even breakfast.
Click here to see more coffee cake recipes.