January 5, 2015
Cherry-White Chocolate Oatmeal Cookies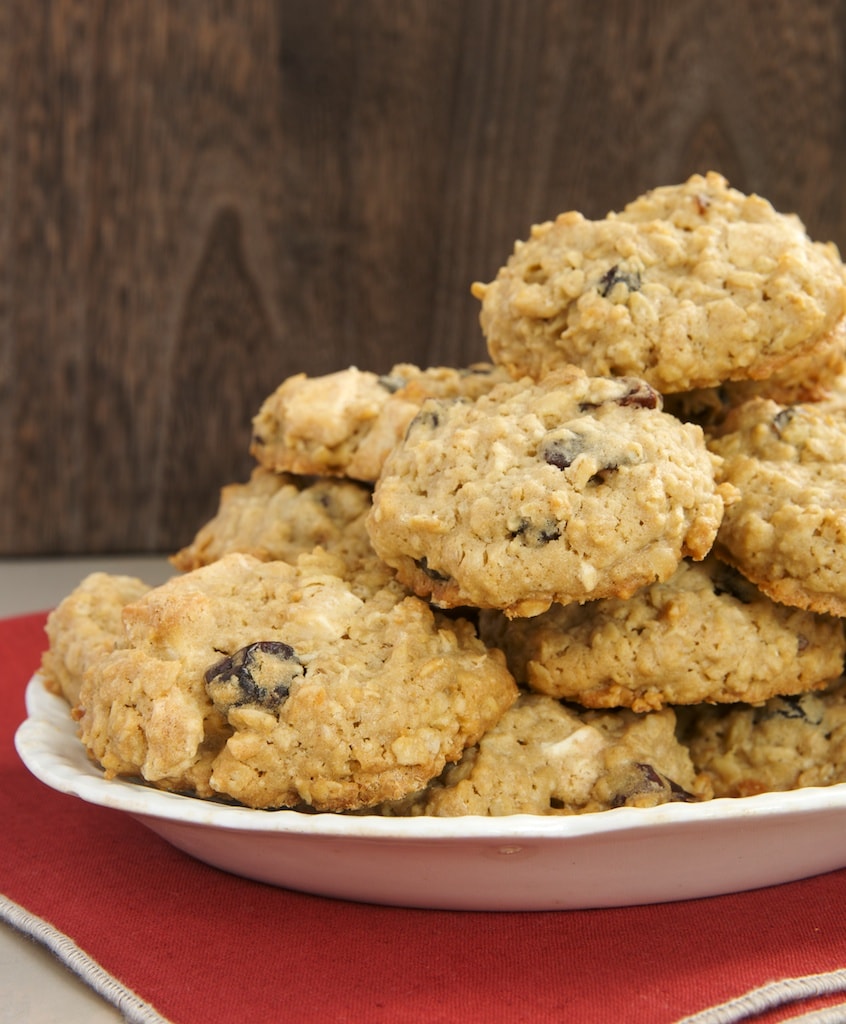 I know, I know that we all did plenty of cookie baking during the holiday season, yet here I am with cookies for my first post of the new year. But I just can't resist the appeal of freshly baked cookies any time of year!
Oatmeal cookies lend themselves well to seemingly endless variations, but these are a new favorite twist. These Cherry-White Chocolate Oatmeal Cookies are sweet, chewy, tart, and so very tasty. The tartness of the cherries and the sweetness of the white chocolate are perfect companions.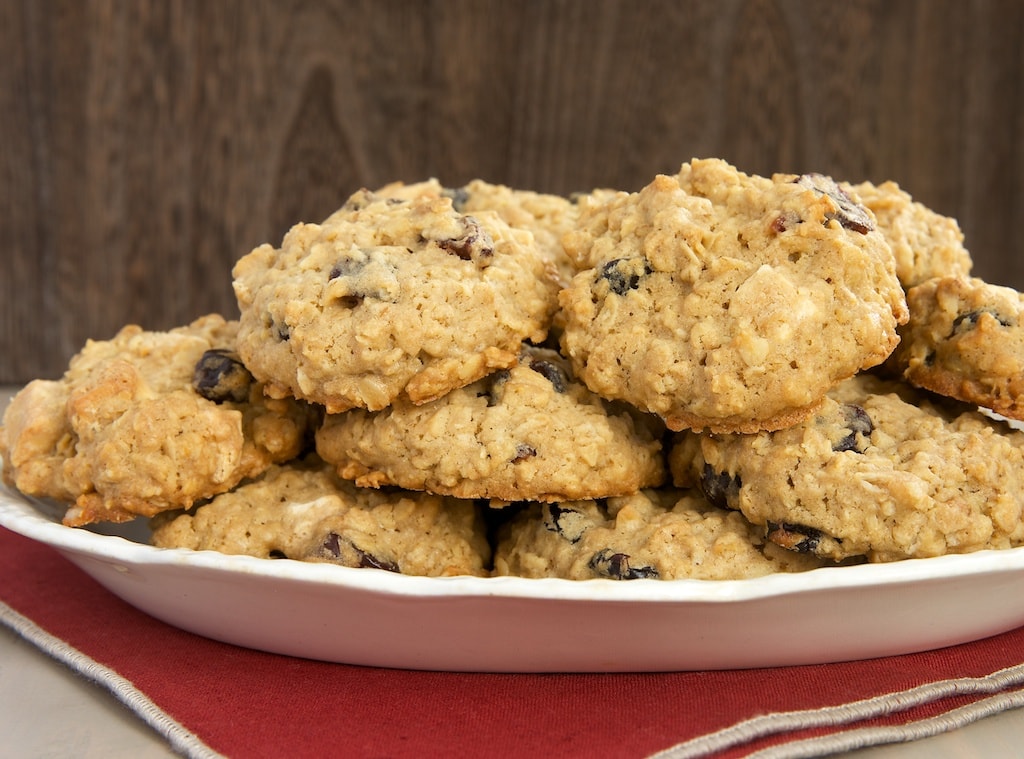 I opted to make these cookie on the big side. We're talking three tablespoons of dough in each cookie. These are some serious cookies! A perfect solution if you find yourself missing all those holiday cookies.
Some blogging friends and I are teaming up this year to bring you a Cookie of the Month! This month's theme is oatmeal. As I do love a good oatmeal cookie, I am very excited about this bunch of cookie recipes! Be sure to visit these blogs and see their cookie creations!
Cherry-White Chocolate Oatmeal Cookies
Yield: 16 cookies
Prep Time: 15 minutes
Cook Time: 22 minutes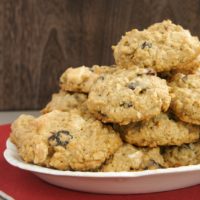 Ingredients:
1 & 1/4 cups all-purpose flour
1/2 teaspoon baking powder
1/2 teaspoon salt
1/2 teaspoon ground cinnamon
2 & 1/2 cups old-fashioned oats
3/4 cup unsalted butter, softened
1 cup packed light brown sugar
2 large eggs
2 teaspoons vanilla extract
3/4 cup dried cherries
3/4 cup white chocolate chunks
Directions:
Preheat oven to 350°. Line baking sheets with silicone liners or parchment paper.
Whisk together flour, baking powder, salt, and cinnamon. Stir in oats. Set aside.
Using an electric mixer on medium speed, beat butter and brown sugar until light and fluffy. Add eggs, one at a time, mixing well after each addition. Mix in vanilla.
Reduce mixer speed to low. Gradually add flour mixture, mixing just until combined. Stir in cherries and white chocolate.
Using 3 tablespoons of dough at a time, drop dough onto prepared pans, leaving about 2 inches between cookies. Flatten each cookie slightly.
Bake 18 to 22 minutes, or until cookies are lightly browned.
This recipe was originally developed in my continuing collaboration with Go Bold with Butter, where I am a paid contributor.