My birthday was last week, and in keeping with tradition, Quinn baked me a cake. I feel a little bad because the recipe I picked involved a lot of steps including making caramel, which is usually a dicey proposition. I offered him an out, but he decided to dive in and make my initial cake choice.

I know that it was just a couple of days ago that I was extolling the virtues of simple cakes. Well, my friends, this one does not fall into the Simple Cake category. It's not that any part of it is particularly difficult. There are just a lot of parts to it. It adds up.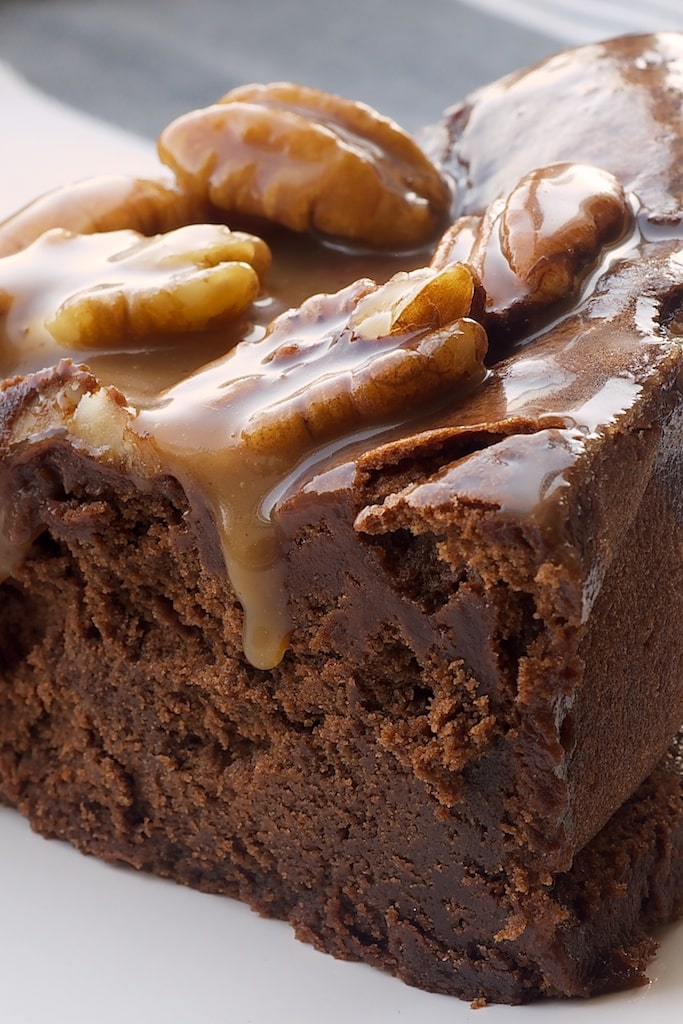 The recipe comes to us from Sticky, Chewy, Messy, Gooey. It's a cookbook I've had for a while, but I recently rediscovered it in the midst of our packing madness. Quinn followed the recipe closely with just one exception. Instead of trying to time the topping to be done just as the cake was done baking, he split the two components into two days. If I were making this, that is likely what my approach would be, just to make things a little simpler.
My biggest advice for making this cake is to be sure to read all the way through the recipe before baking. Now, I know that is one of the top rules of baking. Surely none of us ever just dive in without first reading every detail. You know, that's my approach in theory, but I don't always stick to it. But, trust me. You'll want to read through this and avoid any surprises.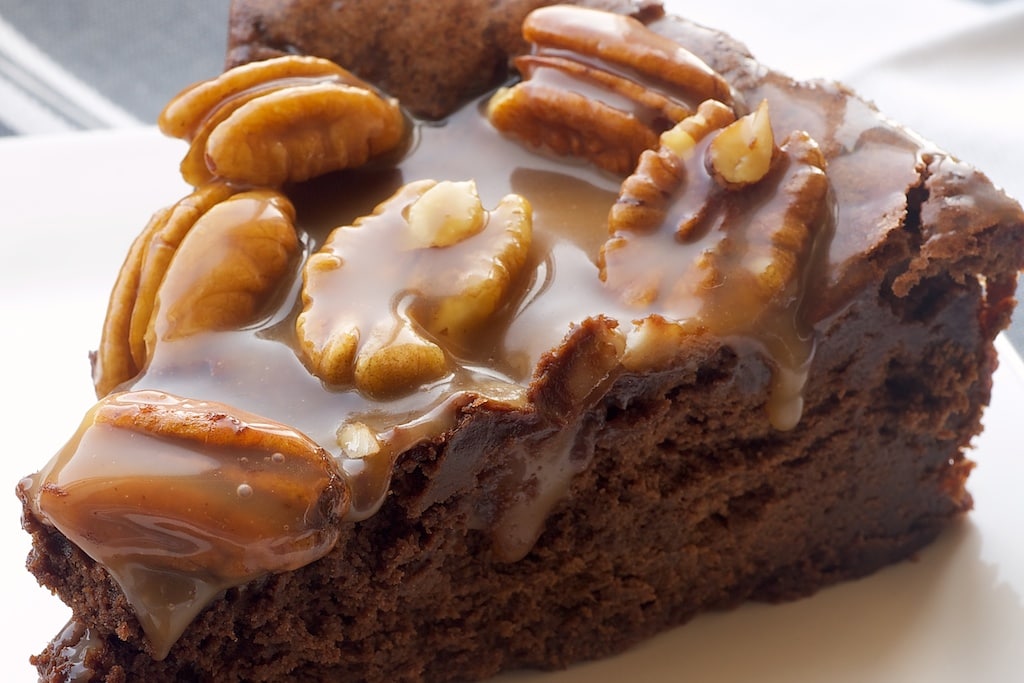 This cake is incredibly good. If you're a fan of all things chocolate and caramel and pecans, this is for you. It's also incredibly rich. That slice you see up there is in no way a serving suggestion, unless you're sharing it with a couple of friends.