I just recently realized that I haven't baked brownies in ages. Seriously, it's been over three months since I made these guys. After that long of a brownie hiatus, I knew I had to make a comeback in a big way.
These brownies, my friends, are the perfect choice. They are so much more than brownies, though. There's caramel and nougat and even more chocolate. The finished brownies are sweet and tall and rich and absolutely gorgeous and delicious!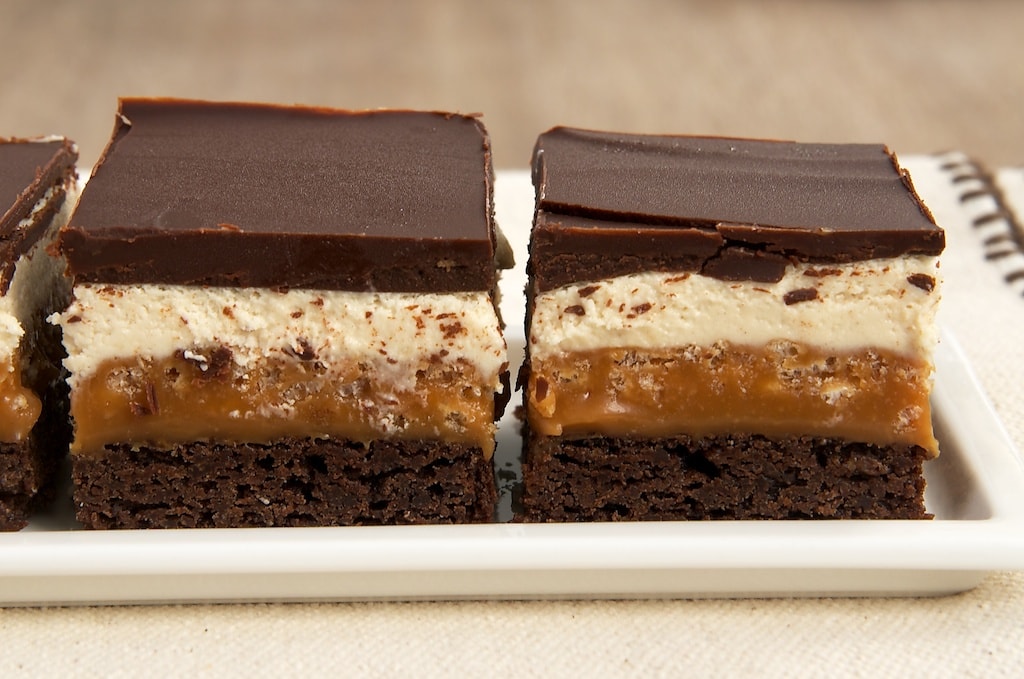 That caramel layer isn't just caramel. Oh, no. There's also some crispy rice cereal mixed right in. It gives these brownies a nice crunch and also gives a little more structure to that caramel layer.
And then there's nougat. I don't know about you, but I've never been a big fan of nougat. Of course, my experience with it is limited to mass-produced candy bars I tried in my childhood. This version is far better. It's gooey and tasty and really works well with these brownies.
I'll admit that making all these layers will create a lot of mess in the kitchen. I went through more than a few bowls and pans and measuring cups. So, you might want to start with an empty dishwasher, but it will be so worth it once you bite into one of these and embrace all that deliciousness!