Peanut Butter, Chocolate, and Oat Cereal Bars combine crisp rice cereal, oats, nuts, chocolate, toffee, and peanut butter for a crowd-pleasing treat that's quick and easy to make!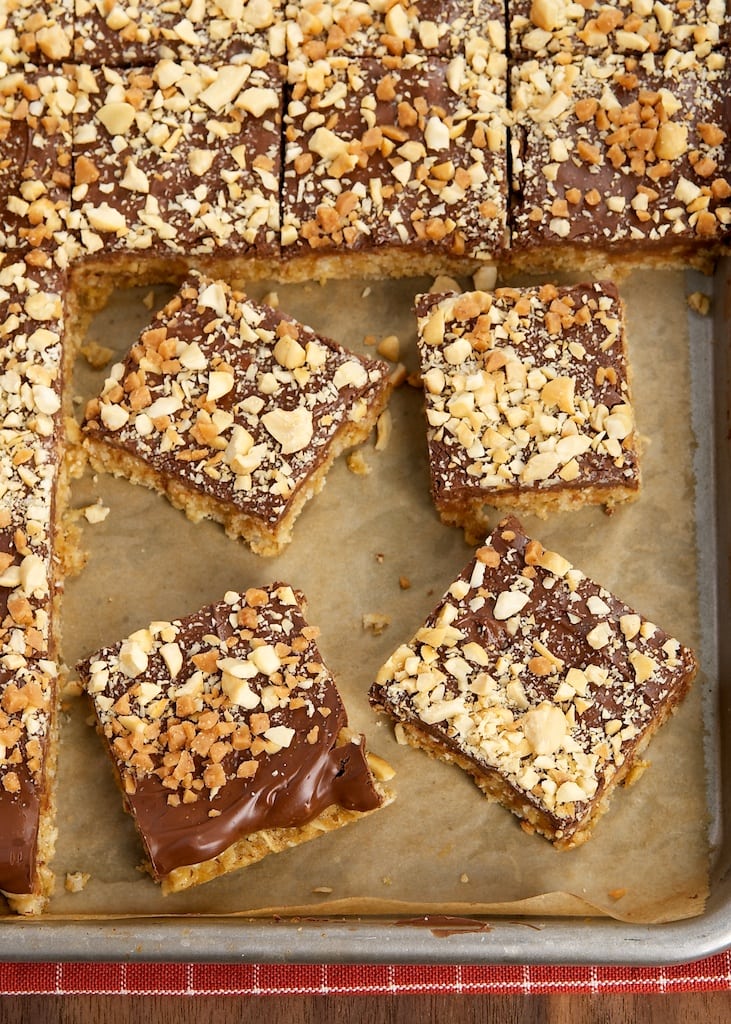 Now that we've moved past Thanksgiving and into December, I have switched baking gears a bit. I'll get back to pies and cakes soon enough, but I've been enjoying a little baking spree of cookies and bars and such. We're talking about all of those things that are perfect for cookie swaps and holiday parties and just for having around for a sweet treat.
Chocolate and peanut butter are one of my go-to flavor combinations. Here, those two team up with oats, Rice Krispies, nuts, and toffee bits to make a big pan of sweet, crunchy, nutty bars that are perfect for sharing.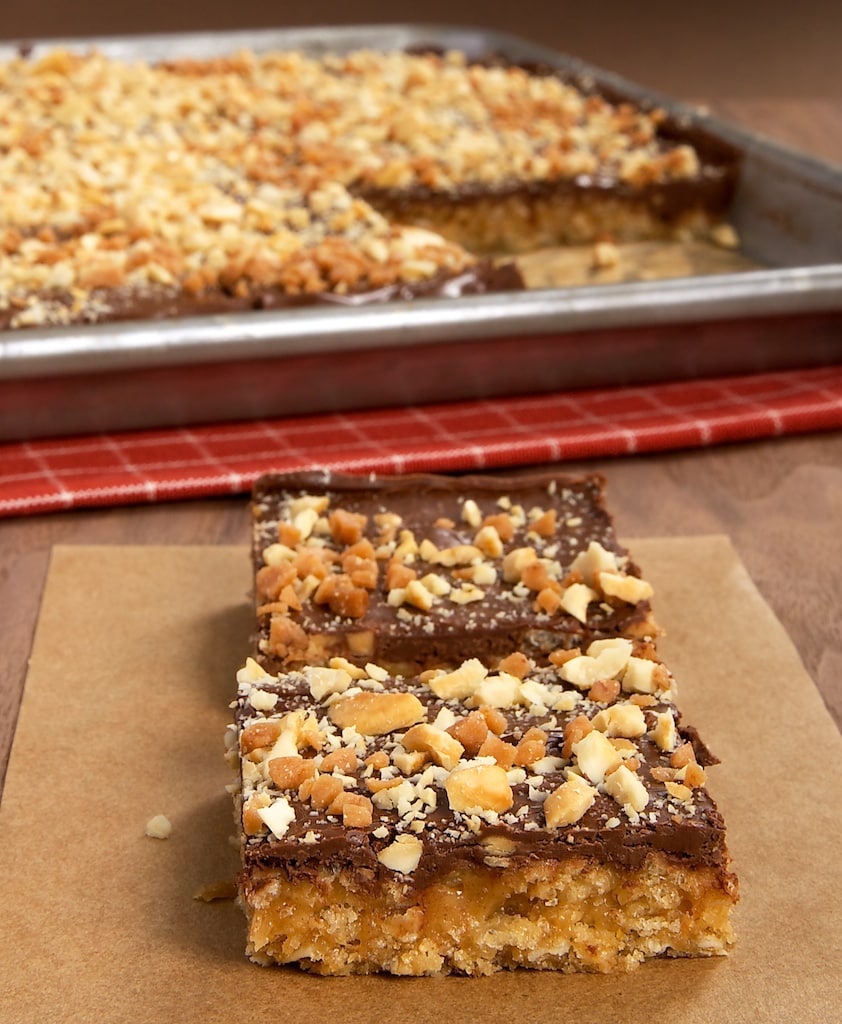 You can top these with whatever you'd like. I delved into my pantry and found some cashews and toffee bits that were just perfect for a little extra flavor and crunch. Feel free to change that topping with other nuts and toppings.
I have one bit of advice about making the crust. When you start spreading it onto the bottom of the pan, you'll think it will never cover the whole bottom. But it will. It will be thin, but it will cover the pan. Just be patient.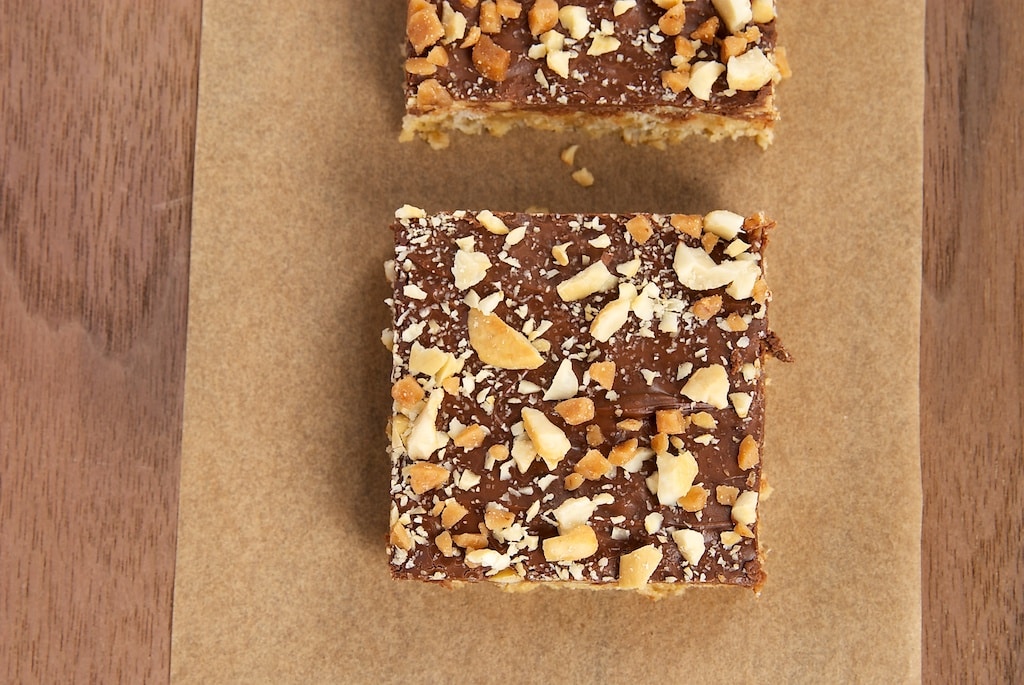 Other than that possible cause for hesitation, there's nothing remotely challenging about making these. If you can operate your microwave, you've got this. Then, you'll have a big pan of these delicious bars to share or swap.
Find more bar recipes in the Recipe Index.
More Cereal Bar Recipes