What I'm about to share with you is a bit of an experiment. That's a departure for me, as I usually only share recipes that are tested and proven. But, the fleeting cherry season warrants that we get right on this.
If you've never had brandied cherries, I am truly sorry. I adore them. I can just eat them on their own, but they are an amazing addition to some desserts, cocktails, or even a cheese tray.
Making my own has been on my to-do list for quite a while. I recently got a big batch of cherries and decided it was time to dive in and give it a shot.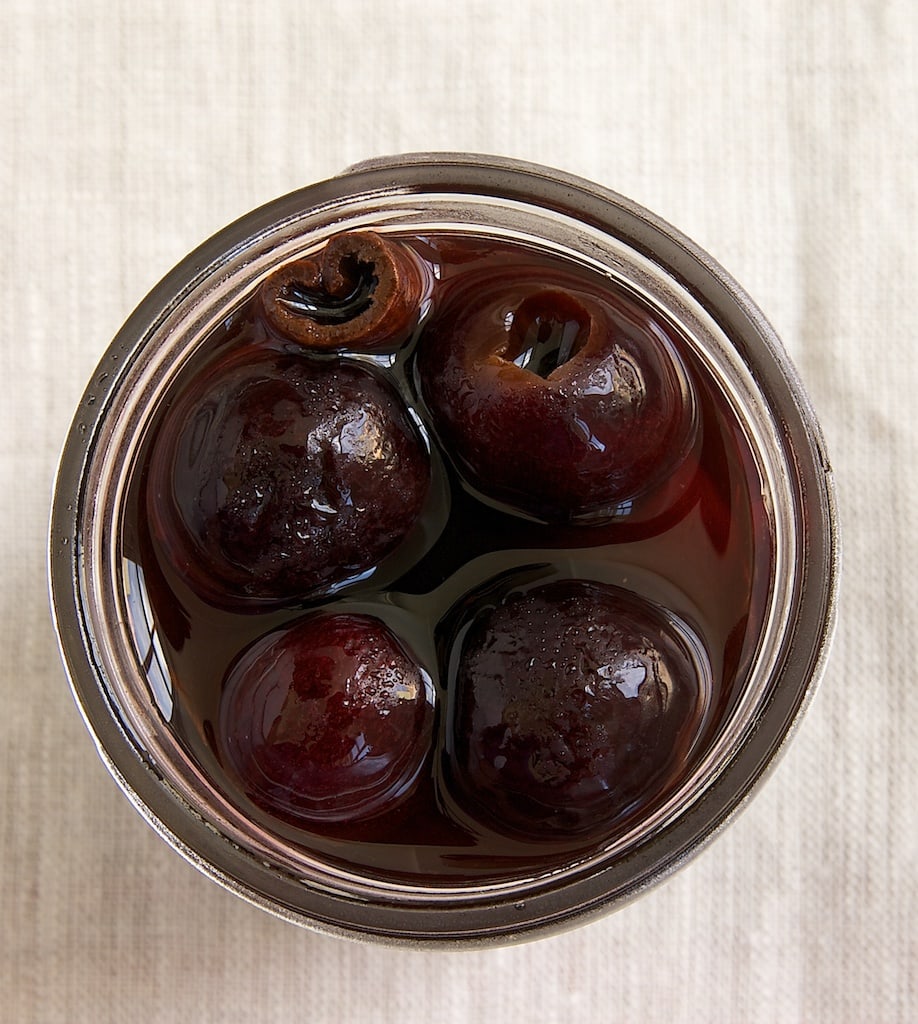 So, why is it an experiment? Well, because once you've made these and put them and that delicious smelling syrup in jars, you kinda have to leave them alone for a bit. Like, weeks. We're talking at least a month. The ones you see in these photos were refrigerated for just a few days. They're definitely useable after a short time, but the extra time allows the cherries to soak up more flavor.
As I said, cherry season will soon be over. I wanted to make sure I had some of these beauties this fall and winter for a couple of baking experiments and, really, just for enjoying or giving to friends.
And, of course, my classic procrastination had me making these at the end of the season instead of at the beginning. If you'd like to try this experiment with me, now's the time! If all goes well, we'll be revisiting these later.