September 3, 2013
Brandied Cherries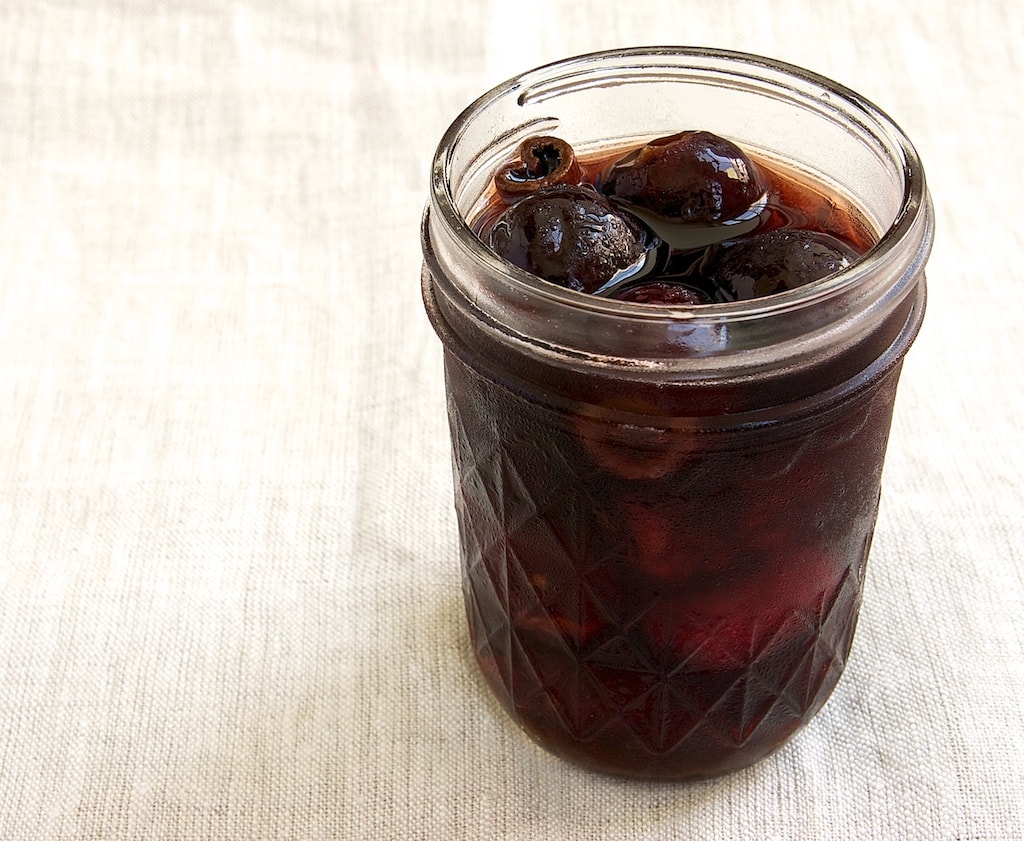 What I'm about to share with you is a bit of an experiment. That's a departure for me, as I usually only share recipes that are tested and proven. But, the fleeting cherry season warrants that we get right on this.
If you've never had brandied cherries, I am truly sorry. I adore them. I can just eat them on their own, but they are an amazing addition to some desserts, cocktails, or even a cheese tray.
Making my own has been on my to-do list for quite a while. I recently got a big batch of cherries and decided it was time to dive in and give it a shot.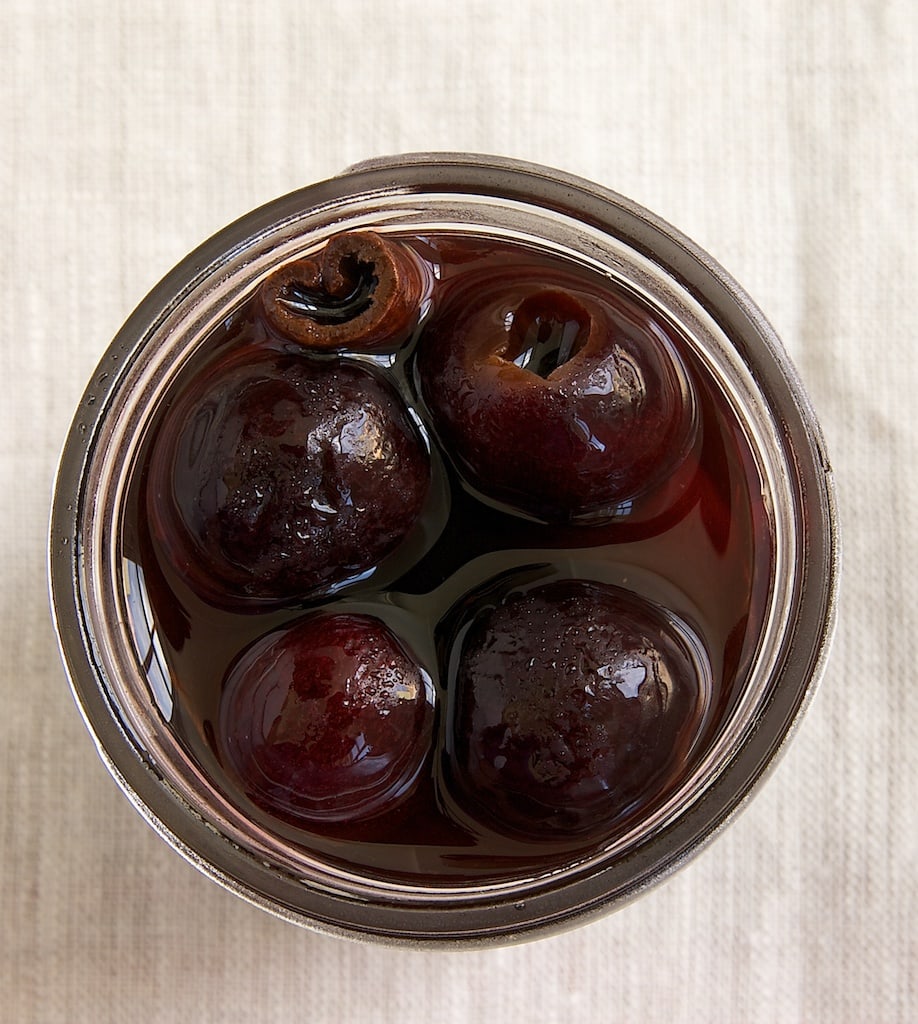 So, why is it an experiment? Well, because once you've made these and put them and that delicious smelling syrup in jars, you kinda have to leave them alone for a bit. Like, weeks. We're talking at least a month. The ones you see in these photos were refrigerated for just a few days. They're definitely useable after a short time, but the extra time allows the cherries to soak up more flavor.
As I said, cherry season will soon be over. I wanted to make sure I had some of these beauties this fall and winter for a couple of baking experiments and, really, just for enjoying or giving to friends.
And, of course, my classic procrastination had me making these at the end of the season instead of at the beginning. If you'd like to try this experiment with me, now's the time! If all goes well, we'll be revisiting these later.
Brandied Cherries
Yield: *
Prep Time:20 minutes
Cook Time:10 minutes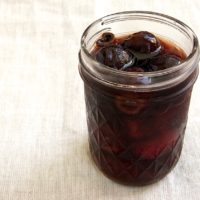 Ingredients:
1 cup granulated sugar
1 cup water
2 cinnamon sticks
1/4 teaspoon ground nutmeg
pinch salt
2 cups brandy
2 pounds cherries, stemmed and pitted
Directions:
Combine sugar, water, cinnamon, nutmeg, and salt in a large saucepan. Heat over medium-low heat until simmering.
Continue simmering, stirring occasionally, until sugar is fully dissolved and mixture has thickened a bit.
Remove pan from heat. Stir in brandy. Add cherries, and stir until coated.
Transfer cherries and syrup to clean** canning jars. If desired break up the cinnamon sticks and add to the jars as well. Be sure that the liquid covers the cherries. Seal jars tightly.
Cool to room temperature. Refrigerate until cherries have shrunk, about a month.
Notes:
*I started with a little more than 2 pounds of cherries and ended up filling 7 8-ounce jars. You can certainly scale down the recipe to make less if you'd like.
**Some recipes I researched use sanitized jars and some don't. If you want to play it safe, sanitize your jars by placing them in a pot of boiling water for 10-15 minutes before filling them with the cherries and syrup. You can even go a step further and put the filled and sealed jars in a boiling water bath for 10 minutes.
Cherries should keep in the refrigerator for several months.