This year may well be remembered in my mind as the year I fell in love with plums. I'm not sure why I've not been certifiably crazy about them before now, but I have made up for lost time.
I've been fortunate this summer to have easy access to some gorgeous plums. I do so love all that sweet and tart they've got going for them. And, I'm hoping that plum season can hang on a bit longer until I've gotten my fill.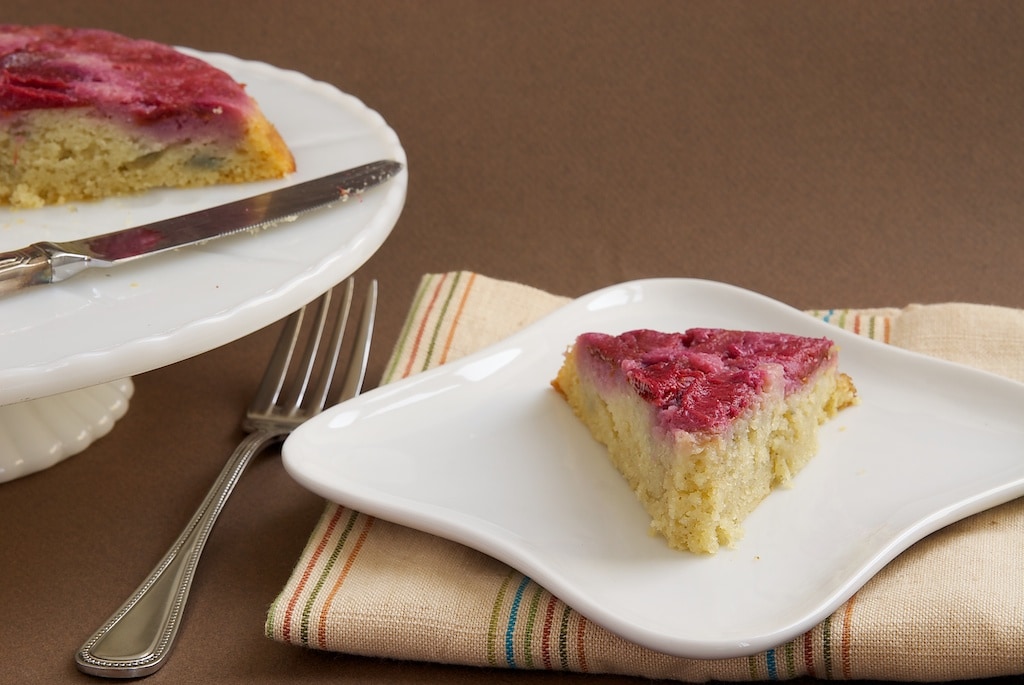 My latest manifestation of my plum love is this beautiful upside-down cake. The cake itself is much like a sponge cake. It has a subtle flavor, so it serves as a great contrast to the bold flavor of all those plums.
Most pudding cakes are served straight from the pan with cake sitting on top of a pudding-like layer. With this cake, the plums make the pudding layer a bit sturdier than normal to allow the cake to be flipped out of the pan. That puts the pudding of this pudding cake right on top!
The plums I used for this cake were red with red flesh, but any red or black plums will suffice. All of that red is quite striking on top of this cake, isn't it? I also used more plums than the original recipe stated. If you aren't a plum fanatic like me, you can use fewer plums.