So, here's the thing. This recipe is one of the bonus recipes in my new cookbook that's available in the iBookstore. My intention was not to share it here on BoB, but I've gotten such strong reactions to these that I feel that it would be a disservice to you non-iPad owners.
These brownies took less than an hour from the ghost of an idea to warm, gooey chocolate awesomeness. I was inspired by those Magic Cookie Bars we all know and love. While they are perfectly delicious with their graham cracker crust, it seemed that making the base a fudgy brownie would make something decidedly amazing.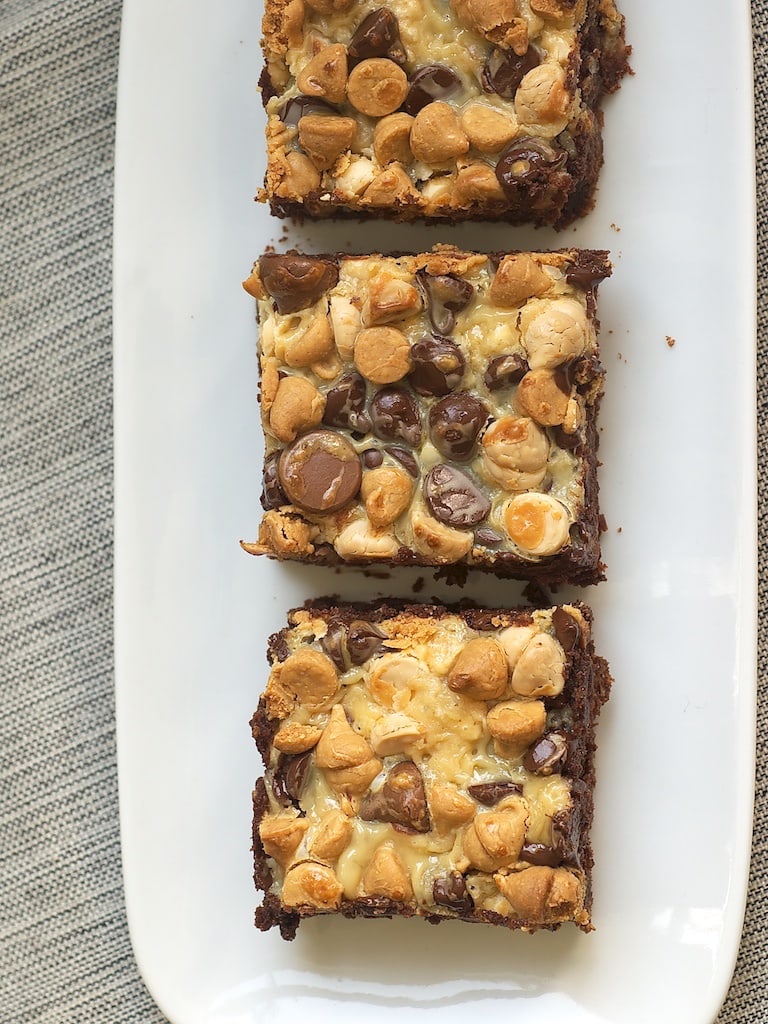 I was so right.


I sent these to my best taste-testers, and I understand there was cursing at their deliciousness. For those of you with delicate ears, I'll skip over any direct quotes.
The best part about these, to me, is that you get a nice layer of unadulterated brownie. On top of that fudgy brownie, pile on your favorite toppings. Use as many as you want. That's the origin of the name. Make a few layers or a whole slew.
The brownies you see here were made with hazelnuts, semisweet chocolate chips, milk chocolate chips, and peanut butter chips. Get creative! Toffee bits, butterscotch chips, nuts, coconut, or pretty much whatever is in your pantry.
Find more brownie recipes in the Recipe Index!